PHOTO REVIEW: Stone Sour & Blood Youth Portray Rock 'n Roll Brilliance In Utrecht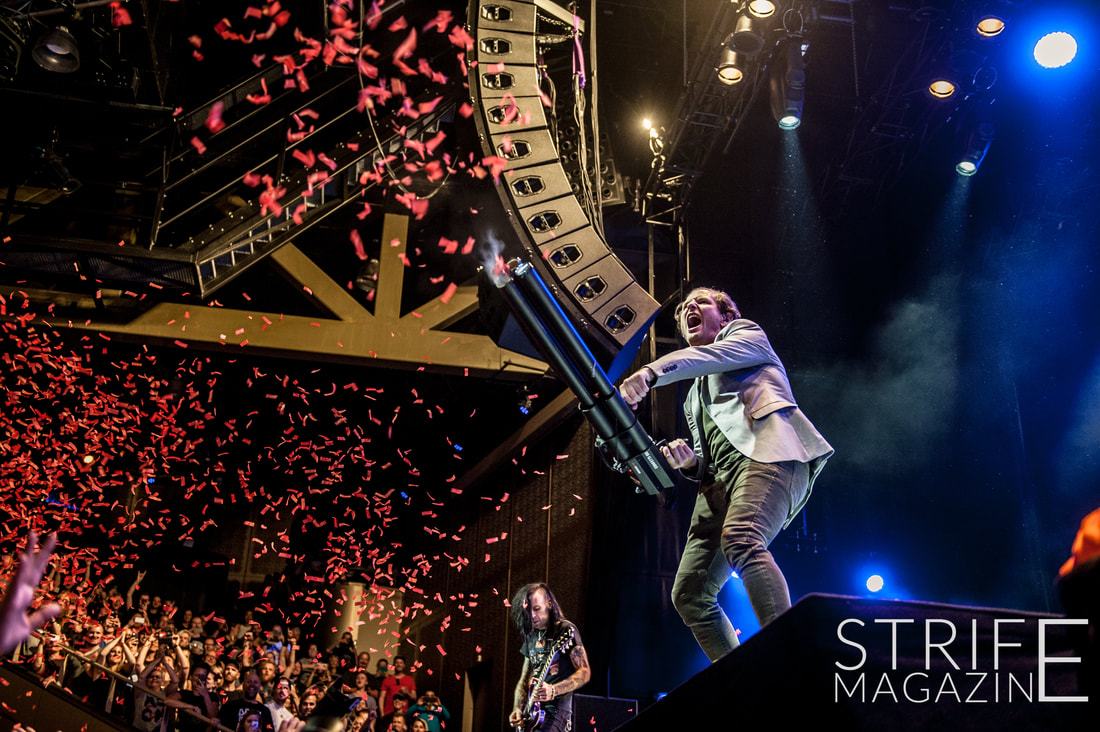 Stone Sour made another stop in The Netherlands on their current trek through Europe and brought exciting newcomers Blood Youth with them. In front of 2.000 ecstatic fans, Blood Youth performed their hearts out and have sure won over a couple of new fans along the way.

Stone Sour took their theatrical show with epic lightning effects, firework and confetti cannons like they had in Eindhoven last year with them once again, and kept the fans entertained with a decade-career spanning setlist, which the band members have perfected over the time.

The band's performance was stellar and Corey Taylor's voice never fails.

We were there and witnessed both the band's performances through Eva van Kuik her lens.
​Check out all the photos she took that evening!

Blood Youth:
Stone Sour: