Slipknot Have Parted Ways With Percussionist Chris Fehn, Release Statement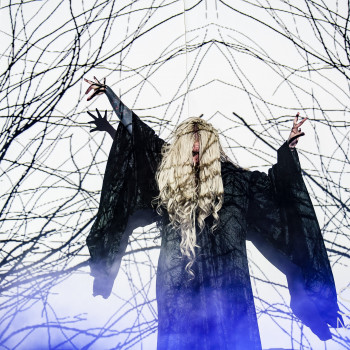 Following the news that Chris Fehn has sued the band for unpaid wages, the band have now released a statement sharing that Fehn and the band have officially parted ways. Fehn has a long history with the band, and has been in the band since the debut-album that released back in 1999.

Slipknot shared the following statement on their official website:

"Slipknot's focus is on making album #6 and our upcoming shows around the world—our best ever. Chris knows why he is no longer a part of Slipknot. We are disappointed that he chose to point fingers and manufacture claims rather than doing what was necessary to continue to be a part of Slipknot. We would have preferred he not take the path that he has, but evolution in all things is a necessary part of this life. Long live the knot."

In addition, the band's frontman Corey Taylor tweeted something after the statement was made. This tweet can be checked out below.

The band are also hitting the road in support of their upcoming album. It hasn't been revealed if they will have someone to cover for Fehn on this tour.