10 Songs From 1999-2000 You Forgot You Loved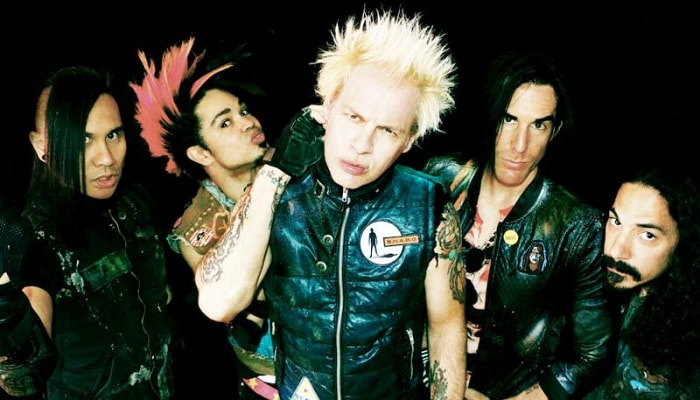 Hello everybody! I want to introduce myself to all of you Strife Magazine readers. My name is Nick White, and I live a few hours north of New York City. I'm a married 31-year-old man who lives and breathes music, sports, & video games. I'm a fan of nearly every musical genre under the sun except Country music (sorry ya'll!) I want to happily say I am joining the Strife Magazine team starting this year covering everything from shooting concerts, covering new music, making Top 10 lists, interviews & everything in between!

For my 1st blog, I want to bring back some nostalgia from my years of high school angst and school dance mosh pits. Below I have compiled a list of 10 tracks from the turn of the 20th (1999/2000) that you may have completely forgot about or not even know existed. If you like these lists, give me some ideas on our twitter or in the comments of what other types of lists we should do, and hell even help me out if you'd like!
Filter – Take a Picture
Year: 1999
Genre: Mainstream Alt Rock
​Lyrics
Lit - My Own Worst EnemyYear: 1999Genre: Pop PunkLyrics
Korn – Falling Away from Me
Year: 1999
Genre: Alternative Metal
Lyrics
Powerman 5000 – When Worlds Collide
Year: 1999
Genre: Nu Metal
Lyrics
Buckcherry – Lit Up
Year: 1999
Genre: Mainstream Rock
Lyrics
3 Doors Down - Loser
Year: 2000
Genre: Mainstream Alt Rock
Lyrics
​Fuel – Hemorrhage (In My Hand)
Year: 2000
Genre: Post Grunge
Lyrics
SR-71 – Right Now
Year: 2000
Genre: Punk
Lyrics
A Perfect Circle - Judith
Year: 2000
Genre: Alternative Rock
Lyrics
Incubus – Pardon Me
Year: 2000
Genre: Alternative Rock
Lyrics
Glenn van den Bosch
28-12-2017 5 mins read
Related Musicians & singers
Paige Bower

I am at college

US$ 0,07 pm

Natalie Ramos

Music-based Writer

US$ 0,08 pm

Asya Kardzhaliyska

trainee optical consultant

US$ 0,06 pm

Núria Pedrós Peró

Writer

US$ 0,10 pm

Catalina Soboredo

Future economist.

US$ 0,08 pm
Show all