"13 Reasons Why" Rumoured To Return October This Year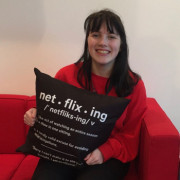 Eva van den Bosch
07-07-2019 2 mins read
The first episode of "13 Reasons Why" dropped in March, 2017 and ever since then it has been of the most talked-about shows Netflix has had.
Mostly, because it brings forth topics that other shows don't dare or want to bring forth, like depression, suicide and sexual assault.
Now, news has come to our attention that the show might be back for its third season this coming October.
The news was tweeted by actor Zack Prusak, who is credited as 'Jock' in the show.
You can check out the tweet below and stay tuned for the official news from Netflix.
Let us know if you're excited by rating this article below or by commenting on our social media.
13 Reasons Why season 3. October 2019 ! Let's go ! #13ReasonsWhy #13ReasonsWhySeason3 pic.twitter.com/fqF0pcLNTl

— Zach Prusak (@ZachPrusak) June 11, 2019