7 Reasons To Be Insanely Excited For October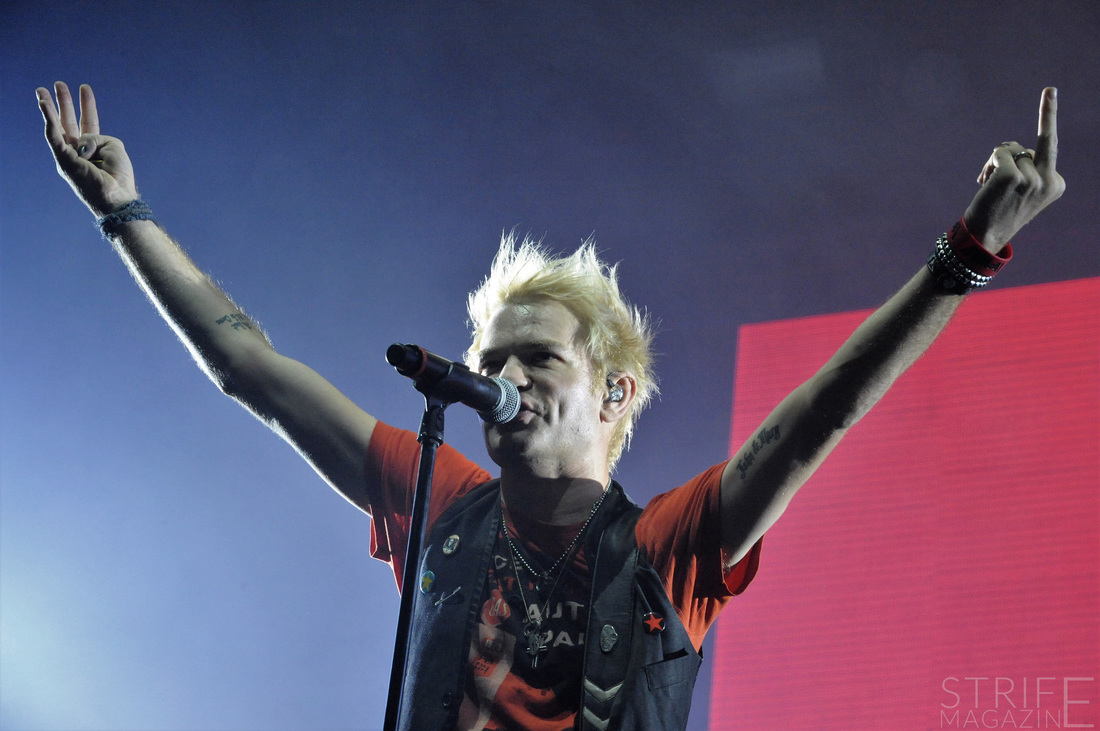 October is a very exciting time for many different reasons!
Besides the start of the Fall, the beautiful clouds that go along with it and the most exciting holiday of the year Halloween, October is also a very exciting time to be in our music scene!
Let's take a look at the few most exciting things we are looking forward to the most!

Sum 41 will finally release a long awaited new album:

The time has finally come!
Sum 41 released their last record back in 2011, on which they've shifted slighty towards a more heavy punkrock.
It was also the second album they did after the departure of founding member and guitarist Dave 'Brownsound'.
A few rough years have passed but the band are back on the road and shortly will release their new album via Hopeless Records.
Dave Brownsound has now rejoined the band and fueled with a new drummer, a what appears to be never aging bassist, two (or three when you count frontman Deryck Whibley) guitarists and a redeemed frontman, Sum 41 are going to come out swinging with the release of their new album '13 Voices' on October 7th.
Bring Me The Horizon's insane Halloween show:

Bring Me The Horizon will continue to tour the world in order to support their latest record 'That's The Spirit' that weirdly enough released already over a year ago.
Last year, Bring Me The Horizon's Halloween gig was one for the books and we're thinking that this year's edition will be just as special if not even more.
For this special gig to take place on October 31st (Halloween), the Sheffield rockers will be accompanied by Don Broco and Basement and direct support from the one and only Enter Shikari.
If you have the opportunity to attend this gig, we're suggesting you take it!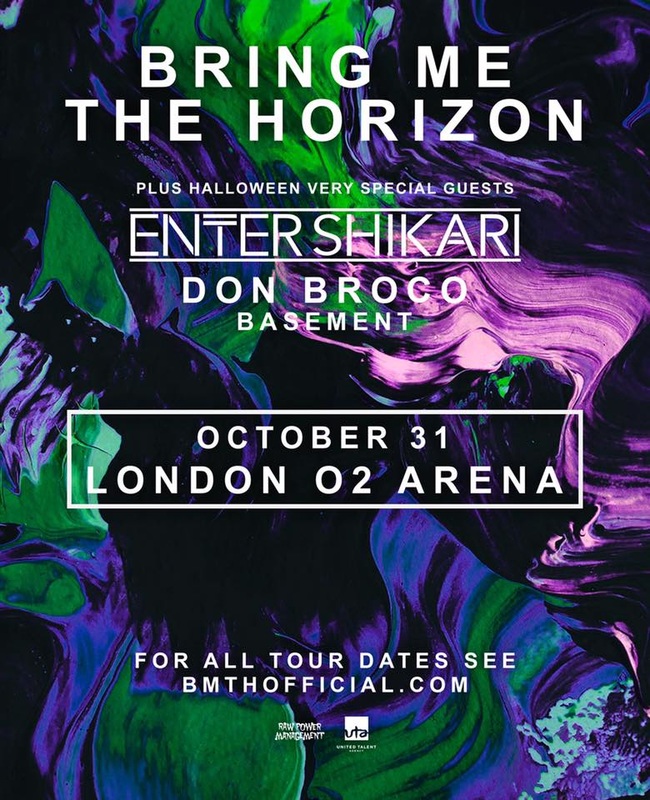 Heavy music is well represented this month:
​
With album releases from Memphis May Fire, Fit For A King, The Devil Wears Prada & more the metalcore lovers (or genres adjacent to metalcore) are well represented in this month.
Memphis May Fire are well on their way to becoming one of the biggest metalcore bands out there and with tracks such as new single 'Carry On', that's a spot well deserved while Fit For A King are making waves faster than ever with their brilliant new tracks which will be featured on their upcoming album 'Deathgrip'.
All the bands will be heavily touring later this year, so make sure to check their Facebook pages to see which date you can attend!
Twenty One Pilots will take their Emotional Roadshow to Europe:

Twenty One Pilots have been touring through the US this Summer as part of their 'Emotional Roadshow'.
The band hasn't stopped growing ever since they released 'Blurryface' last year and this tour is one of the many reasons why. As they are competing with the best of the best in the music scene nowadays, their shows must grow with that and this tour is the best prove of that.
The production on these shows are legendary and leaving fans breathless everywhere.
Needless to say that the European Clique members are more than psyched to see it for themselves instead of just footage from the internet!

Green Day will release their highly anticipated new record 'Revolution Radio':

Green Day have always been and will continue to be one of the highest profiles in rock history and the scene today.
Due to their many hits over the years, Green Day have always continued to amaze their fans with new and innovative ways to bring their music and therefore rock music to the next level.
This went well, up until 2013 when they decided to release three albums in a short period of time.
There were still some great songs on these albums, but overall, it wasn't nearly as well as was expected in advance.
Judging from the tracks we've heard so far from the band's upcoming record 'Revolution Radio', this album will change that around and will once again put Green Day back on top of the charts where they belong.
Frank Iero will introduce his new band to the world with a new album:

Ever since My Chemical Romance broke up, all the members have gone their seperate way.
Frank Iero has had a few projects which include the band Death Spells aswell as his first new band after the break-up 'Frnkiero andthe cellabration'.
Now, however the ex-My Chemical Romance guitarist will release a new album later this month with a new band: Frank Iero and the Patience.
The album will release on October 28th and the first track 'I'm A Mess' is already on Spotify.
​Jam it below!

The begin of tour season once again:

The summer is great due to a variaty of factors including the nice weather, holidays and of course the many amazing festivals.
As fun as it is to see both big and smaller bands on huge stages on festivals, for us, it doesn't compete to the intensity that comes with a band's very own tour. Therefore, we're happy that October also ends the summer festival era and marks the begin of the season of tours once again!
This month, many artists including Against The Current, Of Mice & Men and Billy Talent will get back on the road and play shows in front of their own audiences again. Fans who purchased their tickets for the sole purpose of seeing that one band (or two) live in intimate venues!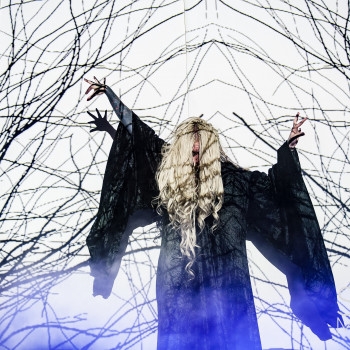 Glenn van den Bosch
01-10-2016 6 mins read
Related Musicians & singers
Natalie Ramos

Music-based Writer

€ 0,05 pm

Asya Kardzhaliyska

trainee optical consultant

€ 0,05 pm

Rosa Todd

Student

€ 0,05 pm

Amy Stevens

Student

€ 0,09 pm

Melanie Gomez

Music Journalist /

€ 0,30 pm
Show all