A Few Of The Albums That Made Our 2017 Awesome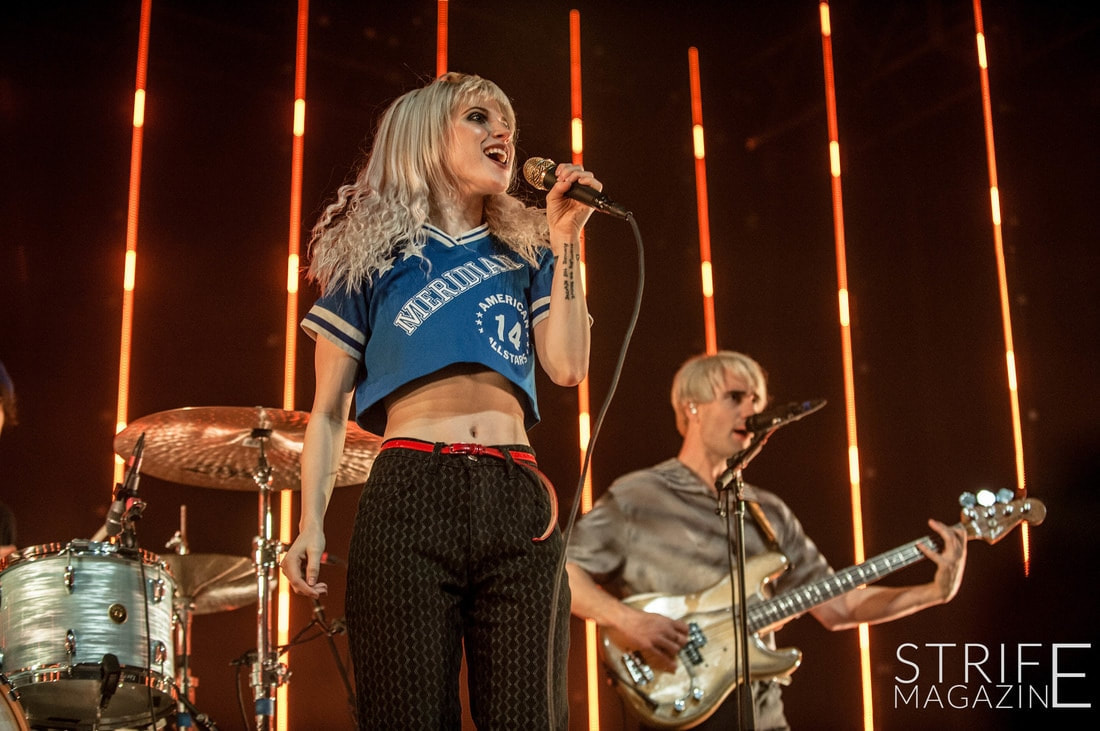 While the albums listed below are amazing, it is nowhere close to all the amazing records that have been released throughout the year. From heavy metal to Paramore's poppier new record "After Laughter" and all the way to Emmure's new record, 2017 has been a great year for new music. Below you'll find a fine selection of records that have been heavily streamed by us. What has been your favourite release of the year?

In This Moment - Ritual​
In This Moment gloriously returned this year with their record ¨Ritual¨. While this record isn't as heavy as its predecessors, ¨Ritual¨ showcases a more mature side of the band.
The record follows up the stellar 2014 release ¨Black Widow¨ but has little resemblance instrumentally. With tracks such as ¨Witching Hour¨ and ¨Oh Lord¨, In This Moment stick to their roots thematically, while branching out musically.
The new record is amazing and we can only imagine how well these tracks are sounding live. (It really is time for In This Moment to return to Europe.) Bottomline, with ¨Ritual¨, In This Moment are stronger and better than ever before, and we can't wait to see what's next for the band.


Evanescence - Synthesis
While we're still highly interested in new Evanescence music, what they released this year is very, very interesting nonetheless. Rather than releasing new material, Evanescence have reworked their own material and have given a orchestral spin to it.
The record, titled ¨Synthesis¨, released earlier this year and features many reworks, including of course the band's most famous track ¨Bring Me To Life¨. Hearing tracks you grew up with reworked like this is amazing, and what's even more amazing is that the band will be touring this record while backed up with an orchestra. Eventhough almost no new Evanescence material was released, their return to the scene was forceful and their new release deserves all the attention it's getting. We cannot wait to see what the band brings to the table when playing these tracks in a live capacity.

Marilyn Manson - Heaven Upside Down
2017 has the been the year of shock rocker Marilyn Manson, both in good ways as in bad.
After very long teasing and anticipation, Manson revealed that the new record wasn't going to be called ¨Say10¨ after all. It'll carry the title ¨Heaven Upside Down¨ and many called it Manson's return to actual shock rock. ¨Say10¨ is however a track on the record, and came with a NSFW music video featuring moviestar Johnny Depp. Marilyn Manson has been touring the new record relentlessly in 2017 and will continue to do so in 2018, with many festival appearances planned for next summer.


Paramore - After Laughter
Paramore returned earlier this year with a brand new record titled ¨After Laughter¨.
After a few years of absence and no new music, Paramore's long awaited new record was long overdue. Followed by a fearless touring schedule that will continue throughout the new year, Paramore says farewell with the rock elements of their music.
With most of the tracks on the record having a very joyful sound to it, the lyrics have a much darker thematic to it. Paramore's ¨After Laughter¨ was the right record at the right time and for that we're eternally grateful.


Emmure - Look At Yourself
2017 was Emmure's year. Back in 2016, the entire band left the band, leaving frontman Frankie Palmeri with nothing but his voice and the name Emmure.
Instead of giving up, Palmeri recruited an entirely new band, and worked tirelessly on new music with these musicians.
The result? One of Emmure's best records to date ¨Look At Yourself¨. The record packs a punch like no other and is an absolute powerhouse from beginning to end.
Most tracks on the record don't last much longer than 3-minutes, which in this particular scenario works out for the best. These tracks are over before you can even begin to get bored of them. The renewed Emmure have a bright future ahead and we for one cannot wait to see what's next for the band!



Papa Roach - Crooked Teeth
With the new record ¨Crooked Teeth¨, Papa Roach have proven they are still as relevant as ever.
The band shared they were feeling particularly inspired with this record and the tracks on ¨Crooked Teeth¨ prove them right. The album is a massive throwback to the band's old sound, while also portraying proper progression into a new and modern sound. Heavy rock anthems like ¨Break The Fall¨ and ¨Traumatic¨ take you right back to the good ol' days, while tracks like ¨Periscope¨ portrays a completely different and way poppier side of the band. The entire record is filled with epic tracks, and each one of them stand outstandingly on their own. Make sure you catch the band touring their record next year on their own shows with Escape The Fate or supporting A Day To Remember on their massive tour.

Lorde - Melodrama
​Lorde finally released their long and highly anticipated sophomore record.
With the stellar debut album that is ¨Pure Heroine¨, the anticipation for the new record was impossibly high or so we thought. Lorde's sophomore record ¨Melodrama¨ has done exactly what you would've hoped from the singer/songwriter's sophomore record. It's moody, it's dark with uplifting tracks to mix it up and it has a strong theme throughout the entire record. While each track on their own is fun to listen to, listening to the record from begin to end is an experience and we highly suggest you allow yourself to witness the experience.


Motionless In White - Graveyard Shift
Whoever thought Motionless In White reached their peak with ¨Reincarnate¨ was terribly wrong, but then again, how can you expect the band to release better tracks than ¨Reincarnate¨ and ¨Break The Cycle¨? Either way, the band has done it with their new release ¨Graveyard Shift¨.
The band released the latest record under a new label: Sumerian Records and have developed their sound even further than on ¨Reincarnate¨.
With stellar tracks like ¨570¨ and ¨LOUD (Fuck It)¨, the band has found an even richer sound on this release. Combine this with the fact that they've collaborated with Korn's Jonathan Davis for the track ¨Necessary Evil¨ and you have yourself a career-defining new record.
Motionless In White will take their new record to the road in the next, so make sure you catch the band on the road in Europe with Cane Hill and Ice Nine Kills!


Enter Shikari - The Spark
Enter Shikari have redefined themselves again with their new record ¨The Spark¨.
After releasing a few stand-alone singles in between of their 2015 record ¨The Mindsweep¨ and ¨The Spark¨, which included one of the band's heaviest tracks ¨Hoodwinker¨,
Enter Shikari have chosen a more poppy approach for the new full-length ¨The Spark¨.
While the record has more poppy tracks on it, I wouldn't go as far as call their new record approachable. Enter Shikari are known for their unique sound, which honestly can't be put into any genre. On ¨The Spark¨, the band has traded in breakdowns and riffs for catchy choruses, while maintaining their uniqueness and this is exactly why Enter Shikari's ¨The Spark¨ has been one of the defining albums of the year.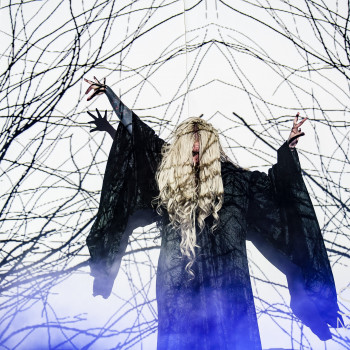 Glenn van den Bosch
31-12-2017 7 mins read
Related Musicians & singers
Rosa Todd

Student

US$ 0,07 pm

Amy Stevens

Student

US$ 0,12 pm

Melanie Gomez

Music Journalist /

US$ 0,33 pm

Gael A

School

US$ 0,08 pm

Bailey Dupuis

Writer

US$ 0,08 pm
Show all