'A Quiet Place 2' Releases Teaser, Announces Release Date Trailer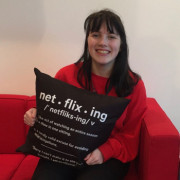 Eva van den Bosch
19-12-2019 1 min read
When 'A Quiet Place' was released last year, it got a lot of good reviews. Therefore, a lot of people were very happy when shortly after it was announced that a sequel was coming.
Now, a teaser has been dropped for 'A Quiet Place 2' and they have announced that the official trailer will be dropping on New Year's Day.
Check out the teaser below and let us know if you are excited!