ALBUM REVIEW: As It Is - The Great Depression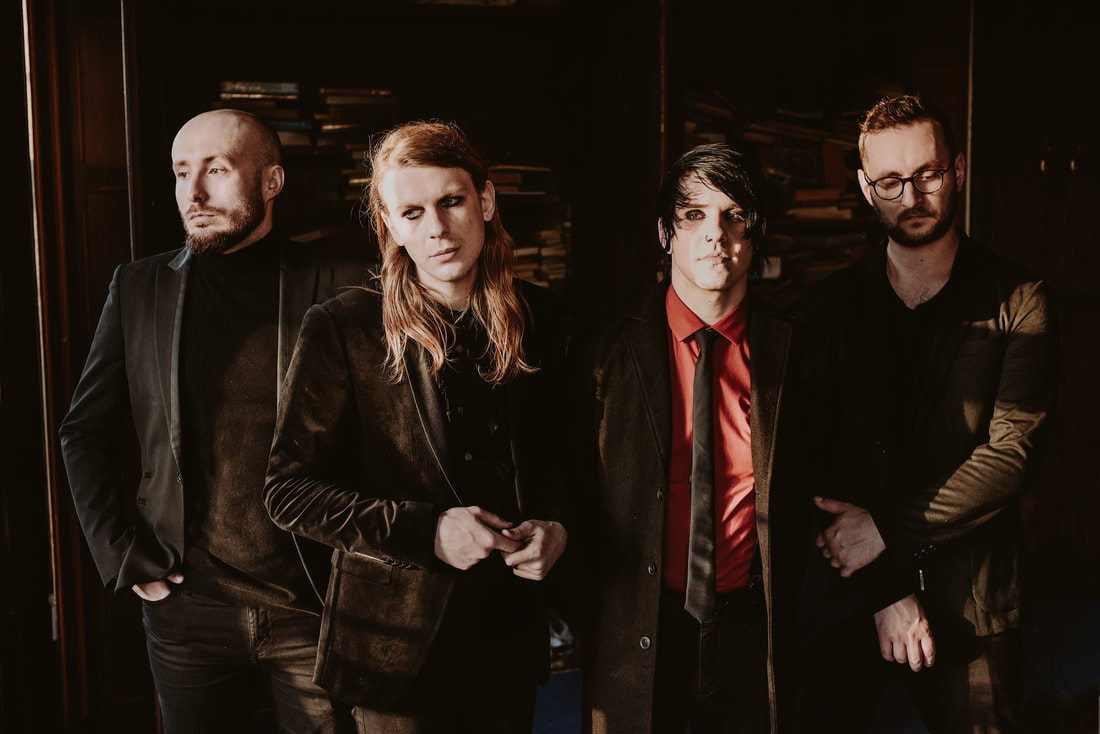 ​
​Given all the amazing new music we are blessed with lately, it is always especially exciting to find releases that have the potential to break boundaries, ask questions and are just all around not what you might expect. "The Great Depression", the brand new record by Brighton's very own As It Is, does exactly that. After two colourful pop punk records we know and love comes an era that is darker, even more profound and tackles the romanticisation of depression, a worryingly widespread phenomenon in our society.
As the conversation around mental illness is still very much stigmatised and kept on the down low, this is the band's attempt to contribute to and further open up the conversation through their art.

​Their third major release tells the story of the poet who, as the album continues, finds himself face to face with death and goes through the stages of grief, which also give the album its structure: Denial, Anger, Bargaining and Acceptance.

Stage I: Denial
Enter the record's title track, "The Great Depression", with its refreshing sound and semi-ironic "This song might just save your fucking life". It sets the tone for a journey of dark brutally honest lyrics contrasting catchy choruses and upbeat rhythms, somewhat reflecting the common behaviour of pretending that everything is fine and, well, denying that in reality it is not. This stage continues with "The Wounded World", the first single off of the record, which holds up a mirror to society and highlights with urgency that "We're all to blame for the wounded world".

This came to life in the most ironic manner when frontman Patty Walters posted a photo of himself online, post "emo makeover" with his hair dyed black to welcome the new era – and got hate for it from some of his own followers, self-proclaimed fans of the band, with comments going as far as "It gets worse with every picture" and "If this is real, I'm literally going to kill myself". As It Is later on used these comments for a fictional magazine cover, which fittingly served as a prop in their "The Wounded World" music video. "The Fire, The Dark" loses a little bit of the fast pace we were set off with, but manages to keep up musically nonetheless, and at times, the sound of previous As It Is albums shines through.
​

Stage II: Anger
This stage commences with one of my personal favourites, "The Stigma (Boys Don't Cry)", As It Is' take on toxic masculinity, the way boys and men are often pressured into not showing or openly communicating their emotions and struggles, not to express themselves through e.g. make up, and not to do anything that might make them seem "weak" or less "manly". Not only does it bring attention to an important matter, but it also serves as a great track that refuses to hold back. It is followed by "The Handwritten Letter" featuring audio clips of multiple fans explaining what the band and their music mean to them, altogether just as heartfelt and personal as, well, a handwritten letter, but also catchy enough to probably do amazing in front of a live audience. Closing off this stage is "The Question, The Answer", a moment to just take a breather and enjoy the stripped down, heartbreakingly raw track in all its beauty.


Stage III: Bargaining
Meet "The Reaper", a special track for so many reasons, one of them being the guest vocalist stepping in for this one, Underoath's Aaron Gillespie. The Poet is now facing death himself, bargaining with him to
"let me keep my wasted life"
. We are then greeted with the record's most interesting intro to a track at the start of "Two Tongues (Screaming Salvation)", which brings up the thesis that
"life is agony, but worth it all the same"
, and leads us on to "The Truth I'll Never Tell", a last cry for help. The track showcases the struggle of needing help and wanting to reach out for it, but also the reluctance and fear of pulling others down with you
("If I open my mouth I'm only gonna bring you down")
, which is sadly something that will most likely hit close to home for many.
Stage IV: Acceptance
While it may sound somewhat peaceful, this final stage is introduced by the dark "The Haunting", a doubtful track all wrapped up in its own mind that might just continue to haunt you for some time. The same emotions seamlessly transition into the next track, "The Hurt, The Hope", which will most definitely have you shed a tear or two, and feel both the pain, but also that final gleam of hope to cling on to, that
"maybe I'm wrong, but I pray that I'm not / It's gonna get better"
. And it will. Ultimately, both this stage and the record are brought to a spectacular close with "The End", which sums everything up in a way, and leaves us with some badass riffs, lots and lots of emotions and the same kind of brave and brutal honesty that makes this album.
Ultimately, I would call "The Great Depression" nothing short of a groundbreaking record, which I am sure, will serve as the comfort and refuge of many, a chance to talk things through, change the world for the better and a killer record showing As It Is at their heaviest and bravest. As a longterm fan myself, having been able to witness the musical development of the band in real time from record to record, has been a beautiful journey so far, and listening to "The Great Depression" in all its power and diversity and everything it stands for makes me proud to say the least.
Written by Theresa Theuerkauf
As It Is will be going on tour later this year in support of "The Great Depression". Check here for dates and details. You can stream the record in full below.
​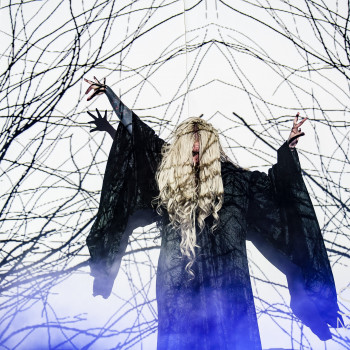 Glenn van den Bosch
10-08-2018 7 mins read
Related Musicians & singers
Asya Kardzhaliyska

trainee optical consultant

€ 0,05 pm

Amy Stevens

Student

€ 0,09 pm

Núria Pedrós Peró

Writer

€ 0,08 pm

Gael A

School

€ 0,08 pm

Bailey Dupuis

Writer

€ 0,08 pm
Show all