Album Review: Attila - CHAOS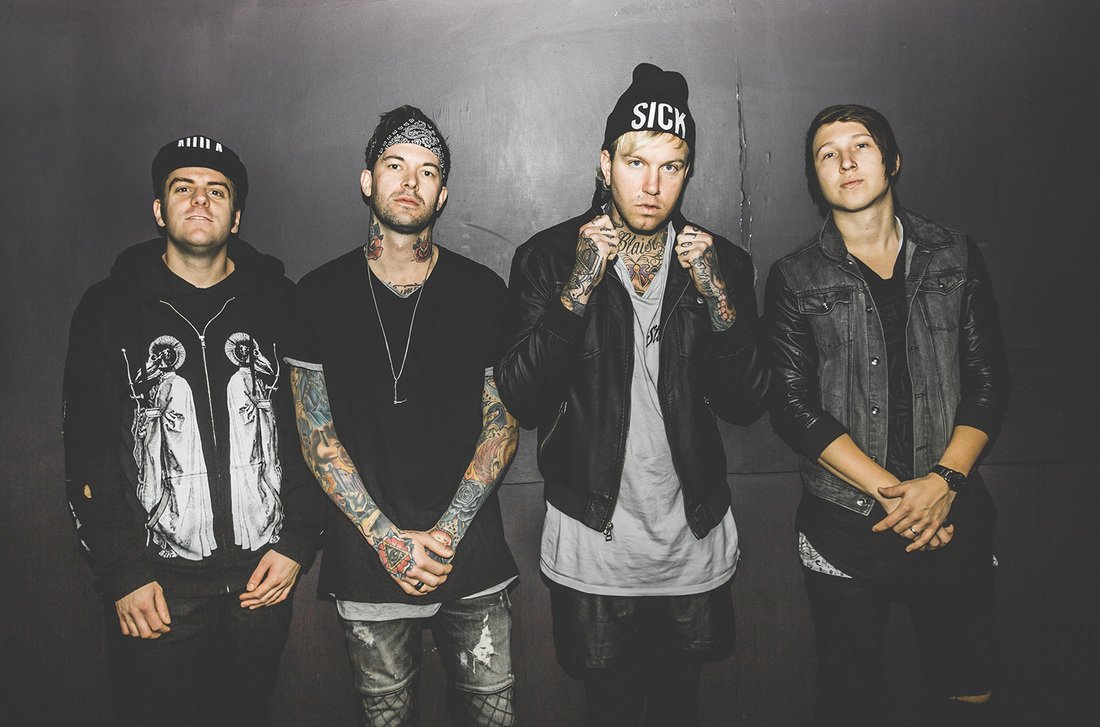 Upfront, I am brand new to Attila and I wanted to get to know them through their latest album, CHAOS. From the outset and learning that frontman Chris Fronzak didn't want to use typical metal terms with the band name selection (based on Attila the Hun), we are already being invited into the creations of a band with a desire to be unique.

CHAOS is the band's seventh studio album, through SharpTone Records and includes the work of Fronzak (vocals), Sean Heenan (drums), Chris Linck (guitar), Kalan Adam Blehm (bass guitar, backing vocals). Originating from Atlanta, Georgia, Attila are described as metalcore, nu-metal and deathcore.

So, straight into it, CHAOS kicks off with Ignite as track one. It's heavy guitars and growling raps and a blend of clean and unclean vocals. The rhymes are surprisingly light and digestible despite the musical heaviness ("Don't give a damn what people say / Save it for another day"). There's vocal scatting as well as an impressive guitar solo. "Fuck the drama and fuck the bullshit" sums up the entire feel of the song; get on with it and enjoy the music as it is – or not, that's up to you.


Bulletproof
as track two shouts for us to "get up!" and has a light electronic melody traveling through the song. Vocally this track feels more pointedly focused on the message being expressed than Ignite. It places Fronzak inside a deflector suit, where criticism can't find him ("Take a shot and I'll bounce this off"). Does he protest too much?
Public Apology
is yet another reminder to not take Attila too seriously and this could be a
n
anthem for shit-stirrers
the world over
("I am so sorry, sorry that you're a little bitch"). This song
relates to
the easily offended, and how Attila don't plan to change for their benefit. I'm not sure how the easily offended would eve
r
get three tracks deep in this album,
where every track is branded with
that magical
'EXPLICIT'
word
, but hey while you're here, Fronzak wants to play with you
("So go ahead and get offended by this")
and tell you where he's come from.
M
usic
has been
the only thing that has kept him going, and whether you like it or not, the swears come along with that for him. Guitars
and bass are exceptional in this track. The entire thing made me laugh in its kid-like ridiculousness and it became clear I had to take CHAOS with a grain of salt versus seek serious messages in it. "SIKE!"
Obsession
is the track that's been in the music news of late, with implications that the machine gun
and drum
rhythm was sampled/stolen from elsewhere. Regardless, Obsession is a sick blend of metal drums,
guitar,
and
dark edged
vocals. It is more introspective, compared to the "IDGAF" flavour of the previous three tracks,
and falls
into questions of darker pleasures ("I am the problem but I'm also the pill"). Musically,
after the second chorus
, this song blew my mind, resulting in repeat listens.
It was like a surprise rainbow after a (nu metal) storm.
After the second chorus, there's a lighter interlude, a guitar focus, heavy of heavy vocals, and then a
hip-rolling dance
melody
break
, before we're back in the metal chorus. What.
Just. Happened.
It's nice to
finally
meet you, Attila, once
you
drop the
self-aggrandizing and telling me how offensive you want to be
.
I'm a b
ig fan of the percussion/sampling/whatever it is that is leading us into track five,
Moshpit (feat. Ookay).
The beat is grooving with electronics grinding up against stretched metal.
But
wow,
the sirens, the vocal "woo"s, "oh"s, and "uh"s, the whirring guitars hovering. This is
randomness in its
perfection and
I am in love. Don't touch me. I find it both amazing and hilarious that a song featuring "Fuck this shit, you can find me in the moshpit" is so electronica. Unique indeed. I won't tell you how many times I listened to this. You should seriously just stop and take a listen to this track if you don't know it.
I
realised
that all of the talk about how great Attila were (in their lyrics) was off-putting to me, moreso than
any kind of 'offensive'
language, and it was only once I put that to the side and had a good listen that I could see how good they truly were.
When I finally moved on to
Rise Up
from Moshpit, I land
ed
back in
heavy
hardcore metal land, as though those electronica anomalies didn't just happen. This track looks outside the band and out into the world, commenting on the containments of society, such as media, government and rules. To me this song is calling people back to their passions, such as what music is for Fronzak. There is an amazing guitar outro to this song and despite being a straight metal song with no surprises, in comparison to the last two tracks, it's
done really well
.
W
e are brought into alien territory with
a
s
pacey synth
intro
before
heavy again
in
Let's Get Abducted.
Attila
teeter the line
between
"
R
espect us,
we are badass
"
and
"
H
ave fun".
With this 'battle' between fun and creativity/expression, i
t makes some sense to me that there would be constant defen
se of
their skill
s
.
I
n the face of mockery, they still create in a playful way and therefore we get songs like Let's Get Abducted
,
with
amusing lyrical ideas and stretching of genre
. For the last 30 seconds, try not to think about the band partying with aliens.
Legend
has a sick intro whic
h sets up the song really well. This song is catchy as anything and the last chorus is something special
that closes out the track, making for a really solid song. B
ut,
to be honest,
the "come at me, bro" theme ("You think you, you think you could take me on / Step up, step up to the plate now")
is so overdone by now
.
Attila
ARE good. Can we just get past that?
Maybe this is just Attila's thing and their fans dig it, but I felt that the song itself was amazing, aside from the subject matter.
As a woman,
I was
really happy
to see that
Queen
was
empowering
to
ward
women,
writing about a
wild
woman expressing herself freely and confidently
.
Anything not
intended as
empowering
went over my head with ambiguity
(ie. 'bad motherfucker' and 'boss bitch'
seem like
terms of endearment when passed through the Attila filter
)
. One line
in the song
which
made me bristle
had
actually
been incorrectly transcribed on a lyrics website:
T
he lyric is about people "throwing shade", not
saying
"if the girl is shaved"!
The phrases
"if you're about it" and "if you're ready"
matter
greatly
when you're an influential band whose main fanbase are male
. "You do you and fuck what they say"
pulls it all together for me
with a cool message,
regardless of gender
.
Musically,
Queen
poked toward
a
Korn
sound
for me, especially
t
he second verse,
where I thought
I was hearing
Jonathan Davis for a moment.
I l
oved how the guitar and drum focus expressed some of that 'bad motherfucker' vibe leading into the last chorus.
All Hail Rock and Roll
expresses the importance of music to the band.
Attila wants you to know that
"
We live for the music
"
and
, "
W
e ain't playing around"
.
Music means so much to them that it should be
"on my tombstone".
This is such a classic track and straight up awesomeness across the entire Attila sound.
King
closes the album and I like that it exists on CHAOS along with a Queen. It feels to me that it's urging people to go for what matters to them, above all else ("Take a chance and don't think twice").
The song talks about fighting for what you want,
yet
I wonder if it's time for some of that fight in Attila to be softened, at least when it comes to their music. This is another straight metal track and
at this point
I wonder
ed
if I dreamed Moshpit.
Having moved through the entire album, I can tell you that
CHAOS
blew my mind
. I really dragged my heels on
reviewing
this
album because of disliking the
self-inflating, in-your-face and egotistical
stance
, but musically,
it
is truly justified;
t
hese guys are good,
and versatile in what they can do
.
With a nod to
the lyric in Let's Get Abducted; "I
didn't want to
like you / But now I'm falling in love",
w
hen I could get past the defenses of Attila, I could see pure creative gold and a whole lot of fun.
Moshpit was a clear standout for me,
as it turned the defense into something so extreme that it was humorous and the shielding all but disappeared. I would love to see in future albums from Attila that they just go for it without the (unnecessary) layer of
proving
, expecting that people will enjoy what they are and what they make, and just have even more of a good time of it.

Review by Kelly Burch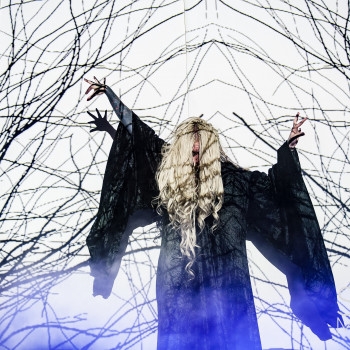 Glenn van den Bosch
14-11-2016 15 mins read
Related Musicians & singers
Natalie Ramos

Music-based Writer

€ 0,05 pm

Asya Kardzhaliyska

trainee optical consultant

€ 0,05 pm

Rosa Todd

Student

€ 0,05 pm

Amy Stevens

Student

€ 0,09 pm

Melanie Gomez

Music Journalist /

€ 0,30 pm
Show all