Album Review: Emarosa - 131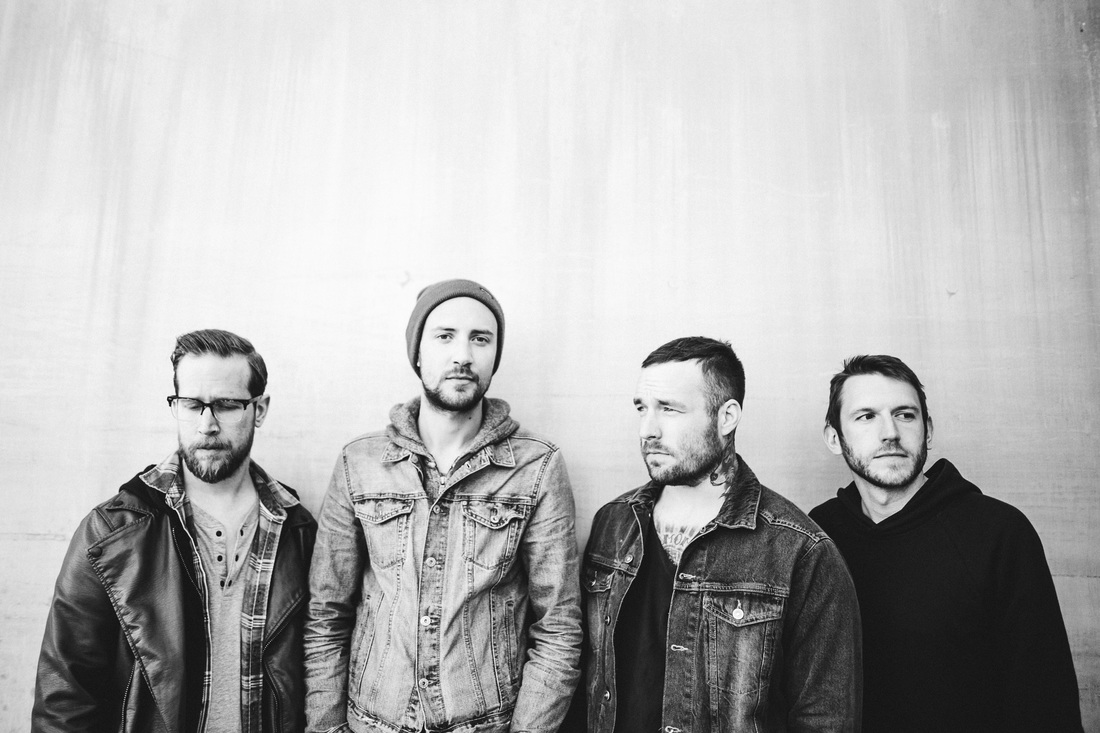 Being able to truly encompass every detail of the band Emarosa would take more than afew words or paragraphs; it would take delving deep into the minds of each of the members andsurrounding contributions that all go into making a band as special as they are. The members ofEmarosa all bring a unique aspect to the creativity process that can not fully be understoodunless you're with them at all times of the day to really capture the passion and relativity of theirsouls, but a listen to their latest album
131
and seeing them live would give a glimpse into whatthis band really is.
Their shows are a creative process that's almost like a spur of the moment dance routine
that they can't shake. It took seeing them live to begin to comprehend the masterpiece that is
stage presence and seeing them a second time to master the art of Emarosa stage presence.
The way that Bradley used all of the stage, construction, and even the crowd itself to perform
took a whole new meaning to going to a show, and even though the set I attended was less
than thirty minutes long it was like being transported into another time dimension all by itself.
Both sets I went to were on Vans Warped Tour one in Nashville, Tennessee and the other in
Atlanta, Georgia, and they both were the last sets of the day- Bradley even made the pun of
being able to headline Warped Tour. It is almost impossible to describe the trance like state that
being at an Emarosa show is. The thing that most stood out to me though is how much every
piece of the band from the vocals to the guitar sounds so much like being right in the recording
studio with them. I was lucky enough to be able to see them two nights in a row which afforded
me the opportunity to watch each individual piece of the band then put it all together to create
the show that truly is an art. I undoubtedly looked a little strange staring the stage down so
much, but in all honesty while watching the band it was hard not to focus on the range of
emotions, movements, and showmanship that they each posses.
There actually isn't any other way to describe their sets than an out of body experience. I
was so in tune to the performance I didn't even realize it had been raining- we were under the
amphitheatre so it wasn't literally raining on us- or that almost thirty minutes had passed.
Personally if I were to create the perfect conditions for seeing Emarosa it would be exactly like
the Nashville date. The set began in low summer sun about to set and as they played the night
dropped and appeared almost as if they were playing a lullaby for the world. It was the most
heart filling moment I've ever experienced at a show.
In all of the shows I've been to these Emarosa sets were the best hands down. These
were one of the first shows I was truly able to let go and feel the music unlike any other show
before it. The weightlessness was a mind numbing experience began the moment they all
stepped on stage and time stopped until they exited. All in all seeing Emarosa was one of the
best two nights of my life, and blossomed my love for the music they create.
With the release of
131
being Friday July 8th, it was the perfect time to see them, and I
was able to snag a physical copy of the album early- alongside any other Warped Tour
attendee. I played the album for a week and a half straight knowing I had to be able to describe
precisely what would push others to at the very least give the album a listen. I wanted everyone
to share my love of this band, and
131
is truly a creative masterpiece. Not only did I want to
bring new fans into the mix, but I wanted to accurately portray why Emarosa means so much to
me. The music they create has this certain quality to it that pushes my thoughts into an order
and somehow makes it easier to write exactly what I need. It's a bonus to creative therapy.
131
begins with 'Hurt'. The song itself is almost a plea for happiness with undertones of
pain and sorrow. It begins with soft melodic vocals leading into an almost fit of instrumentals.
The level of emotion straight off the bat is exactly what makes an Emarosa album, and why
starting with such a song is perfect.
Second is 'One Car Garage'. I love the drums in this one simply because they are so
easy to focus in on and add to the vocals amazingly. Emarosa don't have a regular drummer,
but they did have a talented one on tour with them this summer at Warped.
Sure, the third track on the album, opens up with stunning guitar work from both ER
White and Marcellus Wallace. The sound is so precise I can almost see them playing the song.
The vocals are completely complimented and the lyrics are just as powerful. The raw emotion
that displays through this song is heart shattering and quite a tearjerker no matter how you
interpret them.
'Miracle', the third early release song is track four. Try just listening to this song; it's going
to be hard. This song is candidly a performance even while driving in a car or walking around.
It's so easy to get hooked into the guitar and move around, or belt the words right alongside
Bradley. A music video was released for 'Miracle' a few weeks back, and it's easy to see that the
moving around and jumping up on things isn't just something he does but something these
songs make anyone do.
The first early released track was 'Cloud 9'. Vocally this song is by far my favorite.
Inherently this song is a groove that is tied together with marvelous chords and amazing beats.
It begins less strenuous than the song ends which I believe is ideal for a song of any kind. As
the song progresses there is a slight feeling of rage. That is the best part of any Emarosa song,
that the instrumentals and vocals can create this feeling of emotion in the listener.
'Helpless', the second early release and track 6, is the best to see live. Before seeing it live
the beats and guitar in it were entrancing enough through earphones, but seeing it live and
adding the dance moves Bradley does on stage creates that show that is simultaneously a
music show and a personal getaway from reality. Hearing the keyboard being played isn't my
strong suit, but it's not hard when Emarosa have Jordan Stewart. I love the sound it adds in
'Helpless' and makes it a jam.
'Porcelain' is a soft spoken dramatic song that pours emotions throughout and screams
straight love and beauty. Bradley's vocals are complimented by sweet backgrounds from wife.
Their voices together bring a heartfelt song that seems like a gift they have shared with fans.
If you really want to hear Bradley and his wife sing together listen to Never track 8. Both of the
voices combined with the guitar in this song is simply stunning. The softer start is emphasized
by a slight up in tempo before and after the chorus that they both sing on. Knowing that they
both sang in the song gives it a more personal feel and like Porcelain seems like a gift.
​
Young Lonely' is personally my favorite off the album because lyrically it speaks the most
to me. Like a few of the others it starts off softer then hits a little louder, but I believe that pushes
the emotion straight on listeners and that's exactly what this song is meant for. The guitar is
'Young Lonely' is devastatingly beautiful. I listened to this song through and through a million
times and can find ten more things I love about it each new time I listen to it.
'Blue' is undoubtedly the heaviest song of the album and spares the softer beginning
choosing instead to pounce right into the thick of the emotion begin drawn from this song. It's
like when writing this song they decided to take the phrase, "I'm feeling blue," and create a beat
and melody from that emotion.
Combining some of the best lyrics, vocals, and guitar from each song to create a
completely new song is interesting. It wraps up all the emotional responsiveness of each song
into a neat little package. I love that it ends the album perfectly.
The best word to describe Emarosa would be dramaturgic. They truly created an art in
this album and portray that on stage. Emarosa have pushed my creativeness with each song
they put out, and inspired me to use the words in my head to paint a picture of what I am feeling
and seeing and who I want to be. I can't necessarily say that they have saved my life, because
that would take credit away from what I have worked so hard to achieve, but the release of their
music has surpassed my mental block and allowed me to break away from the barricades of
everyday normality and be able to express exactly who I am and wish to be as a person.
Bradley tweeted " Bands choose how good their records are. Fans choose if it's successful…"
and if I could buy ten million copies of 131 I would. This album is stunning, emotional, powerful,
creative, and all adjectives of success. The level of raw talent and emotion in 131 makes it a
killer album that will always be my favorite album- that is until Emarosa release another one.
Written by Ashley Long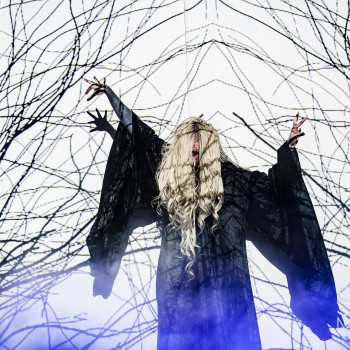 Glenn van den Bosch
08-07-2016 11 mins read
Related Musicians & singers
Núria Pedrós Peró

Writer

US$ 0,10 pm

Paige Bower

I am at college

US$ 0,07 pm

Natalie Ramos

Music-based Writer

US$ 0,08 pm

Catalina Soboredo

Future economist.

US$ 0,08 pm

Asya Kardzhaliyska

trainee optical consultant

US$ 0,06 pm
Show all