Album Review: Emmure - Look At Yourself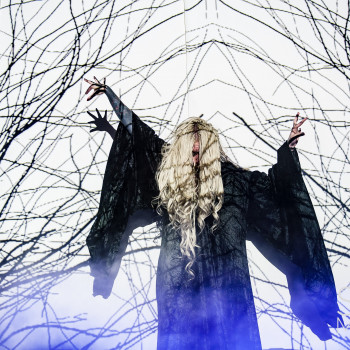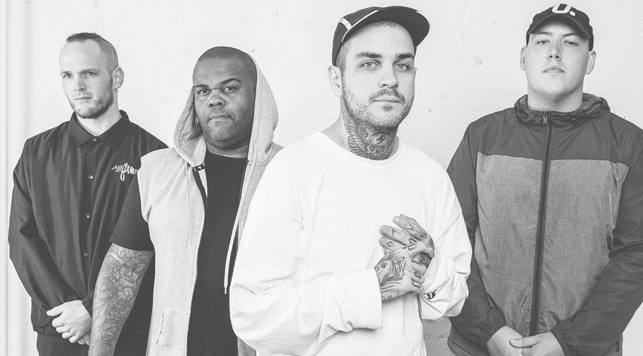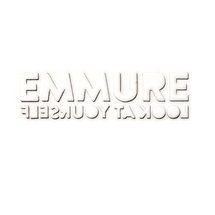 Emmure are no strangers to the metalcore scene. When you're a band for over a decade, nothing really phases you. The now 4 piece, originally hailing from New Fairfield, Connecticut and now residing in Queens, New York, have had their share of up's and down's over the years, with a number of line-up changes since their conception in 2003. In fact just two years ago, four out of the five original members (Mikael Mulholland, Jesse Ketive, Mark Davis and Adam Pierce) walked out, leaving the future of the band looking quite uncertain. Luckily for Emmure fans, vocalist Frankie Palmeri decided that he wasn't ready to give up just yet. He recruited new members (Josh Travis, Phil Lockett and Josh Miller) and wasted no time in getting back to what he knows best – heavy.metal.music.
The result of this union culminates in "Look at Yourself" the band's seventh full length album, and it's first featuring the new line-up. Although in interviews, Palmeri and the ex-members of the band insist there are no hard feelings towards each other, and it was time for them to 'pursue other endeavours' lyrics such as "Rising from the ashes/I'm here to take back what is mine. I used to call you friend/what a fucking waste of time" and "Tell me now, do you see? You cannot do this without me. Do you know now? You're nothing without me" from first single "Torch" seem to suggest otherwise.

Second single "Russian Hotel Aftermath" is a steady and relentless three minute assault on your ears, capturing Palmeri's frustrations within himself. It's almost impossible to understand the lyrics only by listening to the track, but if you're dedicated enough to get your google search on, you'll find a deeper meaning "I'm just a loser. A letter to my future self; how the fuck you doing kid? You went and ruined everything, gone and fucked up all your dreams".

"Flag of the Beast" is probably my favourite track off the album. It has a very Disturbed feel to it and a pretty clear 'fuck everyone' attitude with standout spoken lyrics "the critics and comments, the press and the nonsense/the fans who feel cheated and venues I damaged/the people who left me and ones who I banished/fuck it, I'm done. I've got one thing to say" building up to the very blunt and to the point "hate me if it makes you feel better". The accompanying music video sees Palmeri delivering a sermon in a church as the anti-christ, as referred to in the song, literally spitting blood as well as his words to the congregation.

"Gucci Prison" is the last and longest track on the album and features a sample at the end of the song of a Charles Manson interview that Palmeri had downloaded a long time ago. He explained that he felt that it was a really good closer for the album and that it calcifies the meaning of the song and the whole vibe of the record in a way. The song itself, with lyrics such as "They say I'm fucking crazy/stupid, also lazy. Truth is it don't phase me cause bitch I might be, You'll never meet another mother fucker like me" is Palmeri's final 'fuck you' to close the album.

Sound wise, this album is nothing new for Emmure. It's short (and not so sweet) with a running time of 31 minutes. The songs feature heavy chugging guitar riffs, breakdowns, chaotic drumming, unapologetic lyrics and the same aggression and intensity that made their previous albums so great. In my opinion, they haven't really grown, or branched out much with their sound on this album, but that's not necessarily a negative. Why ruin a good thing? And besides, the fans clearly enjoy it.

Written by Amber Eccles

Latest Articles
Show more
Instant contact with Musicians & singers
Music
I'm the ONE
who loves music!
Retail
I'm the ONE
who goes to every concert I can.
Writer, Music Lover
I'm the ONE
who loves My Chemical Romance, fiction, grammar, and being a friend.
Writer
I'm the ONE
who can't do anything without music.