Album Review: Fall Out Boy - M A N I A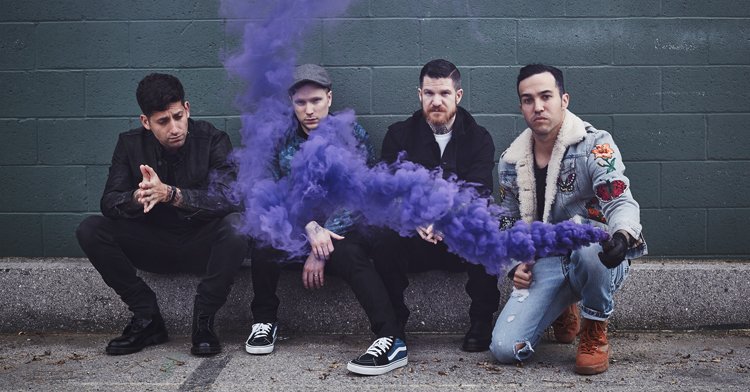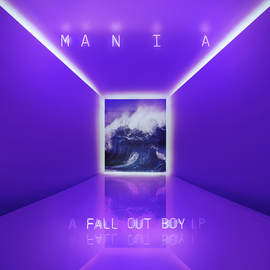 Fall Out Boy have returned with their seventh studio album, "
Mania
"
(Stylised M A N I A). With an initial release date of September 2017, the album was pushed back to a January 2018 release, as the band decided that the songs felt rushed, and that they weren't ready. Frontman, Patrick Stump posted a statement in August saying "
I'm never going to put a record out I genuinely don't believe is as strong valid as the one that came before it and in order to do that we need a little bit more time to properly and carefully record solid performances
." With 10 songs and a running time of only 36 minutes, "
Mania
" is Fall Out Boy's shortest album to date and probably their most controversial.
First single "
Young and Menace
" gave us a taste of the direction that Fall Out boy were headed with "
Mania
" and it received mixed reviews from fans. Featuring a heavy EDM chorus, it was a completely different sound to anything the band had ever released. Although I actually quite enjoyed the song, I worried about the direction that the album was going to take, and also how it would translate to their live shows. Having now listened to "
Mania
" in it's entirety, I think the song fits in quite well.
Second Single "
Champion
" has a radio-friendly, pop-punk feel to it, similar to previous single "
Centuries
" (from 2015's "
American Beauty/American Psycho
") and will probably be used and remembered in the same way, being layered over sports highlights and montages of athletes in their prime. The song is good, and I like it, but it's repetitive. It lacks that spark that makes Fall Out Boy songs truly unique and beautiful and it's a little underwhelming. One of the most skippable songs on the album for me.
Third Single "
The Last of the Real Ones
" is probably the closest to Fall Out Boy's old sound as you're going to get on this album, and it brings a feeling of nostalgia along with it. A song that really pumps you up and features the witty lyrical content that bassist Pete Wentz has become known for: "
you're the last of a dying breed / I wonder if your therapist knows everything about me
".
I confess, the first time that I listened to fourth single "
Hold Me Tight or Don't
" and watched the accompanying film clip, I wondered if Fall Out Boy had collectively lost their minds. But after the lyrics in the second verse caught my ear and drew me in, I really started to enjoy the music. It's definitely different, but it's catchy as hell and easy to sing along to. A love song in it's own twisted way; "
when your stitch comes loose I want to sleep on every piece of fuzz and stuffing that comes out of you
".
Most recent release, "
Wilson (Expensive Mistakes)
" is full of pop culture references; the song title a reference to Tom Hanks' imaginary volleyball 'Wilson' in the film
Castaway,
tagline
"I'll stop wearing black when they make a darker colour"
lifted straight out of the Addams Family and "
I hope the roof flies off and you get blown out into space
" a quote from Bill Murray's character, Walt Bishop in 2012 film,
Moonrise Kingdom
. Likewise, the accompanying film clip references past Fall Out Boy videos and eras, with secret clues and cryptic subliminal messages, which only die-hard fans will recognise. The song has a slight reggae feel to it and is hard to describe. Admittedly, this is another song that I didn't really like at first, but it's now one of my favourites.
Album opener (and winner of the weirdest song title in the history of ever award) "
Stay Frosty Royal Milk Tea
" launches into an assault on your ears with electronics, drums and lyrics: "
I'm about to go Tonya Harding on the whole world's knee
" (most young fans probably won't get this reference, along with a few others that are scattered throughout the album) and "
some princes don't become kings/even at the best of times I'm out of my mind
". It's an aggressively catchy tune and a fantastic way to introduce us to "
Mania
", in my opinion.
Two stand out tracks on the album (and two of my personal favourites) are "
Church
" and "
Heaven's Gate
". You just KNOW a song is good when it gives you goosebumps…. It was 42 degrees (C) in my city in Australia the day "
Mania
" was released (around 107F for you guys on the other side of the world) and both of these songs gave me CHILLS. They really give Stump the opportunity to showcase his incredible and amazing vocal talent.
The vocals on "Church" are so powerful, and the lyrics just as profound "
if death is the last appointment then we're all just sitting in the waiting room
", while Stump's opening note on "
Heaven's Gate
", a slower and soulful ballad, will send a shiver straight up your spine. This song is filled with emotions and passion and you can literally hear it in each lyric that he sings; "
and in the end if I don't make it on the list would you sneak me a wristband? Would you give me a boost over heaven's gate?
"
"
Bishops Knife Trick
" is a beautiful way to close the album and leave you wanting more. It has a slight "
Save Rock and Roll
" feel to it, while still being something completely new and different. Listen to this one for the first time with your headphones in, and your eyes closed, and thank me later.
Let me preface this by saying that Fall Out Boy are one of my favourite bands, and have been for over a decade. From a fan who has been around since the beginning, I feel like the songs on "
Mania
" are not instant classics, or even instant favourites. If I'm being truthful, I wasn't really keen on quite a few of these songs when I heard them for the first time. But throwing all the way back to "
Take This to Your Grave
" – "
The songs you grow to like, never stick at first
" and it's true; these songs do grow on you. It takes a few listens to really understand and appreciate what Fall Out Boy have created here, but it's worth it, I promise. The very definition of "
Mania
" is "a mental illness marked by periods of great excitement or euphoria, delusions and overactivity" and that's really what they have created with this album (in the best possible way). They should be commended for reinventing themselves over and over again and with each new album release and having the guts not to care about what anyone else really thinks.
Reviewed by: Amber Eccles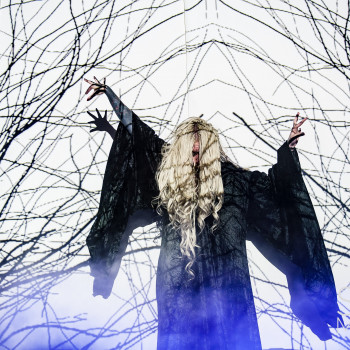 Glenn van den Bosch
21-01-2018 9 mins read
Related Musicians & singers
Natalie Ramos

Photographer/Writer

€ 0,05 pm

Asya Kardzhaliyska

trainee optical consultant

€ 0,05 pm

Amy Stevens

Student

€ 0,09 pm

Gael A

School

€ 0,08 pm

Bailey Dupuis

Writer

€ 0,08 pm
Show all