Album Review: Falling In Reverse - Coming Home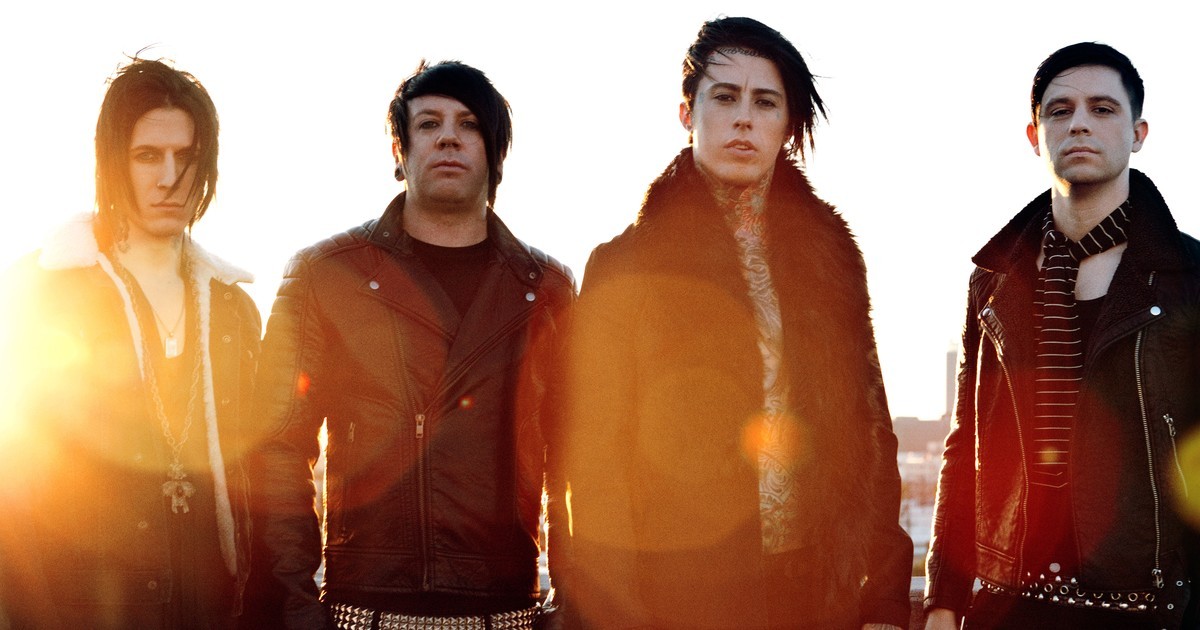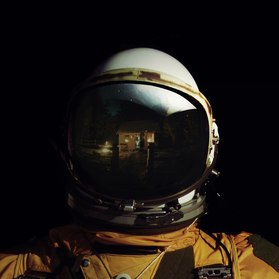 Falling in Reverse have
just released their new album,
Coming Home
, on
April 7
th,
and have surprised everyone with their new and experimental sound. This
Am
erican rock band from Las Vegas is very well known for their awards, their extensive tours, and the publicity that their lead singer, Ronnie
Radke
, has attained. Historically a post-hardcore band,
Falling
in Reverse has always compiled albums full of emo i
nfluence and fast
instrumentals. This time around, however, the band came back with a compilation of songs that took a sudden turn from the usual.
While not lacking in the common themes of self-deprecation and anger towards others, the album brings a light on Ronnie's hopes to get on the right path and to leave his past behind with a whole new sound.
From the very first track, the title track, "Coming Home", the listener is transported into a completely different world than they were expecting.
Ronnie
Radke
has said in interviews that his influences come from Eminem and Blink-182, a mix of "rapper arrogance" and emo pop punk feels. This influence is not entirely gone, but it is less pr
esent on this album. This song
is complete w
ith radio transmissions and a pairing
of s
ynthesizers
and bass and drums that hold down space-like pulses. The title and the lyrics hold something of hope and positivity that rings through the sadness. "Broken" is the next song, holding the same "rising from the ashes" feel that shows us Ronnie is pushing to come out of his dark past.
The sound and feel is almost, dare I say, close to a lighter version of We Came as Romans.
While these tracks seem to be setting us up for a more positive set of songs, we will have to wait until the end to get more messages like these.
The band then falls into a few following tracks that describe treachery and negativity about oneself and the lives they are
living with a more familiar sound from their previous albums. The drums and melody pick up a faster pace in the next track, "Loser". The song asks "If you call this winning, why do I feel like a loser?" but still has undertones of being a different person than before.
"Fuck
You
and All Your Friends" then describes a situation where a specific person has wronged Ronnie
Radke
and he bashes that person in the lyrics, something much closer to older material. "I Hate Everyone" follows with
a very Blink-182 sound and a fairly common theme of, literally, hating everyone.
"I'm
Bad
at Life"
starts to pull us back out of the rubble. He admits he hasn't made the best decisions and isn't the best person but wants to move on and leave it all behind him, even if he doesn't recover completely. The song is more rock and roll, complete with soaring guitar riffs and more gravelly vocals, but is pulled back into the sound of the album towards the end with an
anthemic
feel. "Hanging On" starts with commanding drumming and a continued
anthemic
sound
with lyrics that are begging to be cut off from the complications and despair of broken relationships. "Superhero" immediately sounds more like the beginning of the album, starting with synthesizers
and a much stronger sense of becoming a better person.
"Straight to Hell" has a very dark message accompanied by slow and hard hitting instrumentals, continuing the album's paradox of both hope for a better life and continuation of the same-old.
Then, out of nowhere, the
most raw
song of FIR released to date, "I Don't Mind", comes on. Ronnie abandons his usual clear punk voice for a low, gravelly, and emotionally vulnerable tone to speak to his listeners about a deep set issue. The song starts off with "Mother, I'm becoming you" and talks about how his biggest fear was that he would become an addict and lead a bad life, following in his mother's footsteps. The song ends with "Mother, I've become you", a line that no one can shrug off easily. The instrumentals being unique from the rest of the album and the realization of Ronnie's living nightmare make for a turning point for the band; it's something honest and vulnerable compared to the band's
usual endeavors to stay away from personal matters in their lyrics.
"The Departure" closes off the album, being held down with Ryan's
reliably skillful drumming - the one part of the album that seems to be consistently very good.
After a long history of illegal antics and rough patches, reflected in his earlier music, Ronnie seems to want to turn his life around and avoid a seemingly inevitable fate. This album is definitely a turn around and a materialization of his hopes and fears. While the theme and lyrics are not as tight as they could be, they are much more centered and pulled together than previous albums. The band's maturation took a huge leap
and it's easy to hear through the teamwork of synths and instrumentals paired with Ronnie
Radke's
unmistakable vocals.
There is less metal
and
more feel.
While they still have a long way to go, t
his band has officially diverted from their post-hardcore roots and has joined the likes of bands like
Starset
. We will have to see in future albums if this direction is a permanent one.


Written by Brenna Nelson
Glenn van den Bosch
22-04-2017 7 mins read
Related Musicians & singers
Natalie Ramos

Music-based Writer

US$ 0,08 pm

Paige Bower

I am at college

US$ 0,07 pm

Asya Kardzhaliyska

trainee optical consultant

US$ 0,06 pm

Núria Pedrós Peró

Writer

US$ 0,10 pm

Catalina Soboredo

Future economist.

US$ 0,08 pm
Show all