ALBUM REVIEW: Good Charlotte - Generation Rx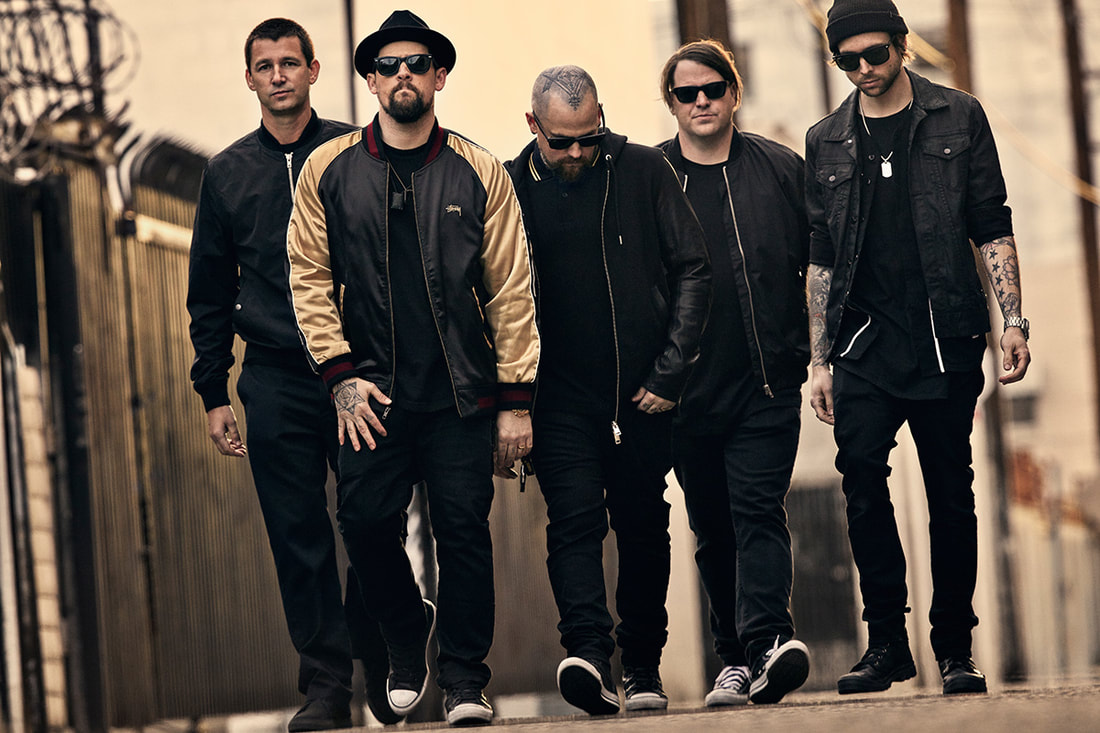 Written by Abigail Russell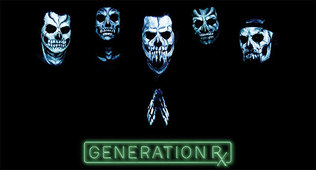 Good Charlotte never fails to pour themselves into their music- they're known for being a positive force in the alternative music world. But last month, Generation RX knocked it all out of the park.
Not the first band to put their emotions on full display, Good Charlotte (GC) has made Generation RX full of feeling and poignant
lyrics, backed by their always-impressive instrumentals. This is the band's hardest-hitting album in a long time, both musically and lyrically. They aren't pulling any punches.

In nine tracks, GC finds a way to connect with some intense pain and deep-seeded fears, so much so that every listener will find themselves inevitably drawn in. In a generation of fear and misunderstanding, it's encouraging to hear someone else say:
"I want you to know you're not alone/Everything you are and everything you're not...
Is there really any way of knowing/If I did this right?"
The entire album follows this theme of doubt and fear, and yet never quite loses the hopeful undertone. Without ever being generic or cliche, GC has managed to provide a positive message in the midst of acknowledging pain and loss. Generation Rx is the album for the young, tapping into the confusion and pain of modern life.
The album is packed full of heavy guitar, pounding drums, and just enough synth-filled riffs to keep you on your toes. From the rawness of "Better Demons" to the piano-led ballad of "Cold Song," Good Charlotte has found a way to reach every kind of listener in every situation.

The album embodies a lot of anger and sorrow- there's no beating around the bush. But underneath the pleas for help, there's a stronger message: A call for change. A reminder that no matter what, you're never alone, and someone out there cares. In a world that tells you to shut everyone out, Good Charlotte is presenting a powerful message of hope.
Not every song has a pretty message - "Prayers" is a politically-charged piece, "Better Demons" highlights the victims of the social system, and "Actual Pain" is about as gentle as a punch in the gut. But songs like these are reflective of life. The world is broken and weighs down on the shoulders of every person in society, but no one is alone in facing it. GC calls their fans to keep fighting, even when they don't feel like they're making a difference.
Good Charlotte has always been at the forefront of connecting with the younger generation, so it's no surprise that Generation Rx resonates with a lot of listeners. But this isn't some generic, shallow jab at authority or an attempt to be edgy. Generation Rx presents real emotion, real critique of the modern world, and a sliver of hope to those searching for it.

This album is darker, more mature, but in a way very fitting for the times. All those kids who needed the music before still need it now, and Good Charlotte is still here for them.
Start listening to Generation Rx for yourself with GC's video for "Prayers" below.
~A.R.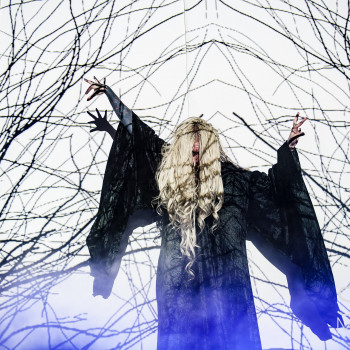 Glenn van den Bosch
02-10-2018 4 mins read
Related Musicians & singers
Glenn van den Bosch

Photographer writer

US$ 0,30 pm

Rosa Todd

Student

US$ 0,07 pm

Amy Stevens

Student

US$ 0,11 pm

Núria Pedrós Peró

Writer

US$ 0,10 pm

Paige Bower

I am at college

US$ 0,07 pm
Show all