Album Review: Jimmy Eat World - Integrity Blues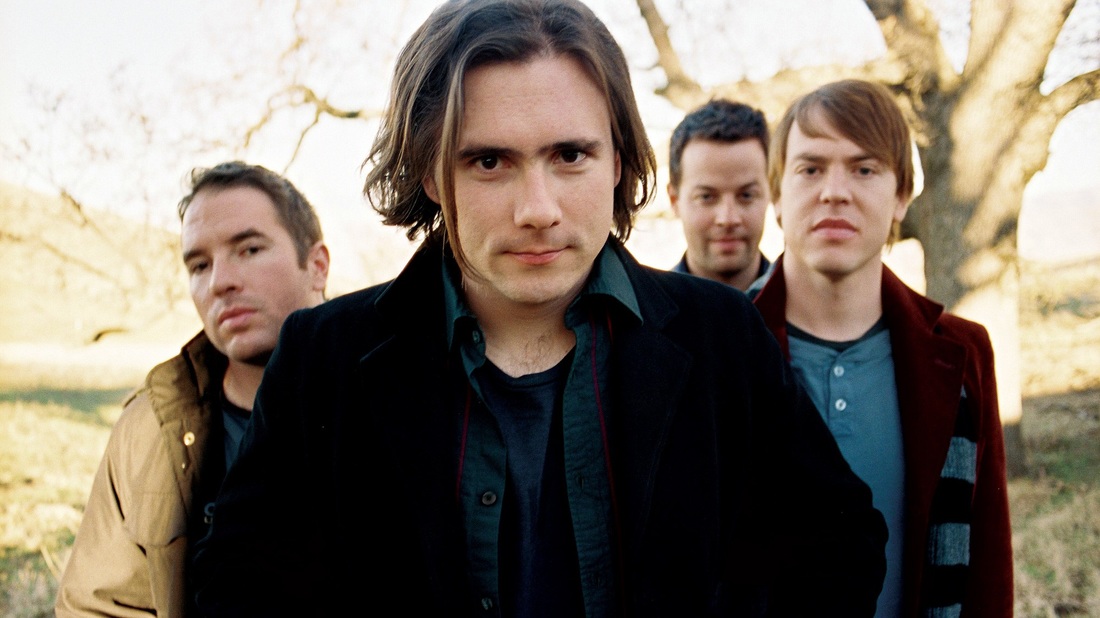 Put your keys in the ignition for Jimmy Eat World's new album,
Integrity Blues
. Jim Adkins, the lead vocals and guitar of this weathered american rock band, has gained a new appreciation for throwing caution to the wind. After taking a year off to refocus on life outside of the music industry, Adkins, Zach Lind (drums), Tom Linton (backing vocals and guitar), and Rick Burch (backing vocals and bass) once again got behind their instruments and paved a new road for themselves. Behind this piece is an encouragement to all listeners that they should just drive because set destinations are boring.
If you've ever had the inclination to take a trip to nowhere with the windows down and achieve a refreshing of the mind, this is the album to do it to. Jimmy Eat World has long been known for their anthemic reminder that everything will be okay, but it seems like a matured approach to this ninth album is made to clarify that this is not the point. The song, "Sure and Certain", is a perfect example. There is no bulk to the lyrics, mostly just a repeating chorus with a beat that's easy to tap along to. It tells us, "Sure and certain, wander til we're old. Lost and lurking, wonder til we're cold". This might be a shock to those still humming to
The Middle
: it's not alright if we just keep doing what we're doing. Adkins wants to shake us awake and say something to the likes of "Stop living from one goal to the next, never straying or taking risks! You're missing everything around you!"
This is not a theme that simmers away, either. Adkins and the band definitely changed directions in their music, which is apparent in "Integrity Blues". Being the name of the album itself, it alludes to the idea of being yourself and living in the moment rather than basing your happiness on checking things off of your bucket list or life plan. This is no different in this title track, where the echoing raw sound makes you feel as though you're in the room with band as they play. Adkins sings, "It's all what you do when no one cares", a true definition of integrity to pair with the song's honest and somber sound. Maybe we should take their advice; it seems to be working for them.
While these two tracks are definitely staples of the album, other tracks are unique and worthy of notice as well. "Pass the Baby" is a sound unlike the rest of their album. Adkins eerily delivers lyrics to an almost menacing beat that seems to be leading to something more. And then it does, because after the singing ceases, the beat, courtesy of Zach Lind, leads to a hollow trailing of noise that suddenly manifests into a hard rock breakdown. This is a great transition into the next track, "Get Right", which delivers a rougher rock sound compared to all the soft tracks that make up the album. The lyrics are also much clearer to the message of the work, supplying lines such as "Disguised as patience, time gets wasted" and "I'm destination addicted". Both are warnings to the listeners who feel they are stuck on a broken record or waiting around for their life to happen.
Just when you're feeling down on yourself from all these scoldings of wasting time, the band picks you up with their next track, "You are Free". With a much lighter mood and more traditional setup of instruments, we are told "You are free as much as you can stand to be… and it's anything you want it to be". With this encouragement, anyone would feel like they could burst out their front door and take a hold of all the opportunities the world offers. "The End is Beautiful" continues this vibe as well.
Jimmy Eat World closes their album with a nearly seven minute track called "Pol Roger" including a feel-good guitar solo. This song sums up the album within its lyrics; Adkins is persuading you to accept risks and let go of your usual regimen, because there is no point to life if you don't. Although the song is fairly long, the chorus is spread out enough and the verses are diverse enough to keep it interesting. Not to mention, the last minute of the song is just the instruments and singing trailing off into the distance and leaving you behind: a good reminder that you better snap out of it before you miss the train.
​
It's been awhile since Jimmy Eat World practiced their music, but they did not lose their charm. In fact, they now possess a new side to them that makes them more mature and introspective. Not only does Adkins preach his new approach to life, he demonstrates that he is taking his own advice by the feel of this album. The lyrics are slightly more personal, the message is more sophisticated, and the style is starting to differ from previous music. In my opinion, we should take Adkins' advice. Roll down the windows, turn on the album, and pull out onto the main road without a destination.
Written by Brenna Nelson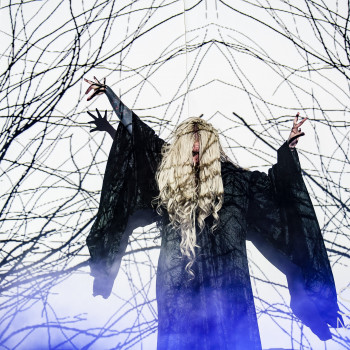 Glenn van den Bosch
26-10-2016 6 mins read
Related Musicians & singers
Núria Pedrós Peró

Writer

US$ 0,10 pm

Paige Bower

I am at college

US$ 0,07 pm

Natalie Ramos

Music-based Writer

US$ 0,08 pm

Catalina Soboredo

Future economist.

US$ 0,08 pm

Asya Kardzhaliyska

trainee optical consultant

US$ 0,06 pm
Show all