Album Review: Linkin Park - One More Light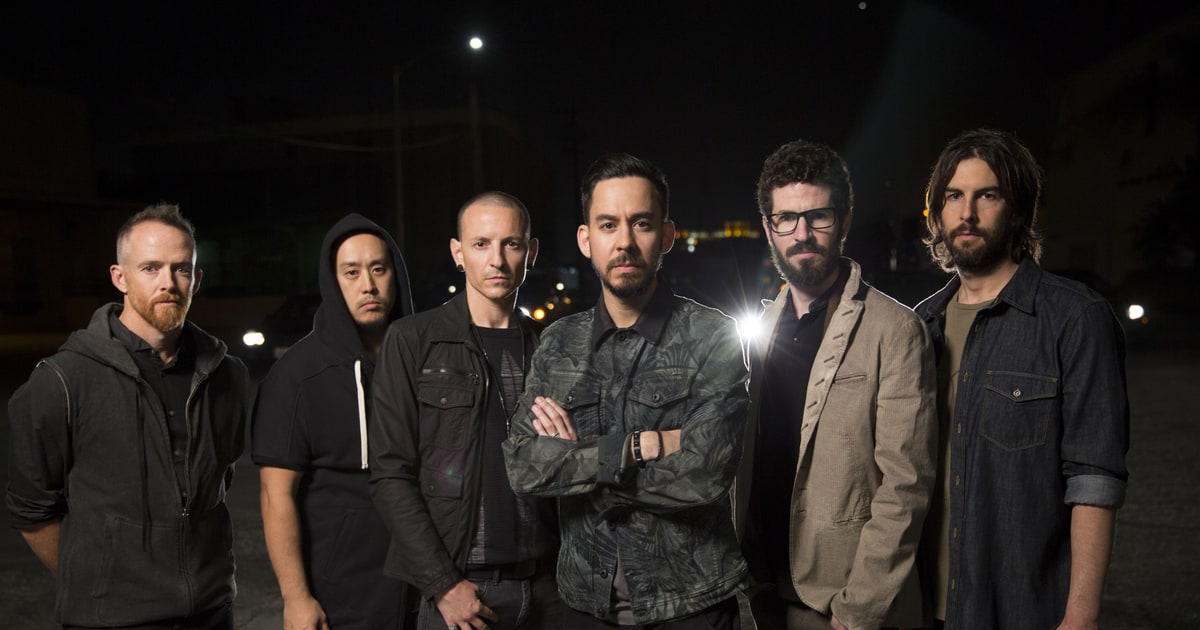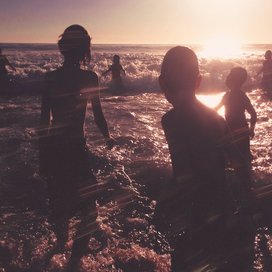 Linkin Park have switched things up a tad for their seventh studio album 'One More Light'. The new release follows up the 2014 record 'The Hunting Party' and the band spent a year and a half going in and out of the studio to create the record. The announcement of the album was followed by a ruthless press schedule that would take the band (or members thereof) all over the globe to talk about the record's lyrical content as well as the refreshing new sound. For 'One More Light', Linkin Park have left the nu-metal roots behind them and focussed on the more poppy sound that they've been doing well. They are still going strong now, with their career already spanning two decades. For this record, the producing has been done by Linkin Park's very own vocalist and multi-instrumentalist Mike Shinoda, who's known for the great diversity he brings to the table for Linkin Park.

Unfortunately, the album only has ten tracks, which is a bit on the short side if you ask me, especially considering most of the tracks end around the three minute mark, resulting into a full playtime of 'One More Light' of 35 minutes.

The album kicks off with 'Nobody Can Save Me', which sets a proper tone for the record 'One More Light'. Giving off an '80s vibe with the synthesizer, Linkin Park have succumbed to the rage, as Paramore and I See Stars for example have done too. It works well for 'Nobody Can Save Me' and 'One More Light' is off to a strong start.

'Nobody Can Save Me' is followed by the previously released 'Good Goodbye' featuring the likes of two additional rappers: Stormzy and Pusha T. With a total of four vocalists on this track, it was bound to be epic and nothing could've been less true. Mike Shinoda's raps, which are mostly absent on 'One More Light', get the chance to shine, as he raps the opening verse on the track. Chester Bennington's chorus is catchy as can be and Pusha T & Stormzy push the track to its limits, making it a very diverse, slightly different from the rest of the tracks on the album track. It's bound to be loved by a broad audience.

Linkin Park kicked off the new era with the release of 'Heavy' featuring Kiiara back in February. While shocking at first, 'Heavy' has been heavily played over the course of the following months and quickly rose to the top on Linkin Park's Spotify page as well, currently on 40 millions streams and counting. Linkin Park have never strayed away from guest appearances on their tracks, even when the genres don't line up. In this particular case, it was a risk well worth taking. Chester Bennington and Kiiara's vocals sound in harmony together and Kiiara's soothing female voice captures the emotion of the track brilliantly. 'Heavy' is a very anthemic and emotional track, especially lyrically. The theme throughout the track is about demons, while leaving a specific interpretation out, allowing the listeners to relate it to themselves.

Another track where Mike Shinoda can shine is followed: 'Sorry For Now'. This track carries a very EDM feel to it, as Shinoda sings about being absent most of the time, due to the demanding job of being part of Linkin Park. Chester Bennington jumps in for a verse, proving once again that the two vocalists are a dynamic duo that works in every musical style Linkin Park have gone through.

Taking a step back, title track 'One More Light' is a heartfelt track with very corny lyrics. While that would irritate in many cases, it doesn't become burdening one bit for 'One More Light', as it's so easy to drown in Chester Bennington soaring voice, forgetting anything and everything around you, just like Bennington did years ago on the track 'Shadow of the Day'. The resemblance between both tracks are limited to Bennington's vocals alone though, as 'One More Light' has a moody pop feel to it with that echoing beat and calming acoustic guitar backing up the vocals.

The album closes with 'Sharper Edges', which has an almost Twenty One Pilots feel to it. Acoustic guitar, an upbeat tempo and catchy as hell. Twenty One Pilots often have dark lyrics, as Linkin Park have also showcased throughout this record. However, they close the book on a slighty higher note, with cliché but true lyrics such as 'What doesn't kill us makes us stronger'.

Linkin Park have made a bold move on 'One More Light' and have displayed yet another side of themselves on this record. Heavy guitar solos and bitchin' riffs were traded in for dark-pop tunes filled with acoustic guitars, synthesizers and radio-friendly tracks. Lyrically, however, the heavy subject matters remain, as Chester Bennington fights his demons throughout the record, shining through the best on the single 'Heavy'. Nu-metal has no place on this record, but that's the beauty of Linkin Park, they do what they want, when they want it. Their 2014 record 'The Hunting Party' has a few of the band's heaviest tracks on their entire discography, showing that nothing says that Linkin Park's next album could not be nu-metal once again. For now, I highly suggest you listen to this record with a clear mind. Treat the record as if it were a debut from an epic new band and succumb to the delicately and heartfelt crafted dark-pop heaven that is 'One More Light'.
Glenn van den Bosch
19-05-2017 6 mins read
Related Musicians & singers
Natalie Ramos

Music-based Writer

US$ 0,08 pm

Paige Bower

I am at college

US$ 0,07 pm

Asya Kardzhaliyska

trainee optical consultant

US$ 0,06 pm

Núria Pedrós Peró

Writer

US$ 0,10 pm

Catalina Soboredo

Future economist.

US$ 0,08 pm
Show all