Album Review: Metallica - Hardwired...To Self Destruct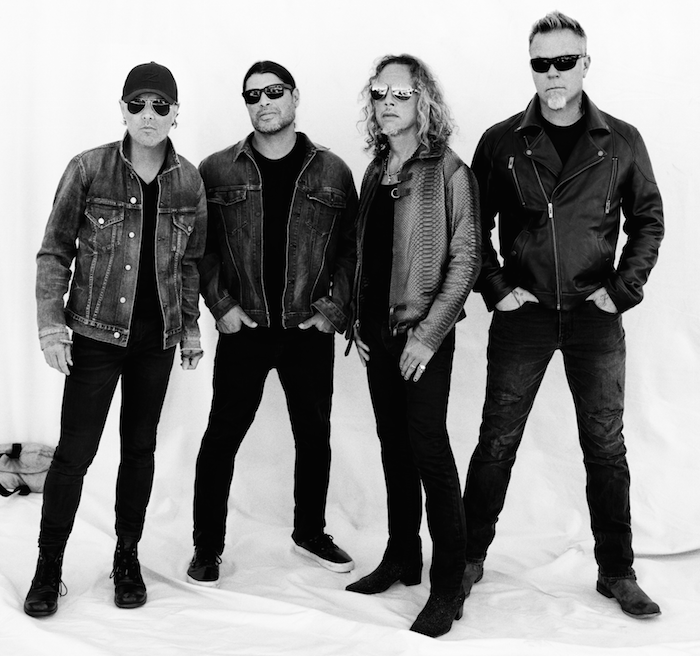 Metallica are back! With eight years since Death Magnetic, the kings of heavy metal have released their tenth studio album, called Hardwired..To Self Destruct.

The standard release of Hardwired..To Self Destruct is twelve songs strong, with the classic lineup of James Hetfield on vocals, Kirk Hammett on guitar and backing vocals, Robert Trujillo on bass and backing vocals, and Lars Ulrich on drums.

Metallica want us all to get excited about Hardwired..To Self Destruct and have shared videos in the lead-up to the album release on 18th November. Let's give the album the attention it deserves and go track-by-track to explore Metallica's latest offering, as well as the videos for each.

Hardwired
Hardwired is the perfect high-energy rock track to kick off a highly anticipated album and ties in the album name. It's fast on all fronts and is such a slick sound you'll feel like you've heard it before. Lyrically it talks about a fast-track of human self-destruction that they feel we're on. The pace and style of guitar and drums express that perfectly.


Atlas, Rise!
Lyrically this song refers to Atlas, the figure of Greek mythology, who was cursed to hold up the heavens upon his shoulders. The second track of the album, Atlas, Rise! comes out with some very cool timing. If you watch the video below you can see a lot of concentrated faces that seem to be talking about the beats behind the scenes of this song. I don't blame them! It's some of the most complex musical timing that I've ever heard in a rock song. It's cool to see these guys having a lot of fun with their music, 35 years on from their formation! I was glad to see that Lars was still smiling despite this time signature fairground, but the video ending was.. illuminating.


Now That We're Dead
This song has a lengthy intro, nice standard timing, and a classic rock sound. It's almost too 'straight' given the previous track! The lyrics, including "May it be" in each verse, gives it a feel of a prayer or a wish, such as inviting light if darkness comes, and faith when doubt arrives. It's a lighter sentiment despite the topic of death, because to me it talks about the afterlife in a way that seems to be a reassurance: "Return to ashes / shed this skin / Beyond the black, we rise again / We shall live forever".


Moth Into Flame
Moth Into Flame is commentary on fame in modern times which seems to be woven around drug use; implying that the experience of fame easily leads to self-destruction. To me this song had a feel of this experienced band, who (truly) have been-there and done-that, giving a message to newer bands in warning of what could happen. The pace of this track is fantastic, as is the guitar soloing. It's a musical reminder captured within a song that the music matters more than anything.



Dream No More
This song has such a sexy intro, with chords stepping down as well as a gradual building up courtesy of the drumming. The timing changes are fluid and Hetfield brings a sense of drama with the vocals. I love the moment of silence at 4:09, along with the guitars bracketing it. The song refers to Cthulhu, the fictional creature that turns those to stone who lay eyes upon it. It's an interesting choice of topics and one that has been poked at recently with the US presidential election, so this could be an (ambiguous) political statement by Metallica. Or not.


Halo On Fire
Halo On Fire is general lyrically, but I feel it has to do with an affair, or some other choice that's being craved which is just as detrimental, like an addiction. There is a sense of wanting but also wanting not to want ("Oh, Halo on fire / The midnight knows it well / Fast, is desire / Creates another hell"). It's a slower paced song with strong Metallica signature drums and guitar. Toward the ending there are some curious time changes along with a guitar solo and it feels like a waking up. The lyric of "Hello darkness, say goodbye" may indicate how that questionable choice is faced head-on, and farewelled. The video has a woman face a difficult challenge, be knocked down, seemingly repeatedly, before finally..? Well, you can see for yourself. It's a great metaphor.


Confusion
This song and also its video are a statement about post-war trauma or PTSD in war veterans: "Crossfire ricochets inside me / Trapped in a memory forever / My life / The war that never ends". It's an important topic to be discussed, rather than shamed or hidden, and it's great that Metallica have chosen to explore it in Confusion. Musically, this song starts out with strong, marching beats, before evolving into a wider sound with shifts of timing, making it sound like many smaller defined parts linked together, which suits the title and the altered sense of reality ("Pieces don't fit anymore / Please make it go away" as Hetfield says).


ManUNkind
ManUNkind starts with a soft and clean acoustic sound, before launching into stomping rock, and the teasing of a stretched time signature. This song is critical of human nature, harkening back to 'the original sin' in Christianity; Adam and Eve in the Garden of Eden. It challenges our choices, similarly to the theme of Halo On Fire, referring to darkness. Musically this feels challenging to listen to, and would take some focus to appreciate the uniqueness of its timing. Guitar and drums shine in this track.


Here Comes Revenge
This song has a comfortable classic Metallica sound and I could see it being a popular track for that reason. The message of the song (as well as the video for it) is dark, where a hunter becomes the hunted; Revenge in a nutshell. This is an interesting follow up song to ManUNkind as it continues the bible references, with lyrics mentioning Cain and Abel, the sons of Adam and Eve.


Am I Savage?
The intro of Am I Savage? reminds me of a swishing tail of a dragon. A dragon sitting still and observing, not (yet) flexing its power and not (yet) unleashing its fire. It's an apt metaphor for what Metallica are sharing; describing a darker past that lurks under the surface, that could be revealed at any moment, transforming them ("Am I savage? / Scratching at the door / Am I savage? / I don't recognize you anymore"). It's a question of identity, and of fearing who we may really be within. The bassline and guitars of this track are addictive, especially in the pre-chorus.


Murder One
Murder One is a tribute to Mötorhead frontman, Lemmy (Kilmister). The video is brilliantly done and really expresses Lemmy's story. Lyrically it cleverly brings in Mötorhead references, including the title, Murder One, which is what Lemmy had named one of his amplifiers. As a heavy and thrashing song, with an impressive guitar solo, it is a perfect tribute.

Spit Out The Bone
Spit Out The Bone begins with blast beats and relentless riffs. The sound is fitting for the song topic; machines taking over humanity. It's a topic that
Avenged Sevenfold touched on in The Stage album
, and one that may cross our minds as technology marches on, destination unknown. I fell in love with the drumming on this song, as well as the dirty bass. It's a great finish for the album.
Hardwired...To Self Destruct
is an amazing collection of tracks that Metallica have put together. With legendary rock expertise, their instruments and voices speak on issues of humanity, temptation and mortality. The tracks are heavy enough for fans of the classic rock style, and also suit being thrashed along to live at a show.
Deluxe versions of
Hardwired..
include special release tracks as well as live recordings, an impressive addition, along with the videos they've created (above), not to mention
special experiences they've offered fans with the album launch
. It's clear that Metallica are giving it everything they've got, and you'll definitely be left feeling satisfied and awed by the 35-year-strong journey that has led them to this point: Still rocking hard and having a damn good time of it.
Written by
Kel Burch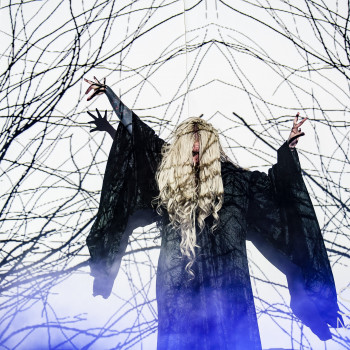 Glenn van den Bosch
19-11-2016 10 mins read
Related Musicians & singers
Núria Pedrós Peró

Writer

US$ 0,10 pm

Paige Bower

I am at college

US$ 0,07 pm

Natalie Ramos

Music-based Writer

US$ 0,08 pm

Catalina Soboredo

Future economist.

US$ 0,08 pm

Asya Kardzhaliyska

trainee optical consultant

US$ 0,06 pm
Show all