EP Review: nothing, nowhere. & Travis Barker - "BLOODLUST"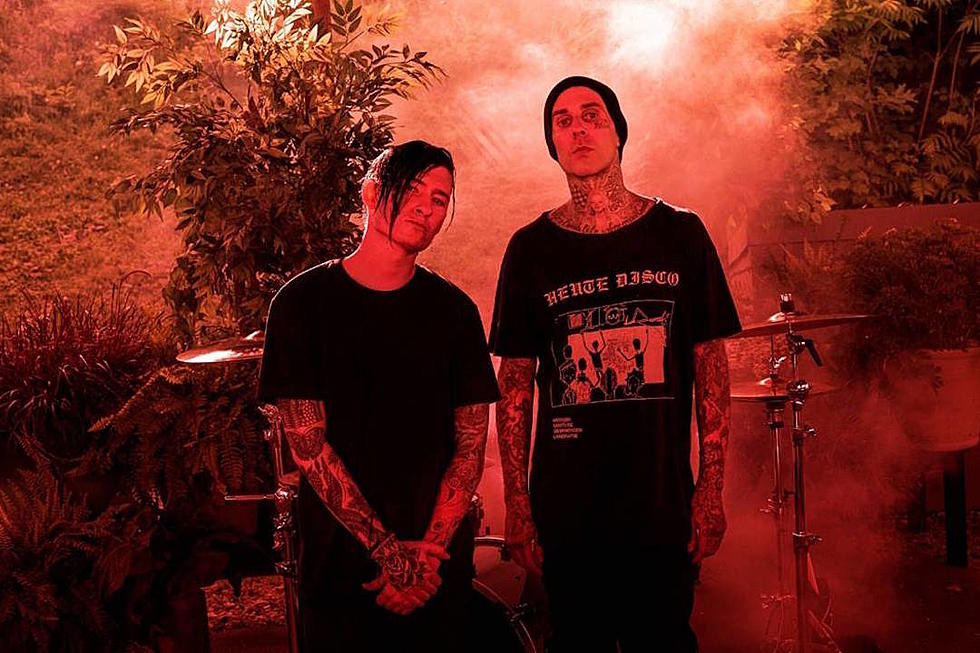 Massachusetts-born nothing, nowhere. has been one of my favourite music artists for around three years now. He has been releasing music under the name nothing, nowhere. since 2015. I've always found his music comforting and seeing him live last October was, quite possibly, the best day of my life. Seeing him live for my first ever concert was amazing; the vibe of the room, one community all gathered together in one place for one reason. For me, nothing can beat that feeling. Today, he released his long-awaited EP "BLOODLUST" with Travis Barker. Bloodlust literally means "an uncontrolled urge or desire for someone else, either love or hate-like", so the EP is very much about the fine line between love and hate.
"BLOODLUST", to me, is a happy medium between rock and alternative. Throughout all the songs, you have Travis' catchy drum beats, Joe's melodic voice and a calm beat. This EP mainly reflects on memories, love and past times, much like his older albums. All six songs have a different sort of focus, but they all fit into each other really well.
The first song to be released, and the first song on the EP is "DESTRUCTION". In this song, he talks about how things used to be easier when he was younger, particularly in verse 2, when he says "I just feel like it was better then" and "Now it's harder than it's ever been". To me, this song feels like a 'heavier' version of "Better" off his album "Ruiner" in 2018, in which he talks about his past.
Next up is "TRUE LOVE". I have to admit, when I first heard this song, I wasn't much of a fan. It quickly grew on me and became one of my favourite songs. The song talks about love, and how its "nothing but a war". In the chorus, Joe says "a crush, a kiss, a kill, it's all the same". This more a less says that the line between love and hate can be very thin at times.
"TORTURE" comes next. This song is about missing someone, who he doesn't name in the song. The song could be personal to some people, as he uses the word "your" throughout. In the chorus, he says "I'm in pieces, it's alright, I need this" which implies how he needs the person he's singing about, no matter how toxic they really are. The first lines of verse 2 are "I can't make this work anymore, I know, I know it hurts". This suggests how much he really needs the person he's singing about, and it hurts him.
The fourth song on the EP is "BEAUTIFUL LIFE". Ironically, the melody is really upbeat, yet he talks about how bad life can be. In the outro, Joe says how he's really hurting. The lines "every day it's getting harder, I wanna give up, start over". These lyrics show that he really misses the person, as it gets harder for him everyday, without the person he loves. Personally, I really like this song.
Now, we have my personal favourite off the EP. "BACK2YOU" is an incredible collaboration between Joe, Travis Barker, and even blackbear. I have been a fan of blackbear for a long time, so seeing him collaborate on this track was, in fact, a dream come true. On May 20th, he released a snippet of this song. This song is quite upbeat, and in my opinion, really fits in with "BEAUTIFUL LIFE". The song is about a toxic relationship with someone who only gives back pain and suffering. Throughout, a line that is repeated is "it all comes back to you", suggesting that you can't really get away from someone you loved.
Lastly, is "LIFE EATER". This song is quite emotional, as the calm beat is supported by some quite hard-hitting lyrics. The first line is "I needed substance, I needed something" which implies how he wanted to resort to bad things when the toxic person left. He says "just tell me you love me" which shows how he misses the person a lot, and wishes they were back. In the chorus, he says "is it too late for me, or is this all I'll ever be?". These lyrics show hw he's questioning himself. The song gets heavier just before the outro. This represents how he feels both sad and angry that the person he loves isn't there anymore.
Check out the EP, and let us know what your favourite song is!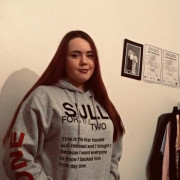 Danielle Collis
29-09-2019 4 mins read
Related Musicians & singers
Asya Kardzhaliyska

trainee optical consultant

US$ 0,05 pm

Catalina Soboredo

Future economist.

US$ 0,08 pm

Paige Bower

I am at college

US$ 0,05 pm

Natalie Ramos

Photographer/Writer

US$ 0,08 pm

Amy Stevens

Student

US$ 0,09 pm
Show all