Album Review: ONE OK ROCK - Ambitions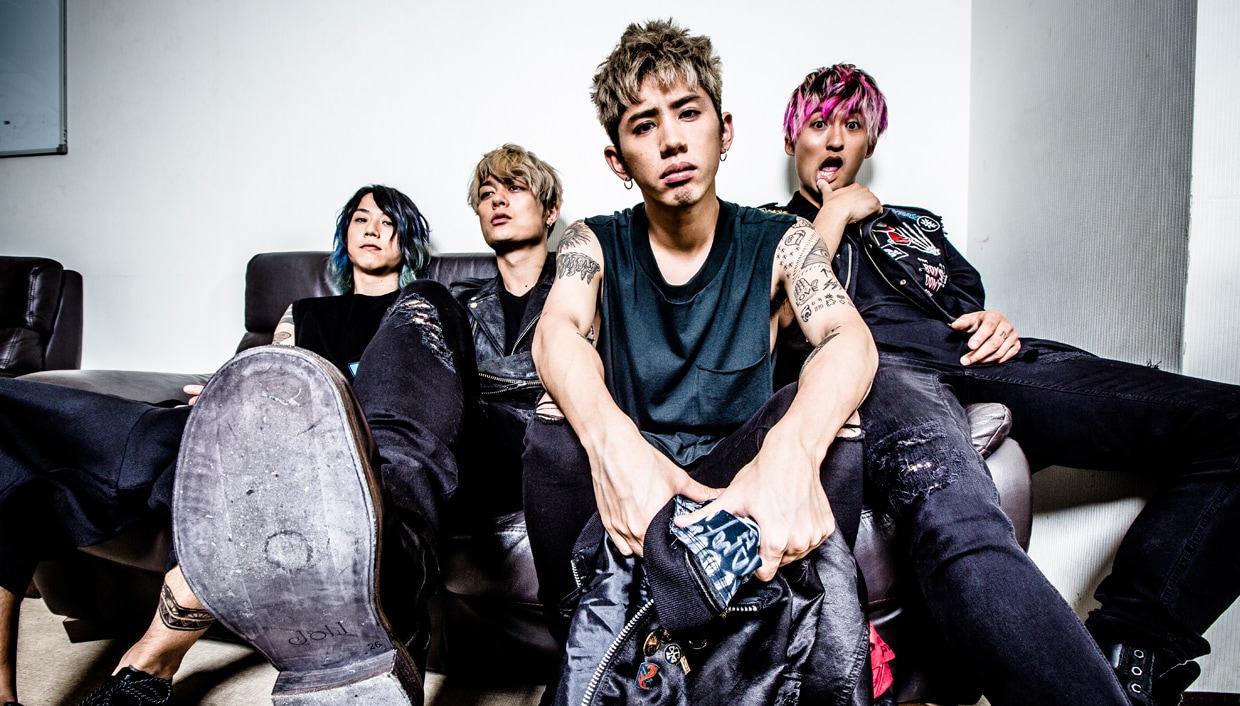 | | |
| --- | --- |
| --- | ONE OK ROCK appears to have taken the world by storm—something that appears to be pretty apt considering the title of their new album, 'Ambitions'. It'd be pretty hard to pin-point the exact moment when it started feeling as though the name ONE OK ROCK was everywhere—maybe it was when they released their last record in 2014 (35xxxv). As someone who has an intrinsically deep-rooted love for alternative music, I'm always on the look-out for new bands, and it seemed as though the universe was listening; as low and behold I first heard this band be mentioned in an issue of Kerrang! However, as someone who is again, not overty familiar with this band, I think it'll be an interesting experience to listen to 'Ambitions' as my first taste of what this band is all about. |
Before I begin to talk about this album, I'd like to point out that it's difficult to talk about something that you enjoy, without starting to repeat yourself like a broken record (pun intended), but this album was nothing short of fantastic.
​
The prominent vocals on the opening track, 'Bombs Away' automatically give the album a strong start—the drum heavy chorus has such a strong punk feel to it that it'll be sure to give any bands in the same genre a run for their money. The song is so enjoyable that it makes it a perfect choice to open up the album—it gives you enough of a taster to make you want to listen to the rest of it. The best thing about this song is that it's a hype song—just enough of all the right components to get you pumped, not only for the rest of the record but also for the rest of your day.

Following hot on the heels of 'Bombs Away' is 'Taking Off', the dramatic bass and drums here definitely remind me of something I'd hear at the end of a movie (which makes sense considering that the band have already reached this milestone with their song "Mighty Long Fall" being featured on the soundtrack of the sequel to Rurouni Kenshin).
'Jaded' (which features All Time Low's Alex Gaskarth) is another standout track. The fast drums throughout this song make me associate it with All Time Low (though it might also be because their frontman collaborated with them on this track). It carries the theme of the album seamlessly—believing in yourself and never being ashamed of being who you are—which, in my opinion, is a heart-warming message. Gaskarth's vocals fit beautifully into the song and the rhetorical questions in the chorus immediately makes you think about what the band are trying to say.
Though I enjoyed the first few songs, it wasn't until I heard 'Hard to Love' that I fell in love with the album—with an acoustic guitar (which is hands down one of my favourite instruments to hear in a song) and the chance to breathe and relax after the energy of the previous songs—it's hard not to love this song. This song proves just how talented ONE OK ROCK truly is, with lyrics drenched in self-doubt and insecurities, it's without a doubt my favourite track on the record. It's a song for a rainy day and the relatable lyrics are perfect for anyone that isn't sure what they want to achieve or what they stand for—it's a truly inspiring message.
However, the more pop centred 'American Girls', though still enjoyable does not quite match up to the previous songs. It's by no means a bad addition to the album, but not one that I felt mashed well with the rest of the album collectively. The wonderful vocals and instruments that you'd come to expect with this band feel a little drowned out.
A minor setback that comes with having an album that is this extraordinary is narrowing down some of the best songs to discuss—when not only is there so much to talk about, I feel bad about skipping over some songs, because they all deserve attention. However, honourable mentions go to: 'I Was King' which features beautiful violin and a strong bass along with a longing of wanting to go back to how things used to be. 'Listen', which is a fantastic ballad like addition, making the album feel varied and fresh. And 'Bon Voyage', with aggressively non-aggressive bass—it's a track that you are meant to be excited about—or rather, a song worth getting excited about.
I can continue gushing praise about this album, but instead I'm going to give a verdict. It's an incredibly strong rock/punk album (I'm not sure what genre they'd fit into so I'm putting them in both), with strong lyrics, beautiful instrumentals and a wonderful message. An album that feels like an album—with the songs flowing from one to another with such ease that it makes the album an absolute joy to listen to. The dramatic feel to all of the songs make me feel as though we are a part of something bigger than just the bands or record—and that's a truly wonderful feeling.

All in all, it's an album that is so thoroughly enjoyable it becomes immediately obvious that ONE OK ROCK is going places—and who better to take them to new heights in their careers than Fueled by Ramen? It's a confident album—but by no means does it feel like the band plan on slowing down or settling—it's an album that feels strong—the band are more than aware of what they're good at, and with every song you can feel the amount of effort and time that was poured into making it the best that it could possibly be.
​
Written by
Asya Kardzhaliyska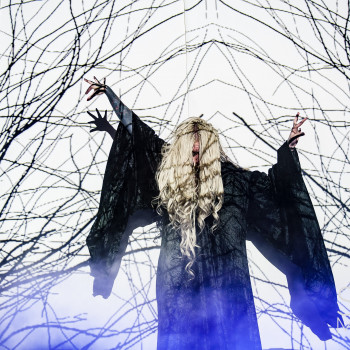 Glenn van den Bosch
14-01-2017 6 mins read
Related Musicians & singers
Natalie Ramos

Music-based Writer

€ 0,05 pm

Paige Bower

I am at college

€ 0,06 pm

Núria Pedrós Peró

Writer

€ 0,08 pm

Catalina Soboredo

Future economist.

€ 0,05 pm

Asya Kardzhaliyska

trainee optical consultant

€ 0,05 pm
Show all