Album Review: Starset - Vessels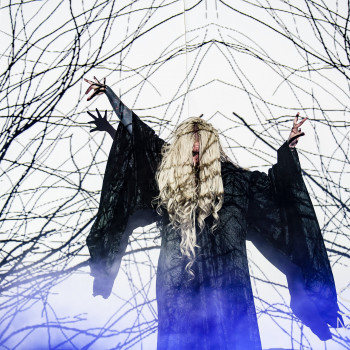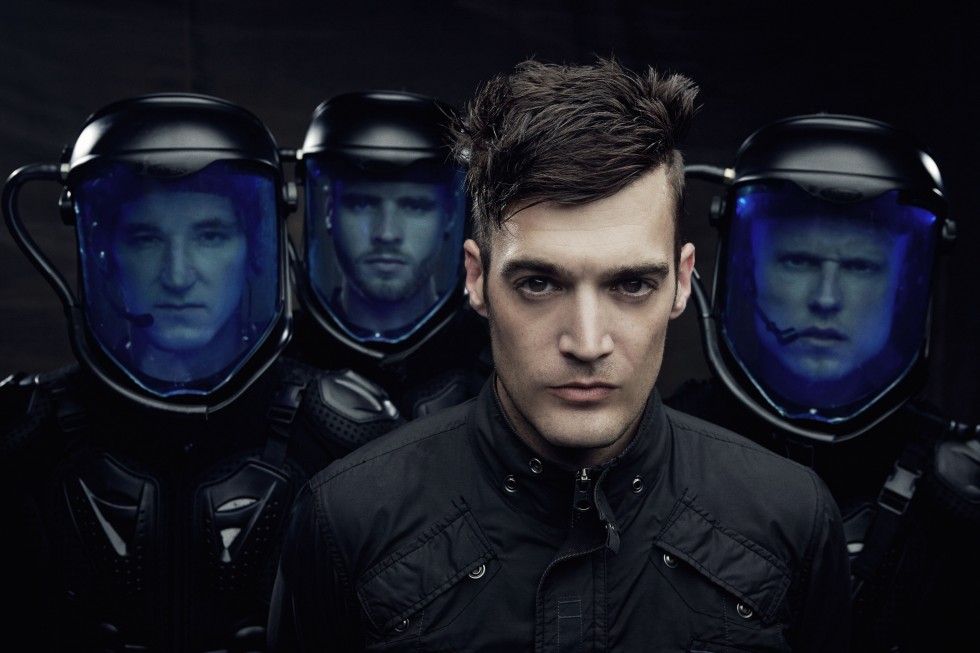 The shooting star that is Starset just passed through our atmosphere once again, delivering

Vessels

, their new album of 2017. Through the radio frequencies and eerie space sounds, we can enjoy a familiar yet matured set of tracks that Starset has perfected in their fire. For those who are new to their style, you have been introduced to them at a great time. Their alternative, hardcore, and electronic rock is strongly complimented by extraterrestrial and space expedition influenced sounds -- and it's pulled together better than ever on this album.
---
The album starts off with "The Order", a track that sets the mood for the rest, playing the part of the intro. Very low synthesized notes meld with higher ones and are brought to a crescendo by a loud pulsing while someone desperately tries to connect with a satellite in the background. While only a minute long, the track is captivating and ominous. "Satellite" follows right after, echoing the lyrics that were said in the background of the first track, "My satellite, are you here tonight, shine your light and set me free" with riveting upbeat instrumentals. A heavier track, "Frequency", then brings on deeper and fuller lyrics dealing with losing touch with someone and caps them off with growling vocals.
​
A much lighter song, "Die For You", then graces the album. An anthemic melody and sentimental lyrics make this track both relatable and easy on the ears. Ricochet is also light, using pulsing synthesized notes and percussion to create ricocheting sounds, but has a sadder tone. Starlight is more full of upbeat sounds but still beautiful sentimental lyrics, such as "I don't know what to say, but I'm going to want you till the stars evaporate, we're only here for just a moment in the light, one day it shines for us the next we're in the night". Lyrics like these show how romantic and passionate space can be, especially when set against a backdrop of its mystery and unique sounds.

The album take a turn to the faster, heavier side with "Into the Unknown" and "Gravity of You", leading into the very dramatic "Back To The Earth", which has to be the climax of the album. The song repeats the word "falling" as the music is at full throttle, making the listener truly feel as though they are falling from space. Both the music and the lyrics bring us back down to more earthly topics as well. In "Last to Fall", Bates sings, "the world is changing, but I'm still the same" and is followed by the repeated line "the last to fall" along strong and steady percussion and synths. "Bringing it Down" comes next with continued strength and heavier sounds. "Unbecoming" and "Monster" have similar paces and tones, being fairly quick and about falling apart.

"Telepathic" alternates between a tick-tock, hurrying kind of feel and a very melodic chorus. Towards the end, it drops off onto a very slow and soft trickling of light notes and violin-like synthesized notes. This light ending leads right into the song, "Everglow", to wrap up the album. Bates softly sings "Everglow, you'll never know, the beauty I see when you open your shadows" with a background of drums and pulsing synths. If it's possible, the song fades off into an even softer section, lulling you to relax until suddenly we're jolted into a nearly thirty second scream that feels great after all of that soft music. Dramatic synths and drumming then lead us to a cannon-like sound and then quiet. Light, yet still dramatic, music fades back in and then into a crescendo of adventure and mystery, ending the album with a few seconds of silence.

This long and dynamic album explores every aspect of space while using it to bring depth and passion to more earthly emotions and situations. Sounds we can only describe as other-worldly and unique to space expeditions are masterfully intertwined with guitars, drums, and vocals. Starset has improved with making the listener simultaneously feel something both physical, such as falling back to earth, and emotional, such as being cut off from loved ones. We'll have to see how they proceed from here the next time they come around to Earth.

Written by Brenna Nelson

Latest Articles
Show more
Instant contact with Musicians & singers
Music
I'm the ONE
who loves music!
Retail
I'm the ONE
who goes to every concert I can.
Writer, Music Lover
I'm the ONE
who loves My Chemical Romance, fiction, grammar, and being a friend.
marketing, writing
I'm the ONE
I'm the one who loves writing and reading.