Album Review: State Champs - Living Proof
After a three-year wait, State Champs have finally released their highly anticipated album, 'Living Proof'. The pop punk album became available worldwide on June 15th of this year after heavy anticipation and excitement. Fans have eagerly awaited the record since the band's previous 2015 release of 'Around the World and Back'.
'Living Proof' opens up with the fast-paced, drum-heavy track, 'Criminal'. I found this track to be a great introduction for the album, as it's filled with high energy vocals and sets the tone for the rest of the album. The track shows off Evan Ambrosio's skills behind a drum set, which are endlessly impressive, along with catchy guitar riffs from Tyler Szalkowski and Tony Diaz. Ryan Scott Graham's bass lines perfectly compliment the song, along with each following track. Derek DiScanio's vocals, as usual, are a controlled chaos that make the song impossible not to dance to.
Captivating guitar parts remain as a steady theme throughout the album, especially prevalent in songs like 'Lightning' and 'Something About You'. Personally, I think a guitar line can make or break a song, but Szalkowski and Diaz never fail to keep things unpredictable from one track to the next. Their lines keep the tracks upbeat and quick for a majority of the album, but slow down to leave a mellow tone in 'Time Machine'. Their versatility adds a depth to State Champs, giving each of their songs a unique vibe and element of surprise.
I fell in love with 'Mine is Gold', 'Dead and Gone', and 'The Fix Up' on my first listens, finding these songs to be especially unique to the rest. The relatable lyrics and tempo change in 'Mine is Gold' made the song my instant favorite from the album. DiScanio sings with such passionate and strong vocals in this track that I am especially fond of. 'Dead and Gone' is just one of those songs that roots itself in your head and never leaves. The lyrics and instrumentals are boundlessly catchy, and I love the energy of the song. Additionally, a sense of nostalgia rushed over me as I listened to 'The Fix Up', despite never having heard it before. I became enamored with it immediately and left it to loop repeatedly.
Overall, I think 'Living Proof' is a solid album and maybe even my favorite from State Champs so far. The record has been a long time coming but surely did not disappoint. It stays exciting and unpredictable from beginning to end. Each song is unique from the last, but they're similar enough to be comfortably tied into an album. I am extraordinarily pleased with the brilliance of 'Living Proof' and will be waiting with other State Champs fans for their next release.
You can stream 'Living Proof' via Spotify below.
​
Written by Grace Baedke
​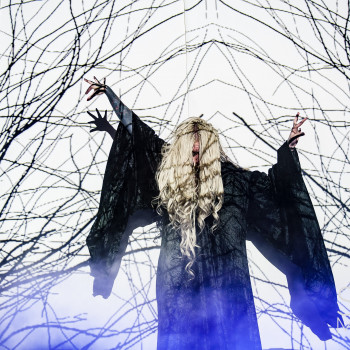 Glenn van den Bosch
26-07-2018 3 mins read
Related Musicians & singers
Natalie Ramos

Music-based Writer

€ 0,05 pm

Paige Bower

I am at college

€ 0,06 pm

Núria Pedrós Peró

Writer

€ 0,08 pm

Catalina Soboredo

Future economist.

€ 0,05 pm

Asya Kardzhaliyska

trainee optical consultant

€ 0,05 pm
Show all