Watch Waterparks' Awsten Knight Join All Time Low On Stage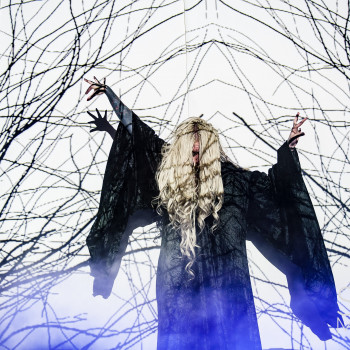 Slam Dunk Festival was last weekend, and a whole bunch of incredible things happened during this wonderful festival.
All Time Low made the best of their only remaining show of the year, and debut a brand new track during the festival:
READ MORE: All Time Low debut brand new track at Slam Dunk Festival
In addition, All Time Low also welcomed Waterparks frontman Awsten Knight on stage during their set. The band were playing their song "Break Your Little Heart" when Awsten Knight joined to help out on the vocals for the song.
Check out a video that a fan shot during the wonderful live collaboration and let us know if you were at Slam Dunk Festival last weekend.
my actual wig flying when @awsten came out with @AllTimeLow 🥺 pic.twitter.com/8bdqfYbDJj

— rachel (@1994CLUELESS) May 25, 2019