American Horror Story To Have Another Season About "Coven"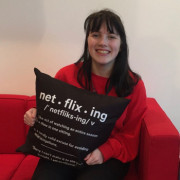 When Ryan Murphy said in 2016 that he wanted to do another season about "Coven", most "American Horror Story" fans got super excited to see the witches again.
Eventually this became the eighth season "Apocalypse", which was actually a crossover between "Murder House" and "Coven".
But was this the season that Murphy was talking about?
He has recently revealed to Entertainment Tonight, that the witches will be back!
Check out the interview below and let us know if you are excited for another season with the Coven!
Surprise, b*tch! The coven survived #AHSApocalypse, and @MrRPMurphy confirms our faves will be back for another season! Bring back our girls, @MsSarahPaulson and @RobertsEmma. 😭 pic.twitter.com/4LTTJ96au9

— Entertainment Tonight (@etnow) December 5, 2018