"Annabelle Comes Home" Releases New Trailer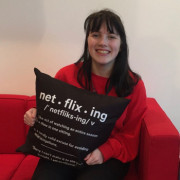 The third installment of "Annabelle", which is the spin-off of "The Conjuring" has released a new trailer.
The movie announced its name, "Annabelle Comes Home" and released the first trailer a month ago and now, with this new trailer, we see a whole new side of it.
The newest addition to The Conjuring universe is hitting the theaters on the 28th of June.
Check out the new trailer below and let us know what you think by rating this article below or by commenting on our social media.