As It Is Talk Song Writing, Japanese Fans, Traveling And Playing Live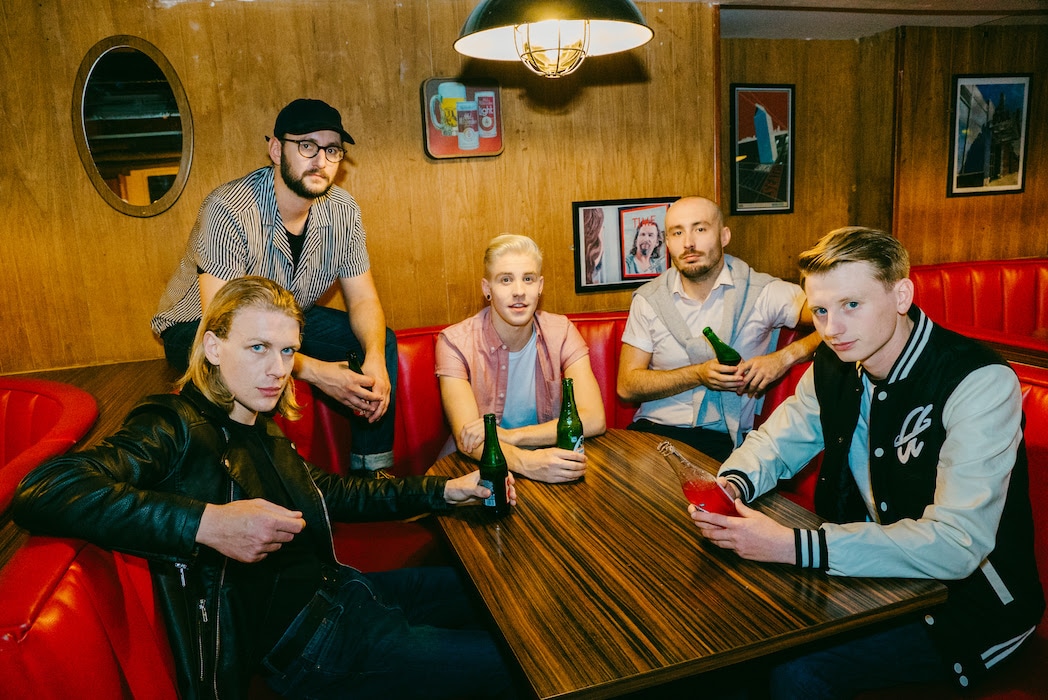 As It Is are kicking off a major tour across North America later this month, following the release of their stunning second album, 'okay.' It seems like the perfect occasion to have a chat with them, to talk about what they do and what drives them. So when we recently had the chance to talk to their rhythm guitarist, Benjamin Biss, we armed ourselves with an array of questions. The conversation went from their growth from their debut 'Never Happy, Ever After' to the latest release, 'okay.' They also told us something about their plans for the coming year and what makes a show memorable for them.
​Read the whole chat here!
Did you feel a lot of pressure to write an album that would be as well received as 'Never Happy, Ever After?'
​There was definitely more
pressure
this time around. With your first record there are no expectations, but this time we had people we didn't want to disappoint, including ourselves! We always want to outdo ourselves with each release and I hope people think we 
did
 that.
How important was it to pick up the themes of the previous album and carry them forward?
'Never
Happy'
was a very introverted 
album
, it focused very much with our internal struggles and thoughts. 'okay.' was definitely more honest and dealt more with all the external issues that affect our mental health; our families, relationships and losses. Every lyric was a 
lot
more raw on this record and we really had to dig deep and share a 
lot
 of things we'd kept hidden with each other. 
Do you prefer playing festivals or headline shows?
I love
them
 both for different reasons. I love the intimacy of our 
headline
shows
 and seeing the pure passion for our band but damn I love having all the space on a festival stage to move around on! Maybe one day we'll play massive 
headline
shows
 and then I get the best of both worlds!
Did the writing/recording process for 'okay.' differ a lot from your first album?
We wrote it in the same house we wrote '
Never
Happy'
in, but this time we threw away the rule book and didn't allow ourselves to get bogged down with 'what As It Is sounds like'. We weren't afraid to try stranger and darker things. The recording process was super different for us. With '
Never
Happy',
the demos were basically the same as the end products structurally, lyrically and musically. With 'okay.' we made a 
lot
 of changes in the studio and even wrote songs from scratch with our producer, which was a brand new experience that we really enjoyed.
You guys do a lot of touring; what's been the biggest culture shock for you?
I love how different Japan is to anywhere else in the world. It's the only place I've 
ever
been where fans form an orderly line to meet
you
and shake your hand. Patty (Walters, lead singer) and I find it a little difficult to eat which can be a shock but we're used to it by now!
Leading on from that, where is your favourite place to play? (so like hometown shows or somewhere entirely new?)
We are not a hometown band, we very rarely play in Brighton because it's normally pretty disappointing! We haven't done it in a while though. Glasgow is always great to us and always look 
forward
 to that show on a tour. New Jersey is always a great show too!
Did you think the reaction for 'okay.' would be as overwhelmingly positive as it has been?
I
never
like to get my expectations
up
too high because then
you
set yourself
up
for disappointment but seriously, the response from everyone was overwhelming.  When 
you
 work on a record for almost a whole year,
you
always hope it wasn't a waste and that people appreciate it as much as we
do
. I barely read a negative thing about the record, it seemed like even the people that didn't get '
Never
Happy'
managed to get on
board with 'okay.'!
How important is it for you for fans to be able to relate to your work?
I love seeing our songs connect with people and
them
finding bits of themselves in our songs but primarily it is more 
important
 for us to be as honest as we can about ourselves first. If fans relate then that's awesome, we love being able to talk to fans, hear their stories and relate back to
them
as 
well
. 
When it comes to composing a song, what comes first: the lyrics or the melody?
Normally the music comes first, we almost always have a song done and lyrics and vocal melody will be the last thing to be written. It can be a frustrating process because lyrics and melody shape the song so much and for that to happen at the end can basically rewrite the song.
W
hat are you most looking forward to in the coming year? Shows, tours etc
. or anything non-music related?
I'm really looking
forward
 to our first North American 
headline
 tour. We're taking out our friends in ROAM and we know from experience it's going to be an absolute blast. It's probably going to be a highlight of the year. We have a bunch of exciting things for Europe we haven't announced yet that are going to be awesome!
Were there a lot of creative differences when writing the new album? If so, how were they resolved? 
There weren't quite as many this time around because we banned the phrase 'this doesn't sound like As It Is'. We still disagreed but we always come to a solution that all five of us are
happy
with. It's good in a way as it means
you
really try every option, better or worse, for a song to get to the end result. 
What do you do when you have time off?
I spend time with my wife and become a bit of a stay at home husband. I just enjoy relaxing and savouring time in one place!
Which bands would you say have been your biggest influence?
For me personally Frank Turner has been my biggest influence in terms of work ethic but in terms of musicality Taking Back Sunday made me want to be in a band and are the reason I'm here doing what I 
do
.
What are the best and worst things about touring?
The best part of tour for me is always the show, hands down. That's why I 
do
this. Spending five hours in the van a day can be pretty tough on our mental state but like I said,
playing
a
sick show makes it all worth it.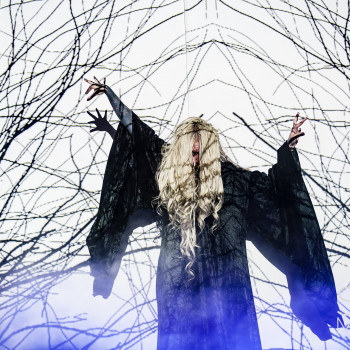 Glenn van den Bosch
02-04-2017 10 mins read
Related Musicians & singers
Paige Bower

I am at college

US$ 0,07 pm

Natalie Ramos

Music-based Writer

US$ 0,08 pm

Rosa Todd

Student

US$ 0,07 pm

Amy Stevens

Student

US$ 0,11 pm

Melanie Gomez

Music Journalist /

US$ 0,33 pm
Show all