Asking Alexandria "Here I Am" Video Review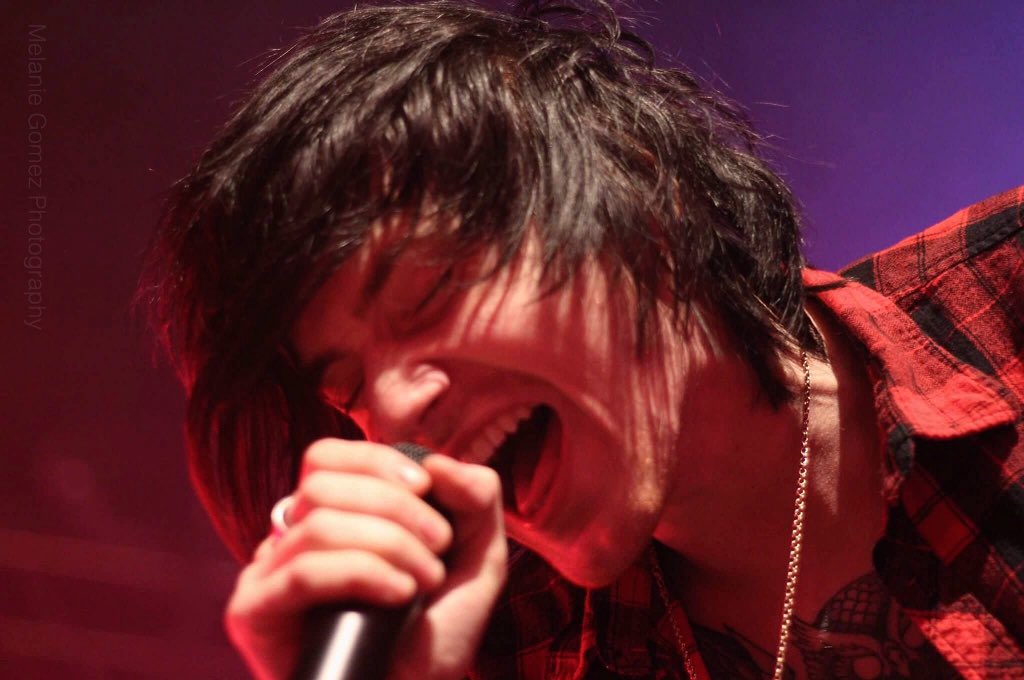 "In a world tainted by hate and negativity, stand out, shine bright and always be proud of who you are." – Ben Bruce
Those are the first words that come up upon the screen when watching Asking Alexandria's video for "Here I Am" off of their fourth album,
The Black
. Just like their album cover, the video features a young girl along with a tall dark cloaked figure wearing a skull mask, as well as the band being shown performing the influential song in a field, just like the art inside of
The Black
.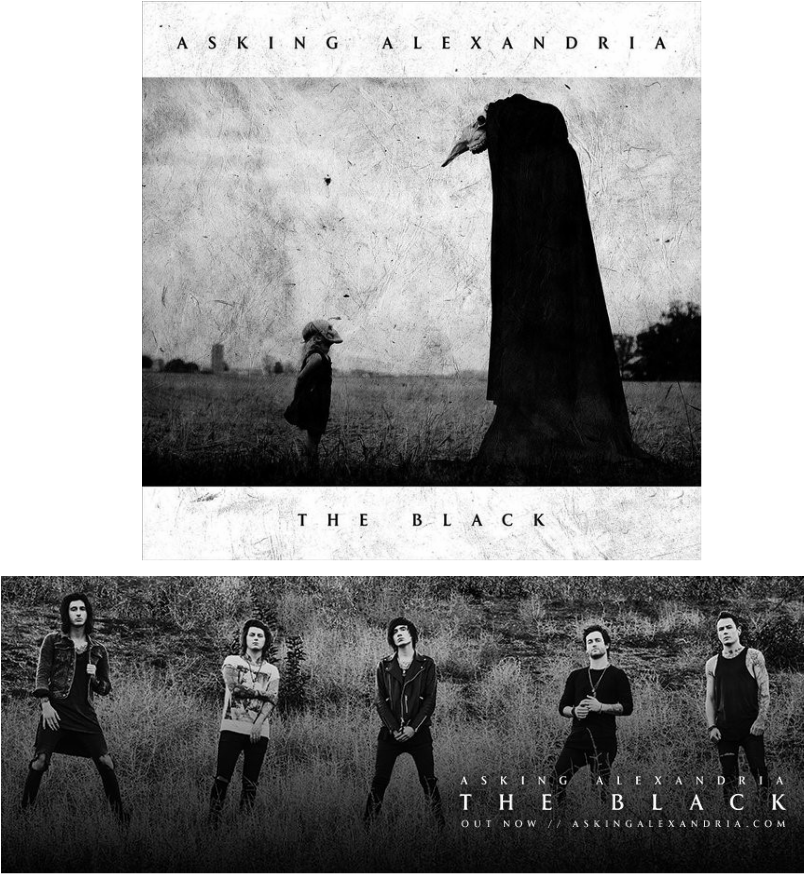 ​​
​
​Throughout the video the young girl is running away from the figure in a forest, shown in black and white for these specific scenes unlike the colored scenes for the band's parts. Towards the end of the video, the young girl wanders into a cave and puts on her own skull mask that's lying before her (shown in color like the other parts of the video.)
After watching the video, Ben's message in the beginning of the video shines through clearly. In the end, the young girl didn't let something "different" or "scary" get in her way of being unique. She decided to be like the dark figure rather than be ordinary.
In the chorus the lyrics are, "Here I am / This is all of me / I'm not hiding / I'm standing tall for all to see / Here I am." Within those lyrics is the clear message expressing that one should be themselves no matter who they're in front of.
In an interview with Sumerian Records, Denis Stoff and Ben Bruce explained the meaning behind the song. Ben said, "Here I Am" was one of the first songs I think I turned to Denis. Like, he was still in the Ukraine and I was in New Jersey. And that song's literally, you know, just 'fuck it' like," with Denis adding and pointing to himself, "here I am."
Ben continued saying, "And we're not shy behind anything, like 'here I am, this is me, I'm fucking screaming at the top of my lungs, I'm not trying to hide behind a false ideology: this is who I am, this is what I've been through,' and it kind of encompasses this whole record- it's a very honest, open record, and it's like you can see what we've been through releasing this record, and that's what this song's about, and it's kinda like 'I'm here, my hands are up, I'm not hiding anything, I'm not fucking wearing any clothes, I'm fucking fully naked, this is me.' There's no twists, there's no nothing: what you see is what you get, and what we're telling you is the truth, as naked and as raw, and as natural, and as everything as it gets."
"Here I Am" is such a straight forward, yet creative video, because there can be many views on what the girl accomplished in the end. But it's the message behind the video that makes it such a powerful duo to a sensational song.
Written by Melanie Gomez
Check out the video for "Here I Am" below!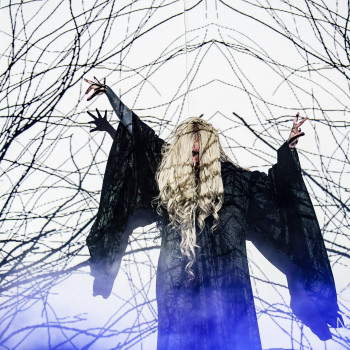 Glenn van den Bosch
25-05-2016 4 mins read
Related Musicians & singers
Glenn van den Bosch

Photographer writer

US$ 0,30 pm

Rosa Todd

Student

US$ 0,07 pm

Amy Stevens

Student

US$ 0,11 pm

Núria Pedrós Peró

Writer

US$ 0,10 pm

Paige Bower

I am at college

US$ 0,07 pm
Show all