Atlantic Records VS Reddit Over 'Heathens' Leak: The Full Story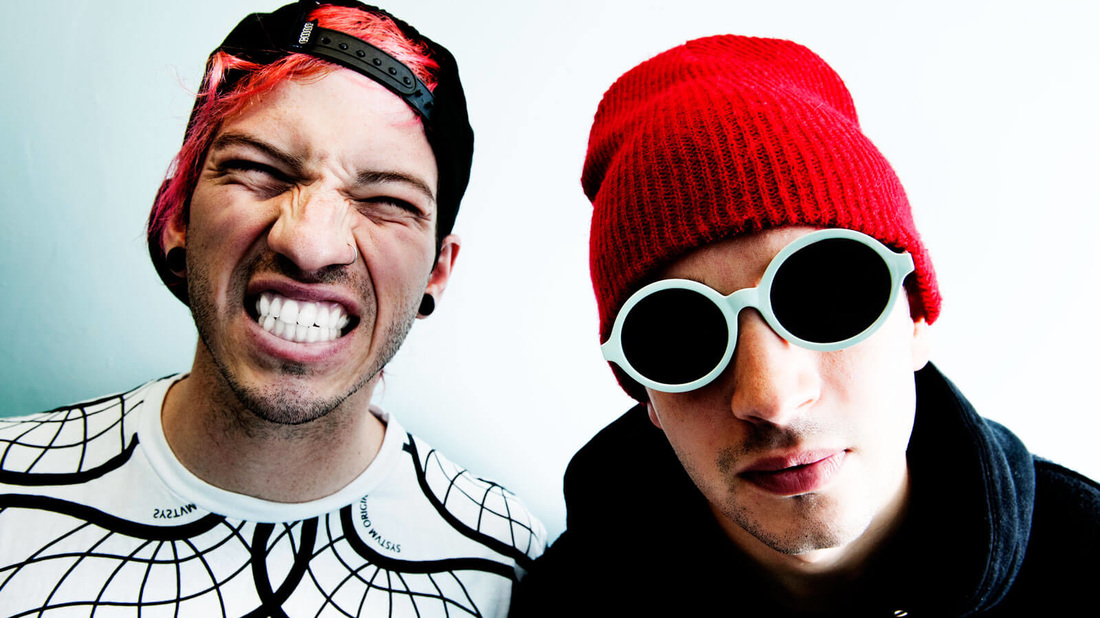 As it's been quite a while since the whole 'Heathens' lawsuit started and we've given several updates, it could be that you're a bit confused about what exactly is going on and why.
So here's the entire story from begin to end, here we go!

A week before 'Heathens' was supposed to release through Atlantic Records, the song was posted on Dropfile.
From Dropfile it was posted onto Reddit on which it went viral pretty quick.
Within the blink of an eye, the track started surfacing on thousands of Tumblr users' account aswell as several profiles on Reddit.
You know as well as we do, that once a genie is out of the bottle, there's no getting him back in.

Eventhough the track did very well after the official release on legit outlets such as Apple Music and Spotify, aswell as the music video being watched over 178 million times, Atlantic Records feels they lost money over the fact that it was leaked a week before the planned release.
Therefore, they've tried to force Reddit to give up the IP address from the person who first posted the song on Reddit.

There were only a few people in the world who were in possesion of this file, which were Twenty One Pilots' manager, several high ranked employees at Atlantic Records aswell as Twenty One Pilots' own label Fueled By Ramen.
Meaning that no matter what, whoever leaked it was someone close to the band, if not one of the bandmembers itself.

A few days went by and finally Atlantic Recorcs received an answer from Reddit that they were not going to give up the IP address from the user who first uploaded the 'Heathens' file onto their website.
They did however say that whoever posted it on Reddit got the file from a website called Dropfile.
So whoever leaked it, must've posted it there first.
If they wanted to make sure to catch the leaker, they should redirect their question for the IP address to Dropfile and ask them who uploaded the 'Heathens' file onto Dropfile.

A few days ago, it became public knowledge that Atlantic Records were done pursueing Reddit for the IP address as they've come to an agreement and will no longer need the court case that was planned for August 12th.

Atlantic Records' lawyer send this in form of a letter to the judge in charge.
In the letter, the lawyer declares that they've found enough evidence to find out who leaked 'Heathens' in the first place, making it unnecesary for the court case to happen.

The letter can be viewed below: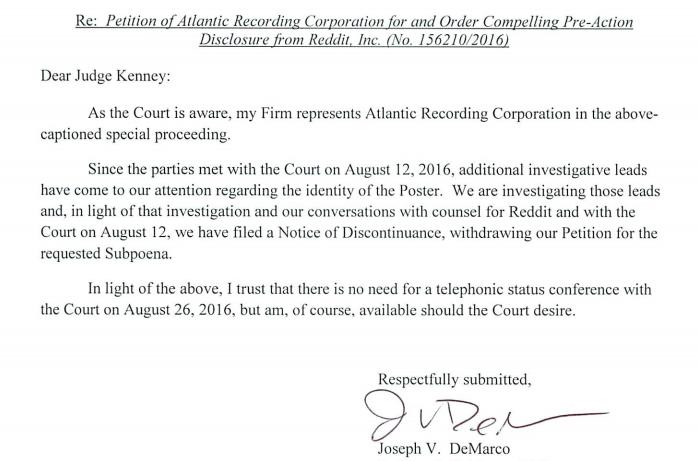 We hope this all made sense for you guys and if not, just enjoy the 'Heathens' music video below.
(If it did make sense, you can still jam the track below.)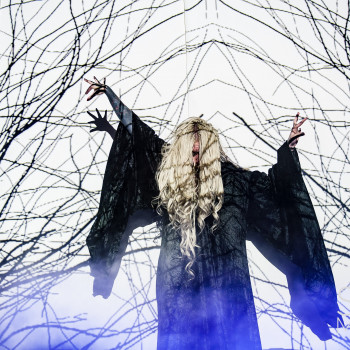 Glenn van den Bosch
05-09-2016 3 mins read
Related Musicians & singers
Núria Pedrós Peró

Writer

€ 0,09 pm

Paige Bower

I am at college

€ 0,06 pm

Melanie Gomez

Music Journalist /

€ 0,30 pm

Gael A

School

€ 0,08 pm

Bailey Dupuis

Writer

€ 0,08 pm
Show all