Billie Joe Armstrong Reveals Own Favourite Green Day Song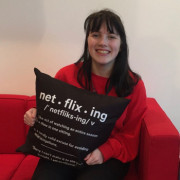 At the live KROQ event in Los Angeles, Green Day made an appearance and did a performance.
Right after, they were interviewed live on the air, where the band was asked what their personal favourite Green Day track is.
Mike Dirnt compared it to choosing his favourite kid but Billie Joe Armstrong immediately said that "Jesus Of Suburbia" is his favourite.
Would you have guessed that? Let us know what your own favourite Green Day track is!