"Black Mirror" Releases Trailer For Season 5, Announces Release Date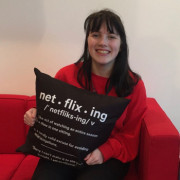 After making us all excited by releasing their first movie last year, "Black Mirror" has now also finally released the trailer for their fifth season.
They have also revealed when it is coming on Netflix: the 5th of June.
Last year, rumours surfaced that Miley Cyrus would be playing a role in the new season, and with this trailer that is definitely confirmed!
Check out the trailer below and let us know what you think on social media or by rating this article below!