Black Orchid Empire Interview: Talking Symbology, Sound & Synchronicity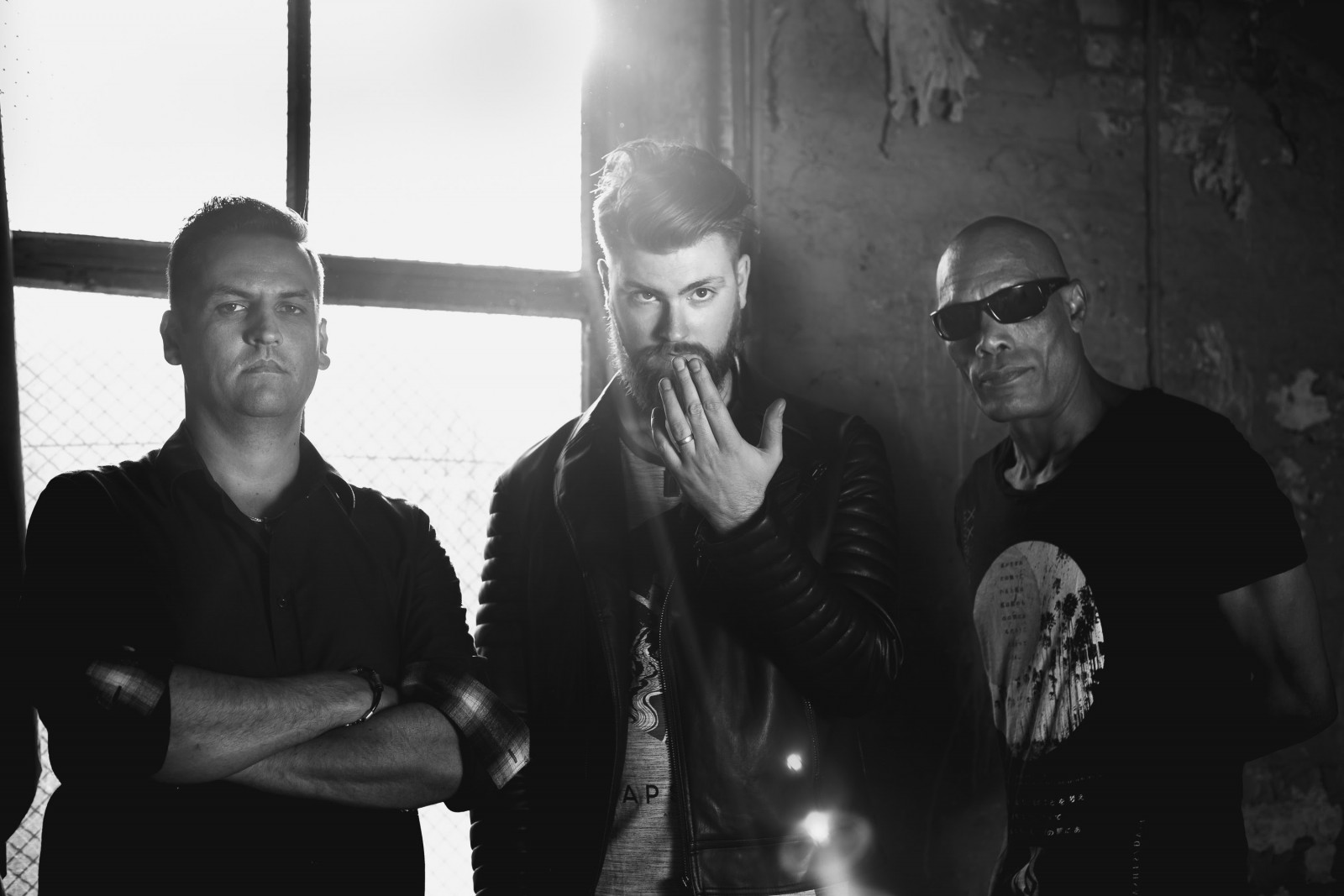 Black Orchid Empire are a British rock trio with an amazing polished sound. With a new album, Archetype, released on 11th November, we had to know more about the band and threw a whole bunch of questions at them for answering. They obliged us with some really cool answers.
Hi Paul, Dave and Billy! It's nice to 'meet' you.



How did Black Orchid Empire come to be? Were any of you playing music before forming this band? And have you always been a three piece?
Actually we were all in the same band! We played in Cape Fear with guitarist Miki Yasaka - it was great, we toured with some big bands, played the Roundhouse with Feeder, but when he decided to leave we could never find the right fit for a replacement. We ended up jamming and organically growing new material, and we realised we had become a new band. That's when we ended Cape Fear and started Black Orchid Empire. It seemed really natural.
We've toyed with the idea of adding another player into the mix - our recorded stuff has quite a few layers and we never use backing tracks live so it would make sense to find someone who could do additional guitars and synths etc - but it's never been something we've done seriously yet. To be honest, the three of us have a synchronicity that just works - it would be very challenging to change that balance. Not ruling it out in the future though.
Who are your musical influences? I heard hints of Queens Of The Stone Age in "God Is Awake", before later reading on your website that your sound "resonates with fans of QOTSA". :) I think it's the harmonies or a vocal tone as well as kick ass rock.
Yeah we all love QOTSA - Billy played with them when he was in Queen Adreena actually. Josh is a big influence on me in terms of riffs and vocals certainly. Deftones are a huge band for us, as are some of the more techy guys like Periphery and Meshuggah, although that comes through less in BOE I guess. What IS a big part of our sound is the freedom to play with unusual time signatures and arrangements. Some of our songs are pretty straight up and down, but a lot are actually really complex. Songs like Come In and Speed Of Sound have a lot going on if you break them down, although we always try to keep things accessible. We try to be complex whilst sounding simple. Actually I've just fallen in love with the debut Black Peaks album - they do loads of really interesting things with timings etc and still have monster melodies. Great band - it'd be so cool to tour with them some time.
What are the origins of the triangle symbol band logo? Is it simply because there are three of you, or is there more to it?
You know what, since we started the band we've been really taken with the power of three forces (whether it's people, ideas, instruments etc) that work together and hold each other up to create something. You either all agree or there is a simple majority, yet no-one is redundant. The triangle is such a strong, simple, pure shape. I just decided to draw one on my hand once with a black marker when we played the Emergenza final in London. We won, and it became a little lucky charm for the band. It was an obvious choice for a logo from then on.
I had a listen to you guys playing "Mountain" live and I was impressed at your live sound being so strong. You guys are on tour at the moment in the UK. What's your favourite part of touring?
We love touring so much. The best bit is getting to meet all the people up and down the country who are passionate about the same stuff as us, and just want to have a beer and rock the fuck out. It's awesome. We've always tried to recreate our songs live in a way that suits the environment rather than being a slave to the recording. An album is a movie, a live show is theatre. That's one of the ways we manage to get all the power across with only three of us. Plus we LOVE playing, so you're seeing us in our most natural habitat.
Your video for "This City" is amazing. Are you anime fans?
Yeah! How cool is that?! We all love anime - I'm a particular fan of Ghost in The Shell, Akira, Gundam and the Ghibli stuff. I read a lot of Manga when I get the chance too - it's often so different to the movies. Doing that video and seeing it come together was a dream come true - those guys at Ramjam did in insane job. We just sat there laughing like school kids every time we got an update, it was amazing.
You guys have an amazing sound. It's so smooth that you make it sound easy, it feels like you've been around for years, and every song packs a punch as well as showcases how well you work together. Do you find an element of frustration in getting the word out that you exist, given that musically you're so 'ready'?
Thank you very much - it means a lot to hear people say that. I guess in terms of how long it takes to build a fanbase and get heard then yeah, it's tough. There's so much noise to cut through these days, you have to have something truly special AND all the luck to get it out there. We've been fortunate enough to have our own studio and label to help provide an infrastructure for the band, but it's still really hard work. To see people starting to get it now is so satisfying though. We just make tunes we want to listen too - it's really cool that other people like it too.
Archetype is amazing. I love that it has songs like Melancholia alongside Riff of Death (both great songs). You're under the genre of rock. Do you see that as a restriction or feel that you've got a large musical playground to create within?
Thanks! Genres are becoming so fragmented and outrageously specific that actually just calling it rock is quite flexible really - but you could easily listen to two different songs on the record and come up with two totally different genres. All I know is we're not metal but we love metal, we're not pop but we love melody, and we love rock music but a lot of people think of 'Rock' as being classic bands like Guns and Roses or Whitesnake or something - and that ain't us either. It seems like most people describe music in terms of what it reminds them of, so that usually works. The boys in Glass City who supported us the other day told me "you guys sound just like the new Thrice record!" and I was like - "I haven't heard that yet!" It's weird what connects with people.
Care to share with us what drove the creation of (at least some) of the tracks on Archetype?
Melancholia is obviously inspired by the Lars Von Triers movie of the same name. It's so dark and so beautiful. I kinda wrote the lyric it in a way that some people might think it's a tragic love song or something, but to me it's just imagining the way you feel looking up at that giant apocalypse-in-waiting in the sky. Brutal. This never normally happens, but I actually wrote that whole song in my head on a flight. I think I was humming to myself, people probably thought I was mad. As soon as I got home I ran up to my studio and recorded a demo. That's the vocal that ended up on the album.
There are so many cool songs. Mountain is such an impressive epic. I am writing this while Medicine is playing. Love it! Do you have your favourites off Archetype?
Love both those (Mountain was actually the first thing we wrote for BOE) but my pick to listen to is actually Speed of Sound - although we rarely play it live. Come In always gets me going to play live, that's a lot of fun.
Tell me more about Rabbit in a Snowstorm??
Hah - well we wanted the album to flow as a whole, not just be a collection of songs. That meant with the order we selected it needed a way of segueing from Melancholia which is acoustic and low key into Riches and Rags which has this big drum intro. We wrote it specifically for that purpose, just to take you on the journey from one sonic world to another. I guess people might not like it, or not think it serves a purpose, but it does - only as a segue, not as a standalone track. The name came from a painting in the Daredevil TV series that the character Wilson Fisk admires. It's just pure white.

What do you do when you're not playing music?
We are doing music a hell of a lot of the time, as we also run The Record Label and our recording studio as a commercial enterprise. We're all song-writers and producers as well. In the small (but essential) amount of time outside of music I love movies and books as well as video games, which are a huge passion for me. I'd love to do a game soundtrack one day.
Thanks Black Orchid Empire!
If you haven't checked this band out yet, get to it.
Written by
Kel Burch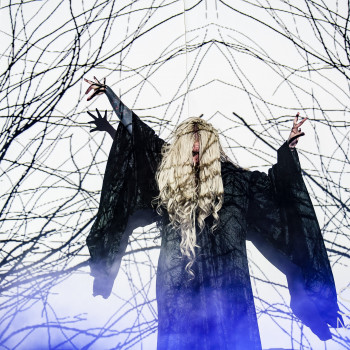 Glenn van den Bosch
05-12-2016 10 mins read
Related Musicians & singers
Núria Pedrós Peró

Writer

US$ 0,10 pm

Paige Bower

I am at college

US$ 0,07 pm

Natalie Ramos

Music-based Writer

US$ 0,08 pm

Catalina Soboredo

Future economist.

US$ 0,08 pm

Asya Kardzhaliyska

trainee optical consultant

US$ 0,06 pm
Show all