Blink-182 Delete All Instagram Posts, Possibly Meaning New Music Era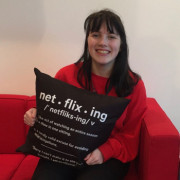 Eva van den Bosch
05-05-2019 4 mins read
Blink-182 have recently deleted all their posts on Instagram, leaving it black for a while.
However, one day ago, drummer Travis Barker posted a drumming video from the studio on his own Instagram account, leaving fans to think that a new music era might be coming.
Check out the Instagram video below and let us know what you think this all means.