Book Review: "Dear Future Historians" by Rou Reynolds of Enter Shikari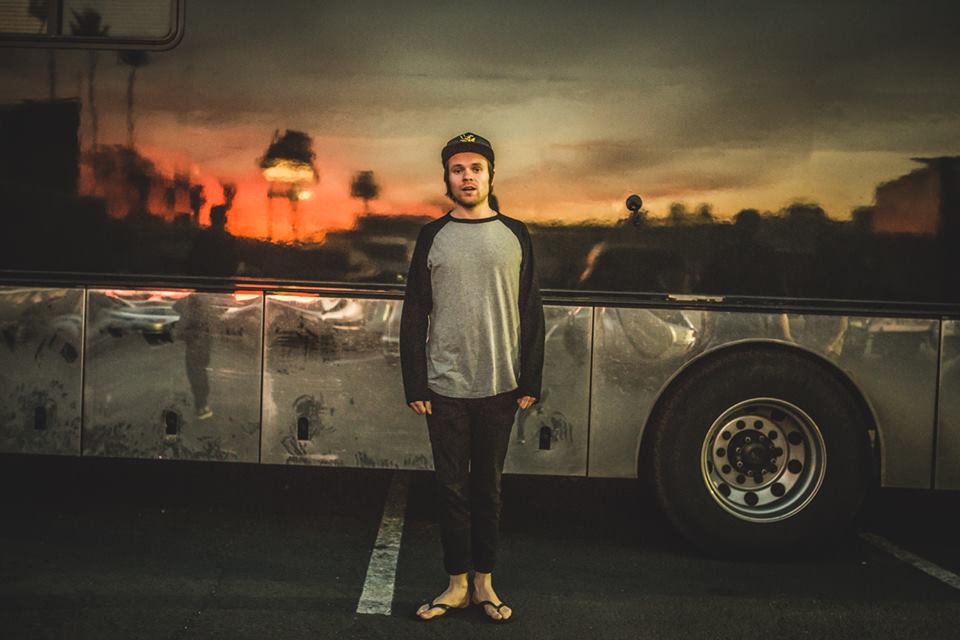 Photo: Tom Pullen
Who would've expected we'd ever publish a book review on Strife? Well, you never know when it comes to Enter Shikari! The UK band's lead singer, Rou Reynolds, has published his first book titled "Dear Future Historians. Lyrics and Exegesis of Rou Reynolds for the Music of Enter Shikari". Quite a long title for a lyrics collection - but that's the whole point. "Dear Future Historians" is not just a lyrics collection! But let's start at the beginning.
As the product description on
Enter Shikari's homepage
describes, the book is quite a must-have for Enter Shikari fans:
"'Dear Future Historians' is a 192 page deluxe limited-edition hardback book featuring rose gold foil inlay cover, sexy end papers plus a dainty page-finder ribbon. As well as containing the lyric to each and every Enter Shikari song released since Take To The Skies right up to November 2016's Hoodwinker, it also features extensive notes and essays by Rou on the inspirations behind many of the tracks, all stunningly illustrated with colour and black & white photos and artwork from across the years."
If you're thinking that this sounds really hot, you're absolutely on the right track. The book has a real premium-quality feel and its design is quite neat with clear headlines, big images and a clean typeset. Honestly, just feeling up the book and smelling its newly printed pages gave me goosebumps! Maybe you have to be a super nerdy bookworm to appreciate all that, though! The contents are ordered by album era from "Take To The Skies" to "The Mindsweep". It's practically impossible to resist the temptation to just "quickly" leaf through it - believe me I tried.
In a very short and honest introduction ("Please excuse me if I've been too verbose or banged on about something for far too long here and there, the thought of being a published author may have gone to my head.", p. 5), Rou explains his intentions for publishing this little collection. He advises the reader to listen to the songs before, after or while reading the accompanying essays. So this is what I've done these past week and I must say, it really adds to the experience! I've always loved Enter Shikari's music, but knowing the story of each lyrical piece gives the songs a bigger meaning. Also, Rou lets the readers/listeners inside his own life experiences and emotions during the songwriting process which must be extremely valuable for the band's fans. In addition, they can learn a lot of background information on the releases of those songs/albums.
Rou Reynold's "Dear Future Historians" isn't only a must-have for the hardcore fans, but also a very precious merch item for everyone who a) likes Enter Shikari at least a little, b) is interested in the song writing process of one of the UK's most ambitious rock bands and c) loves reading autobiographical stories and musings.
My favourite essay: "No Sssweat"
Why: Probably out of utter ignorance, I always thought the song was just a fun track with a great beat and punchy lyrics, but I never really thought about its meaning. So, I was pretty surprised to find out that the song has such a strong message! From Rou's own difficult experience with fashion as a youngster to the broader meaning of criticizing the state of ethics in the fashion industry - "No Sssweat" is way more than it appears to be! Also, the essay is very well written: Rou connects his own personal story with the big picture which adds so much to the song. And the story is so relatable! Weren't we all super insecure as teenagers cause our clothes weren't the latest trend or biggest brand? In addition, I love it as a sort of backstory to Rou's fashion label "Step Up" which offers great appareil manufactured under high ethical standards. Check it out HERE!
In summary, the essay for "No Sssweat" is the perfect example of a simple song gaining in depth thanks to the great lyric and essay collection Rou has put together. Purchase the hot stuff
HERE
! ​Written by Melissa Wilke
Glenn van den Bosch
14-03-2017 8 mins read
Related Musicians & singers
Paige Bower

I am at college

US$ 0,07 pm

Natalie Ramos

Music-based Writer

US$ 0,08 pm

Asya Kardzhaliyska

trainee optical consultant

US$ 0,06 pm

Núria Pedrós Peró

Writer

US$ 0,10 pm

Catalina Soboredo

Future economist.

US$ 0,08 pm
Show all