Brendon Urie Explains "A Fever You Can't Sweat Out" Fashion Choice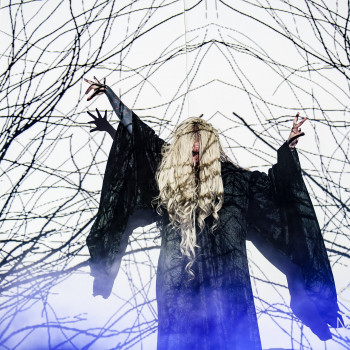 Panic! At The Disco's Brendon Urie
has explained the fashion choice of the band's first record "A Fever You Can't Sweat Out"
Recently, he talked to
Ask Anything
, and was asked about the first venue that Panic! At The Disco played:
"The first one we ever played at was this one called The Alley - that was right after we came up with the band name Panic! At The Disco. Before that, we were under a different name and I wasn't even the singer at that point, and I'd just joined the band a month before... It was at my parents' church. We played a church dance for youth. It's pretty great.
And that's why the dressing up came into play - because there was a dress code! And I told my bandmates 'if you wanna play this gig, you're going to have to wear shirts and ties and slacks. You can wear sneakers, but you gotta wear shirts and ties', so that's kind of what happened."


He explained that after the show, the dress code just kind of stuck and that's why it is also on the artwork for "A
Fever You Can't Sweat Out".

What do you think about this? Let us know!
Latest Articles
Show more
Instant contact with Musicians & singers
Music
I'm the ONE
who loves music!
Retail
I'm the ONE
who goes to every concert I can.
Writer, Music Lover
I'm the ONE
who loves My Chemical Romance, fiction, grammar, and being a friend.
I am at college
I'm the ONE
Im the ONE in concert experiences, life advice and a friend :)
marketing, writing
I'm the ONE
I'm the one who loves writing and reading.