Concert Review: Chelsea Grin @ 013, Tilburg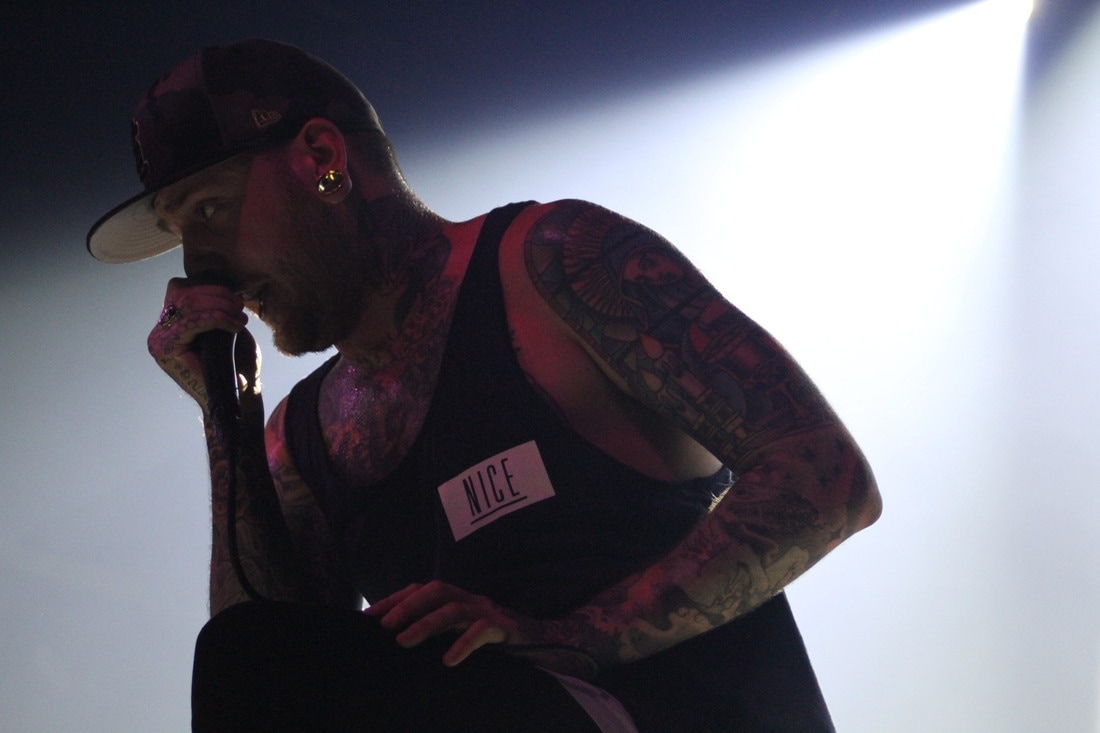 On the second evening of the tour, Chelsea Grin brought a brutal deathcore package to the basement of the venue 013, Tilburg. Together with French metalcore band Betraying The Martyrs as direct support, Make Them Suffer and Void of Vision, the deathcore band came back to both Europe and the UK to promote the release of their brand new record 'Self Inflicted'. Last week, the deluxe edition of this album released, featuring two brand new tracks 'American Dream' and 'Avidus'. Two tracks that unfortunately were not played tonight!
As we had an interview with direct support act Betraying The Martyrs, we unfortunately missed Void of Vision and Make Them Suffer, so we'll dive right in with metalcore band Betraying The Martyrs!
Betraying The Martyrs also have a very good reason to be touring relentlessly as they've very recently released their new record 'The Resilient'. This album showcases the band's epic metalcore sound, powered by Aaron Matts brutal screams, aswell as Victor Guillet's clean vocals. Eventhough the band has taken on a more approachable sound with the new release, they haven't strayed too far from the path and are still capable of delivering heavy tracks. Those heavier tracks were put on the setlist for this tour, as they're opening for a deathcore band and don't want to be disliked over the lack of heaviness. They opened their set with single 'Lost For Words', taken from the latest release and a proper way to start the set. As they embarked on stage and started the first notes of 'Lost For Words', it became rather apparent that a lot of the attendees of tonight were also there to see the french metalcore guys.
They continued their heavy setlist with new tracks such as 'The Great Disillusion', 'Won't Back Down' and probably heaviest tracks of them all 'Wide Awake' and 'Unregistered'.
The band gives a very energetic vibe while on stage, with frontman Aaron Matts often seeking connection with individuals in the audience, Victor Guillet wearing his keyboard as a pet and dancing on stage and the rest of the band properly headbanging to the often rapidly paced beat of their tracks.
All in all, I truly believe Betraying The Martyrs made a lot of new fans tonight, as they've played an air tight set and properly adjusted to the audience that came out on the Self Inflicted Tour with their rather heavy setlist.
If you haven't already, 'The Resilient' is one hell of an album and definitely worth a listen!
We've also reviewed the record for you, in case you're interested to hear what we have to say about it!
​You can find that review
here.
Moving on to the mainact of the evening, all the way from Salt Lake City: Deathcore act Chelsea Grin.
As stated before, Chelsea Grin recently released the deluxe edition of their latest album 'Self Inflicted', but this tour did not focus on the deluxe edition alone. The band hasn't played shows in both the UK and Europe since the release of the record, so it was about time they returned!
Their setlist was filled with new tracks and the first twotracks played were in fact tracks from 'Self Inflicted'.
They've opened their set with the brutal track 'Skin Deep', which was also the first track the band released prior to 'Self Inflicted'.
The song was heavily sung along to, as the lyrics of that track are in particular easy to understand in comparison to some other tracks from the band and got the crowd as hyped as can be for the set to come.
Second track was another single from 'Self Inflicted' and a personal attack to all of those with a media website (just like ours) and yet again very well received by the audience: 'Clickbait'!
The band continued with some slightly older tracks from their 2014 album 'Ashes To Ashes', an album that still carries a lot of fan favourites such as 'Playing With Fire' and 'Angels Shall Sin, Demons Shall Pray'.
As the set progressed with a proper mixture of old tracks and new tracks, the band decided to 'slow it down' about halfway through their set with 'Never, Forever'.
This song is unlike any other song Chelsea Grin has ever released, as it carries a whole lot more emotion.
Where most of Chelsea Grin's songs don't really cut through the bone but rather have a 'fuck it' approach, this song truly carries a whole lot of weight.
Props go out to frontman Alex Koehler who managed to give me (and I'm sure a lot of the attendees) goosebumps with his emotional approach towards this track. The screams were emotional and it showed. The whole audience was gasping for air.
Throughout the night, the moshpit was never-ending, with an occasional shapeshift in the form of either a wall of death or a circle pit. Comparing this night to the last time Chelsea Grin were in The Netherlands as headliner, not only their audience has grown extensively, but also their performance. Their drummer Pablo Viveros never fails to amaze me with his vocal parts while going absolutely crazy on those drums. He must have quite the condition to keep that up an entire set. The night was closed with another track from the latest record 'Self Inflicted', 'Broken Bonds'.
Another banger with a 'I don't give a fuck' attitude, he actually repeatedly screams it in the chorus.
Of course when the set ends, it doesn't really end. Chelsea Grin aswell gave in to the roaring crowd hungry for more and returned to perform two older tracks including 'Recreant'. It was time for Chelsea Grin to return with a headliner tour to The Netherlands and considering their crowd has grown so much as it has, I wouldn't be surprised if they came back rather sooner than later. Perhaps even get a show booked in the capital Amsterdam?Another show wouldn't only be recommended, it will be silently demanded.Here's to your further always increasingly popularity, Chelsea Grin!
Written by Glenn van den Bosch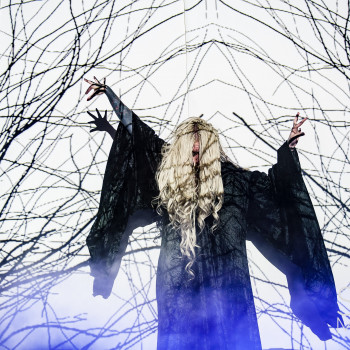 Glenn van den Bosch
05-02-2017 6 mins read
Related Musicians & singers
Natalie Ramos

Music-based Writer

US$ 0,08 pm

Paige Bower

I am at college

US$ 0,07 pm

Núria Pedrós Peró

Writer

US$ 0,10 pm

Catalina Soboredo

Future economist.

US$ 0,08 pm

Asya Kardzhaliyska

trainee optical consultant

US$ 0,06 pm
Show all