Concert Review: Hammerfal @ TivoliVredenburg, The Netherlands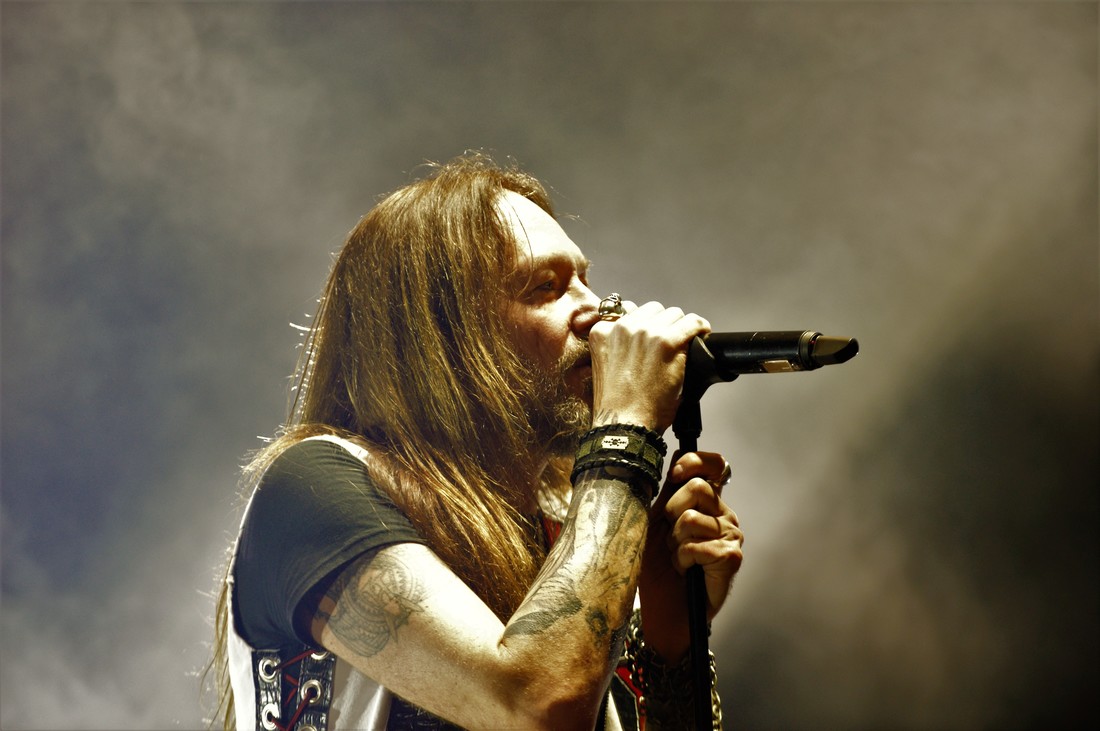 2017. A new year often means new chances and a refreshed mind, new goals are made and hopefully achieved. We here at Strife Mag had the same idea and wanted to expand in 2017. Besides from the bands we already cover, we wanted to explore and introduce you aswell as ourselves with new subgenres within the metal and rock industry. On January 16th we made our first attempt towards this new year resolution, as Swedish powermetal act Hammerfall performed in Utrecht, The Netherlands.
We got there early to have a chat with the band's bassist and luckily were back in the venue on time to see the first band of the evening start their set.

Powermetal is a new branch of the enormous metal tree for us and we had no idea what to expect. Luckily the first minutes were ever-telling and we had a clue what we could expect from the rest of the evening: beer, moshpits, fast paced guitars and long haired guys (and girls). The honor of opening the night went to Lancer, a relatively small band who just released their new album 'Mastery' and have hopped on this tour in order to properly promote it. The band played some memorable tracks and especially for a night opening band they got the crowd going exceptionally well. The high quality live music was rotated with the occasional charming move towards the audience. Sing-a-longs, jokes and a lot of sympathy are what Lancer are all about. Keep an eye out for these guys!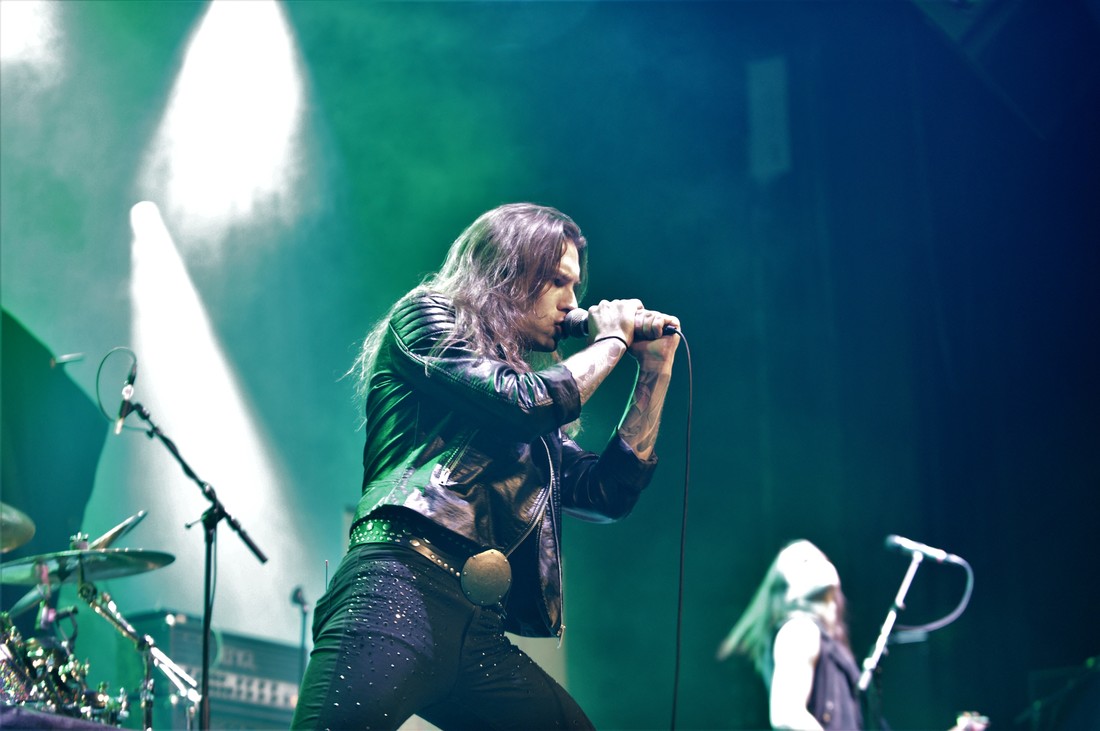 Second band and direct support for Hammerfall was the UK-based band Gloryhammer. A band I had not yet heard of before entering the venue that night. Gloryhammer are a folk metalband with a lot of theatrical aspects dedicated towards their liveshows aswell as their songs. Their tracks have unusual names such as 'The Unicorn Invasion of Dundee', 'Magic Dragon' and the crowd's personal favourite 'The Hollywood Hootsman'. Their set was a haze of hammers, beer and a lot of gaming flashbacks. Their music can be described as symphonic power metal and that's what they delivered. Catchy chorusses and lyrics about magic, unicorns and outer space. The mixture is referred to as an alternate-history medieval story with sci-fi elements. They've succeeding in bringing this to life in their performance.
All in all, the guys delivered a set to remember, to both fans and new people who were introduced to this unusual yet extraordinary band on this night.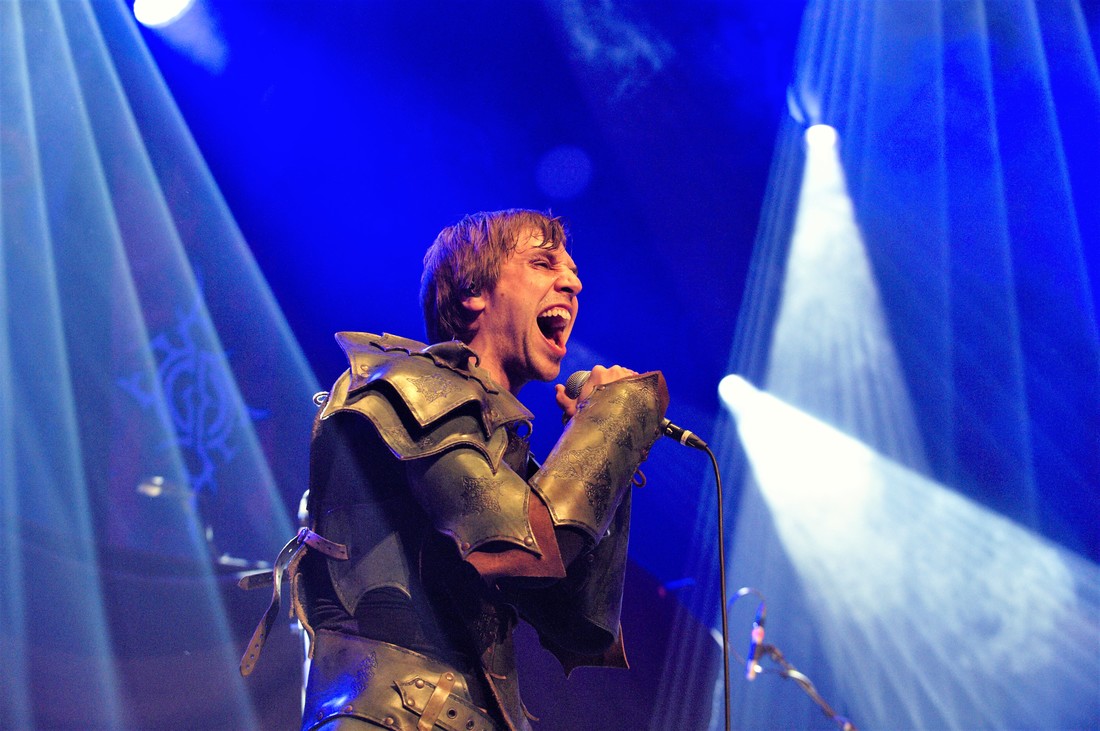 Hammerfall were up next and the anticipation grew as the stage was being transformed into what looked like a historic landmark. Hammerfall recently released their 10th studio-album titled 'Built To Last' and they've come to Europe to promote this release. An almost sold out crowd of 2.000 powermetal fans were anxious for their return to Dutch grounds.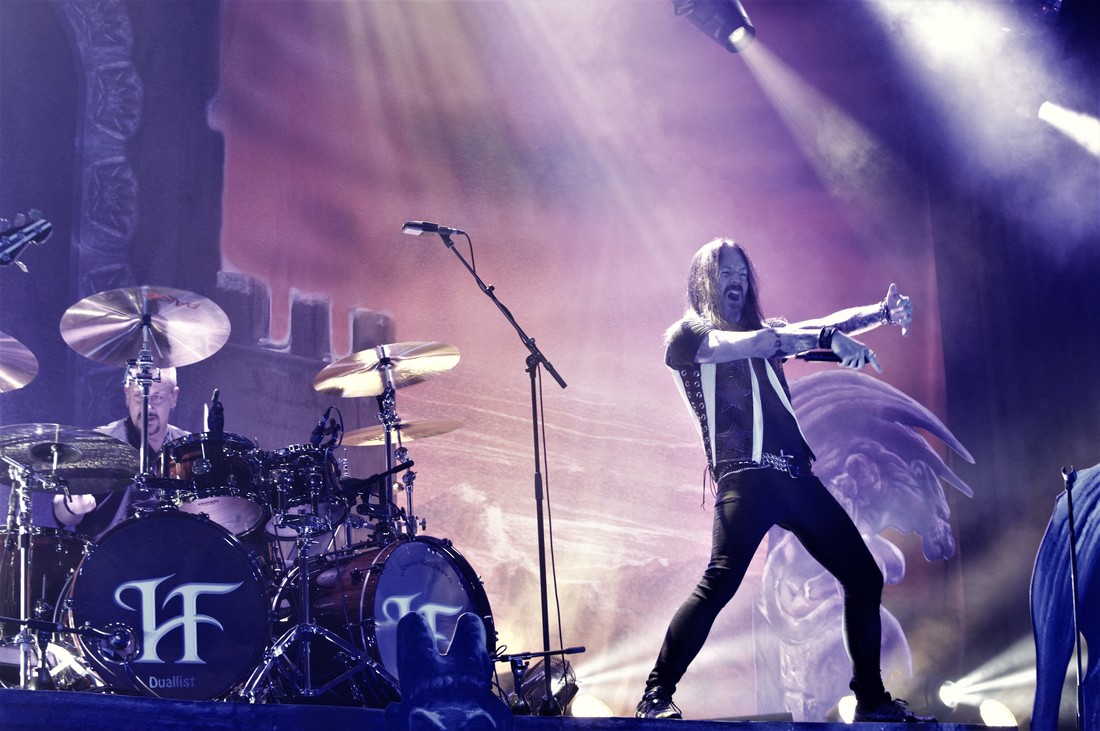 After half an hour, the power metal band from Sweden took the stage one member at a time. Shrouded in a curtain of smoke, vocalist Joacim Cans emerged to the stage as last and the show was on. Many songs from different era's were being played, throwing in a nice mixture of tracks for both old and new fans. Hammerfall took the time for their fans and often chatted with them in between of songs, creating a personal atmosphere eventhough in attendance of hundreds of people. It may not have been my music, but that doesn't neccesarily mean you cannot have a great time. Left and right moshpits were created to the every-lasting high tempo that the Hammerfall tracks contained.
All-in-all it was a great night, filled with kind bands and fans alike, new music and a new (to me) atmosphere. Power metal has a scene of their own and look after their own and make even the most strange guests (such as the emo kids as we are) feel welcome.
The entire photo gallery can be viewed below!

​Lancer:
Gloryhammer:
Hammerfall:
Glenn van den Bosch
27-01-2017 6 mins read
Related Musicians & singers
Núria Pedrós Peró

Writer

€ 0,09 pm

Asya Kardzhaliyska

trainee optical consultant

€ 0,05 pm

Paige Bower

I am at college

€ 0,06 pm

Natalie Ramos

Music-based Writer

€ 0,05 pm

Catalina Soboredo

Future economist.

€ 0,05 pm
Show all