Concert Review: Parkway Drive & Asking Alexandria @ Bratislava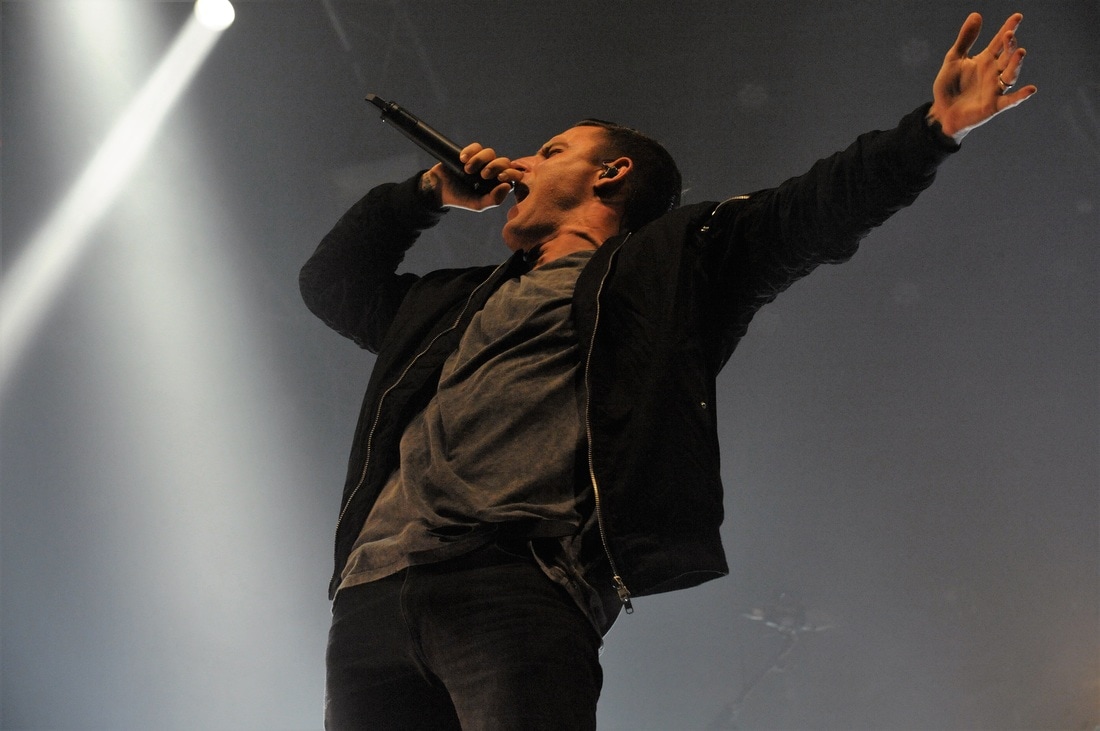 It feels like Christmas when bands announce a new tour, and you see that one of the dates says Bratislava, Slovakia. It´s even more special when bands like Parkway Drive, Asking Alexandria and Stick To Your Guns join forces and come to your country to tear the venue down. April 1st was the day when Unbreakable Tour 2017 hit Refinery Gallery in Bratislava like a hurricane. It was already wild as fans started queuing outside the venue for the long-awaited sold out show and when the first band of the evening Stick To Your Guns ran on stage, it was immediately clear that all those people came to party hard.

It took only 30 seconds of the opening track "Against Them All" to be covered in sweat from toes to head. They played their biggest hits such as "We Still Believe", "Amber" and "What Choice Did You Give Us?". "Universal Language" represented their newest EP "Better Ash Than Dust" and they finished the short set with "Nobody". Stick To Your Guns showed what a good and intense hardcore show looks like and the audience responded with moshing and singing along to well-known catchy choruses.

After small changes on stage, it was time to welcome the second act - metalcore stars Asking Alexandria. I wasn´t worried that these British guys would leave disappointed that night. The last show they played in Slovakia was in 2013 and seeing all those young girls and boys in front of the stage wearing AA T-shirts made me question why this band left them waiting so long for their return. The chaos started the second James Cassells appeared on stage and sat behind his drum set. Soon Cameron Liddell, Sam Bettley, and Ben Bruce joined him. With the first note of "Welcome", it was time for Danny Worsnop to complete the band.

​The audience went wild, and several dedicated screams echoed through the packed venue. Devoted fans sang every single word from the heart, at times it was almost impossible to hear Danny doing his job. As a whole, we can´t say that he didn´t deliver a good performance. Unfortunately, sometimes it´s not enough. This guy doesn´t want to become a legal member of Asking Alexandria again, and it was obvious throughout the whole set. His performance lacked energy and a little humility, creating a contrast with his band mates. It was clear that he enjoyed songs like "Someone, Somewhere" or "Moving On" the most, joining the guys on his guitar on the second named. The biggest hits from their first three records were played (ignoring The Black completely), ending with Stand Up And Screams´ "Not The American Average" and "The Final Episode". Overall, it was a good show, but it was only a beginning compared to what was about to happen 30 minutes later.
The venue turned into hell, and I mean it. Sheer lunacy, unstoppable and complete madness is what characterizes Australian metalcore outfit´s set the best. Fire, pyro, confetti, crazy mosh pits, circle pits, crowd surfing, jumping, screaming, loads of energy, and excellent band on stage.

Parkway Drive had all a headliner should have and even more. The band opened with "Wild Eyes" and its haunting guitar riff accompanied with echoing oooh and from that moment onward, there was hardly a chance to catch your breath as every single track was a total banger. Older songs like "Carrion", "Boneyards", "Karma" or "Sleepwalker" were followed by songs from the latest record Ire, fans appreciating both - old and new stuff. It went absolutely crazy all night long; a mosh pit started somewhere in the middle of the crowd, and every person had to join if they didn´t want to end up swallowed by moshing bodies. Winston McCall didn´t hide his surprise by the warm welcome, stating several times how unbelievable the crowd is. Speaking of Winston, he had all Danny lacked - energy, enthusiasm and a broad grin on his face. He was clearly enjoying every second, delivering a killer performance. The stage, the music, and Winston were one body, he was surfing the stage just like the ocean. Rage Against the Machine´s "Bulls on Parade" was followed by "Swing" upgraded with Ben Gordon´s impressive drum solo. Such a shame the metal construction connected to his drum set (and hydraulic ramps for the rest of the band) didn´t fit within the venue. It would have been even more mind-blowing. Andy Marsh of Thy Art Is Murder on guitar was a perfect fill-in for an absent Luke Kilpatrick. As an encore, "Crushed" and "Bottom Feeder" were played and these two were the absolute highlights of one hell of a night. Band members and also fans gave their all. People were leaving absolutely exhausted, drenched in not only theirs but also other people´s sweat, but what matters most, satisfied and with good memories.

We can call Parkway Drive´s return to Slovakia after 7 long years a huge success; it was a night Bratislava definitely won´t forget anytime soon. All three bands with help of their fans created a perfect atmosphere very close to Game of Throne´s Emmy-award-winning Battle of Bastards. Yeah, it was that wild and you definitely should see these bands live when they come near your town, cause it´s really worth it.


Glenn van den Bosch
12-04-2017 5 mins read
Related Musicians & singers
Asya Kardzhaliyska

trainee optical consultant

US$ 0,06 pm

Catalina Soboredo

Future economist.

US$ 0,08 pm

Rosa Todd

Student

US$ 0,07 pm

Amy Stevens

Student

US$ 0,11 pm

Núria Pedrós Peró

Writer

US$ 0,10 pm
Show all