Concert Review: The Pretty Reckless @ Starland Ballroom in New Jersey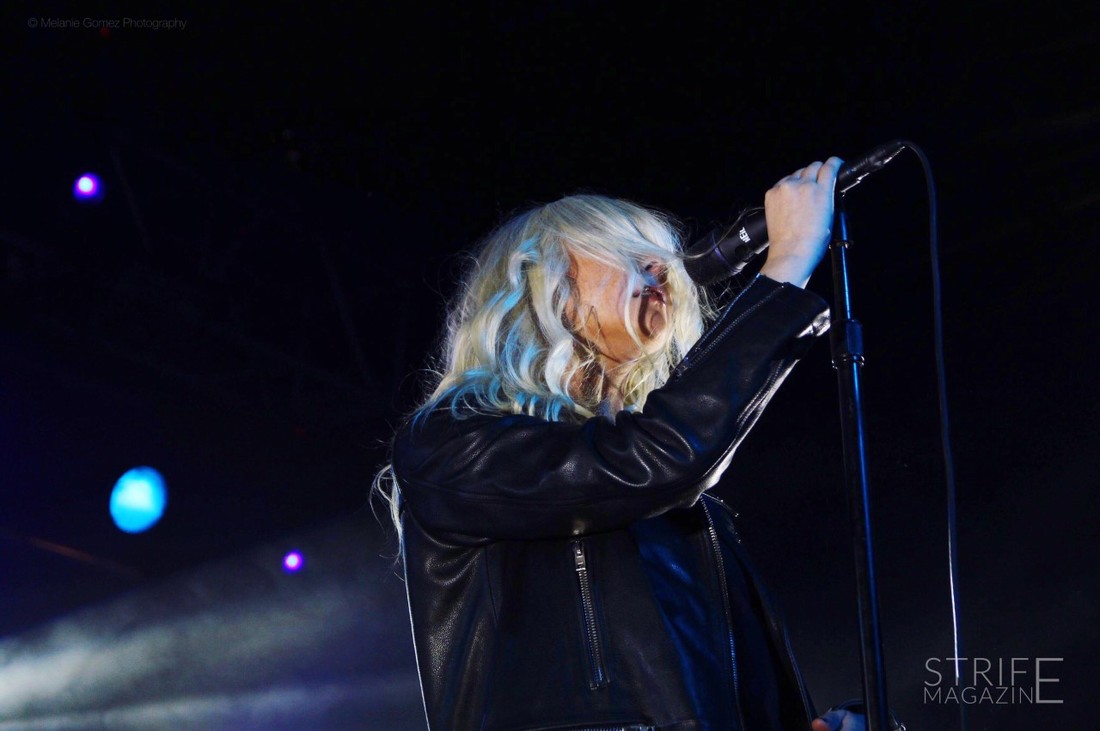 ​No matter what, The Pretty Reckless (Taylor Momsen, Mark Damon, Ben Phillips, and Jamie Perkins) never fail to make their fans proud. With this being the last date of their tour in support of
Who You Selling For
due to rescheduling, the band still made it out to Starland Ballroom in New Jersey on November 10th, for all the people who originally purchased a ticket for the show in May. They could have easily just canceled the show, but no, they continued to do what they do best. Spread love and positive energy through the power of rock n roll.
With fans waiting outside in 30 degree weather (including myself, with many there before I even got there) to get into the show, I can say it was definitely worth it. I was lucky enough to meet the band backstage that day before their set. I've loved the band since "Just Tonight" was released in 2010, but this was my first time ever getting to see them in person. Each of them were extremely nice, smiling the whole time and were super welcoming. Sometimes when you meet an artist you feel like you're just a number, but not with The Pretty Reckless.
As soon as I walked up to them, Taylor said she loved my aqua hair, Mark, Jamie, and Ben said hi with smiles on their faces, showing that they were happy to see me. We then took a photo, I got a chance to say a little something which ended up in the band saying Happy Birthday to me, (since it was my 24th birthday) and a "see you in the pit!" from Taylor, since I told them I'd be gladly taking photos of them that night.
Their set started with "Follow Me Down" off of 2014's
Going to Hell
. Being the badass that Taylor is, someone yelled something out and she gave them the middle finger. Not many could see it since the stunning lights weren't up yet, but whatever the person said, I applaud her for her reaction. Because "if" it was a stupid comment, she stood up for herself and enjoyed the rest of her night, as she should. With a 13 song setlist, Taylor performed each song live and raw with the band. Just how rock n roll should be done.
The set featured a mix of old and new songs, with classics such as, "Sweet Things", "Heaven Knows", and "Going to Hell." As for the newer tracks, they sang songs like "Oh My God", "Who You Selling For", "Living in the Storm" and "Take Me Down"
off of 2016's Who You Selling For.
Just when you thought the set was over, The Pretty Reckless came out for one last song, "Fucked Up World." Midway during the song, Taylor, Mark, and Ben left the stage leaving Jamie to show off his skills during a drum solo, and then the band came back out to complete the show.
When the show finished, fans up front waited to collect some memories from the night. The stage crew handed out some of the setlists off the floor along with some guitar picks. I happened to get one of the guitar picks which featured the band's name in white font on one side of the black pick, and their logo in white on the other side. For the lucky people who were waiting around, Mark also came out from backstage to sign things for fans and take some photos, which was super awesome of him!
Most artists don't come out until they're leaving to get into their tour bus outside, but he was kind enough to do this indoors, which proves just how much The Pretty Reckless truly adore their fans. Seeing the look of excitement on one woman's face as she walked up to Mark was absolutely priceless. You can tell her day had been made.
The band's kindness and talent made for an extremely wonderful birthday that I'll always remember. If The Pretty Reckless comes back on tour anywhere near me, you know I'll be there.
Review and photos by
Melanie Gomez
Credit is required to post these photos.
Check out some of the photos from the night below:​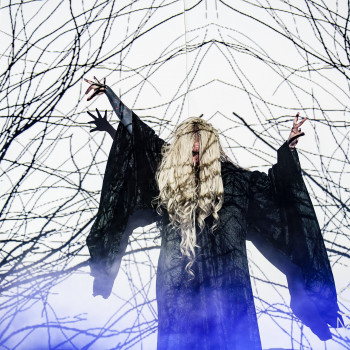 Glenn van den Bosch
13-11-2017 9 mins read
Related Musicians & singers
Rosa Todd

Student

€ 0,05 pm

Amy Stevens

Student

€ 0,09 pm

Núria Pedrós Peró

Writer

€ 0,08 pm

Melanie Gomez

Music Journalist /

€ 0,30 pm

Gael A

School

€ 0,08 pm
Show all