CONCERT REVIEW: Twenty One Pilots Bring "Trench" To Boston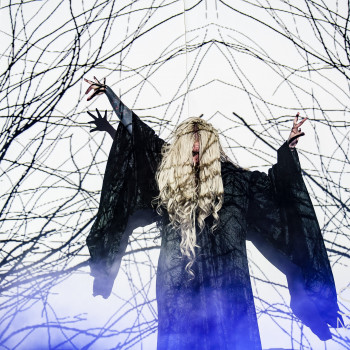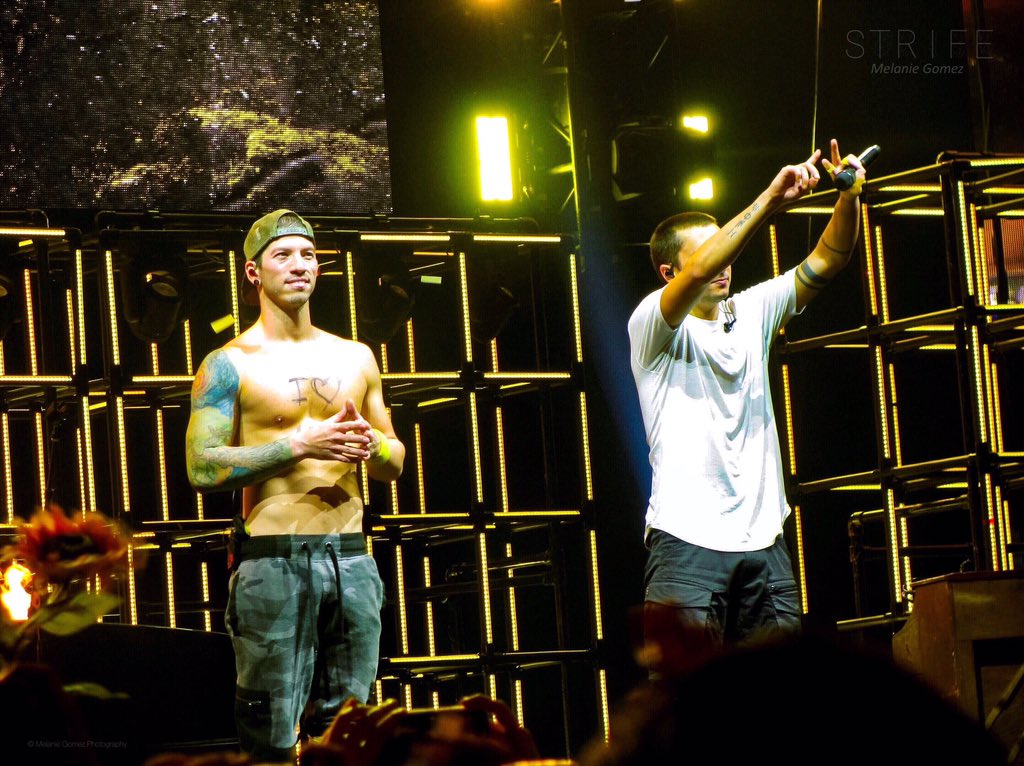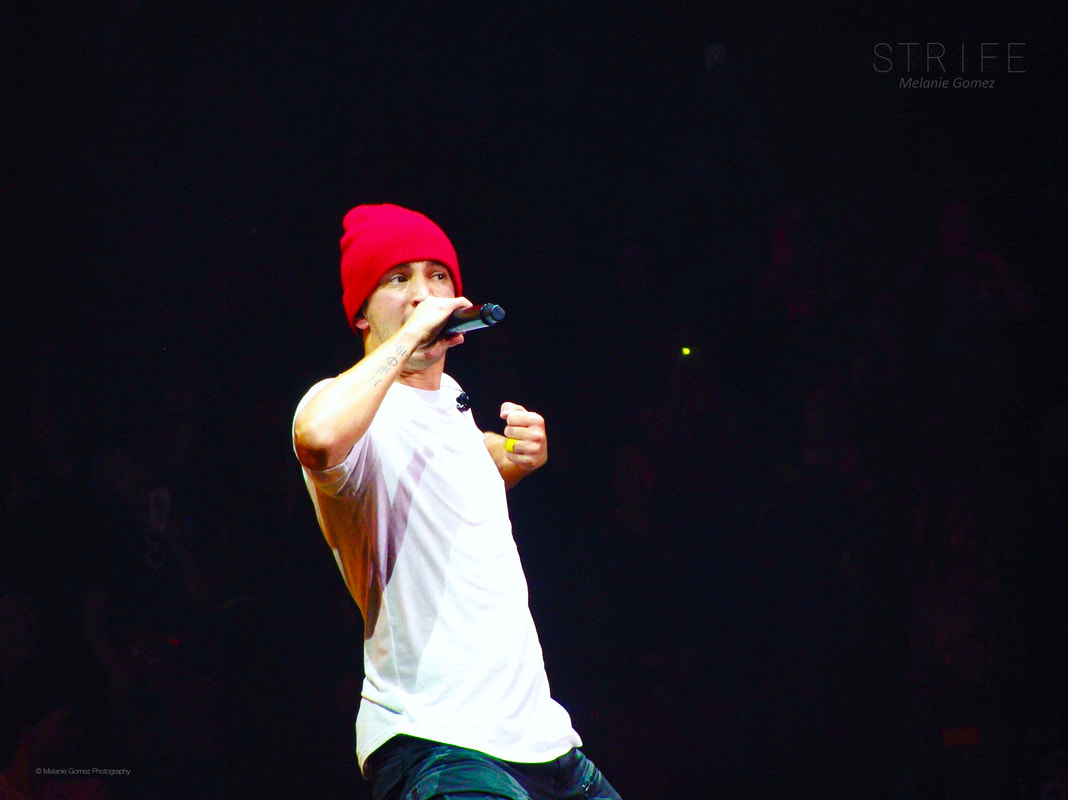 Over the past weekend, I had the opportunity to go into the city and see Twenty One Pilots Live, on the Bandito Tour. After over a year of complete silence, and an even longer period of anticipation, the two-piece band's return was an excitement to all listeners, as well as their album release in early October. After the shockwaves they caused with their return, it's no surprise the amount of electricity they delivered throughout their performance on the 26th.
Twenty One Pilots' choice of opening acts separated the rhythms of their upbeat ukulele songs from their more abrasive, production-heavy tracks by selecting two openers with different sounds, which acted as an introduction to the fusion of the styles in their own music. Max Frost's ability to loop his instruments and create the music before the audience's eyes was reminiscent of Twenty One Pilots' musical abilities and their attention to detail, from drums to ukulele, bass, piano, and their production. Frost's musical talent and groovy rhythms were intriguing and left us excited for what was to follow in his set and those that came after. His singable lyrics were easy to learn and instilled a content excitement in the audience, like when what you've been waiting for is almost within your reach.
Following Max Frost, Awolnation took the stage. Their explosive lights and biting distorted guitar echoed through my chest with each bend of the strings, colliding with the singer's aggressive vocals, and pierced my ears enthusiastically. Their charismatic singer was the center of attention, and their guitarist's erratic movements behind him added to the insistent turbulence of their set. Their impatient rhythms were exciting, and the intense production, mixed with their thundering instruments, invigorated the audience. Their musical and physical performance was dramatic, and was improved by their involvement of the audience with their call and response lyrics, and the implementation of a stadium wide wave. Their explosive set and their attention to the audience was reflective of the care Twenty One Pilots also shares for their supporters.
From the song choice, to the production, performance, and audience interaction, Twenty One Pilots swept the crowd into a place where the music was the air we breathed and the blood in our arteries, and the music was circulating through us.
The 22 song setlist featured a large amount off their fifth album
Trench
. The new songs were just as technically and artistically complex and as entertaining as those they had been playing for years. The songs from
Trench
are new and have not been in previous shows before the Banditøs Tour. This excitement for how the songs will perform live, paired with the intricate alternative rhythms we have associated with Twenty One Pilots in the past, created a daze of anticipation throughout the crowd and every new song performed was like an exhilarating shock to our bodies. The assortment of Hits amongst fan favorites from Blurryface, Vessel, and Self-Titled alike was a gift to a dedicated listener like myself. Their flawless performance was incredible to hear live, and to see what went into the music I love was displayed in a way for all to see. The music Twenty One Pilots creates speaks for those who don't know how to articulate their own feelings and develops the idea that there is a sound in the silence of those constantly unspoken.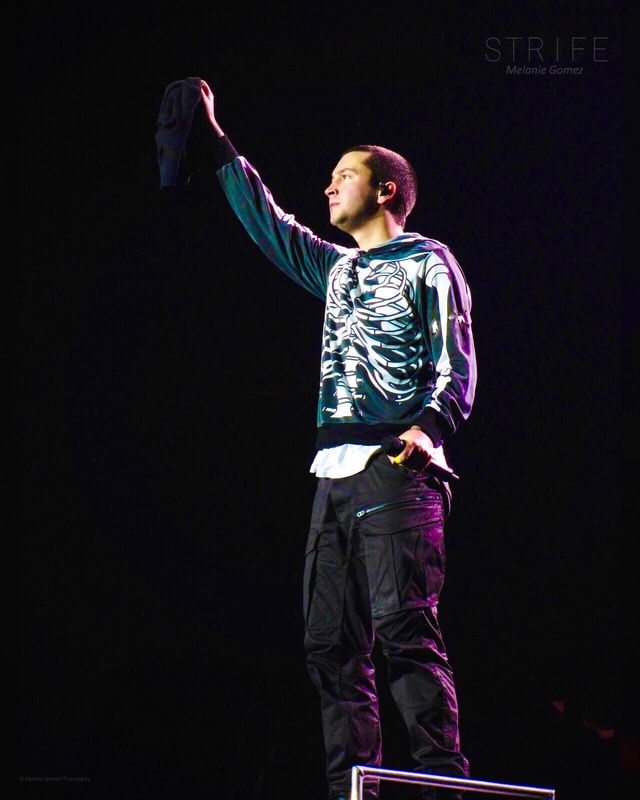 The setlist coupled with their physical performance created an amazing aesthetic and sensory stimulating experience. The two-piece had their staple Trench outfits, but also brought back some outfits from past tours, and iconic items, like Tyler's red beanie and their skeleton hoodies. This was a real treat to fans who have been with band for a while, and felt the way it feels when you have an inside joke with someone.
Along with the aforementioned, the band's appreciation for their audience has not dwindled with their rising fame, and they made that clear in their interaction with the audience. Whether it was talking to us about things specific to our city, like the Red Sox World Series game, or high fiving pit members, the band showed they paid attention to the concert-goers. They involved the audience with back and forth vocals and engaged everyone there, as well as thanking the people who have encouraged them. I admire their ability to thank those who look up to them and support them for their music and their actions.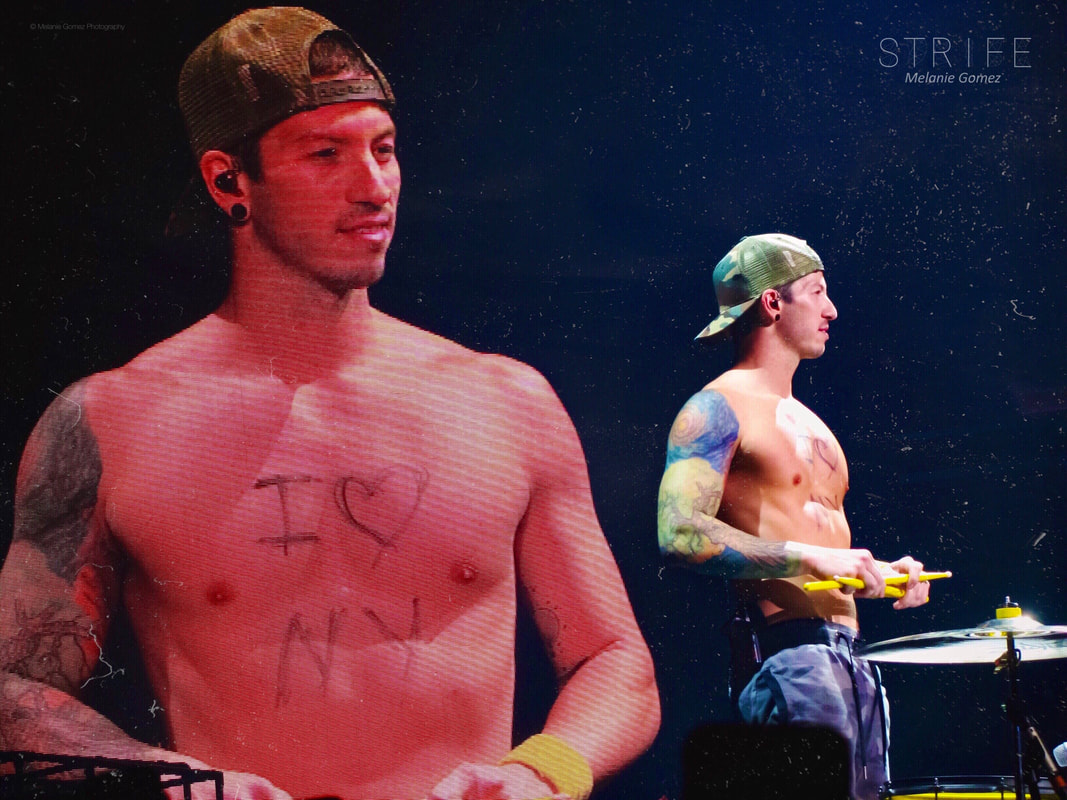 Regarding their attention to detail and their care for the concert experience, the staging and production was incredible. The screens had intricate animations that related to the songs, and their connection to the story of Dema, or their context of the concert. From vultures to gas masks and black and white images of Tyler and Josh, their displays were a show themselves, and added another level to the concert experience. The lighting layered on top of this, with beams that flashed onto the audience and lights that scanned the room in so many different colors that were programmed differently for each song added a depth to the concert that would not have been there with a single light on each member. They added to the mood of every song and helped to create a feeling for whatever the song was trying to convey, even if the boys went from an almost emotional song like "Bandito", to a hypnotic bass ridden song like "Pet Cheetah." The implementation of other physical elements, like Josh's drum island, the sky bridge over the pit, or the light and animation show above the B-Stage, helped to continue the story of "Trench" as well as showcase the band members in a live setting. Their production and their control over the audience, with all eyes on Tyler as he glided across the stage, was stunning. The tricks played on the audience was recollective of the cryptic information discovered on the hiatus, and Josh's calculated and energetic drum movements captivated me and the audience and was breathtaking to experience.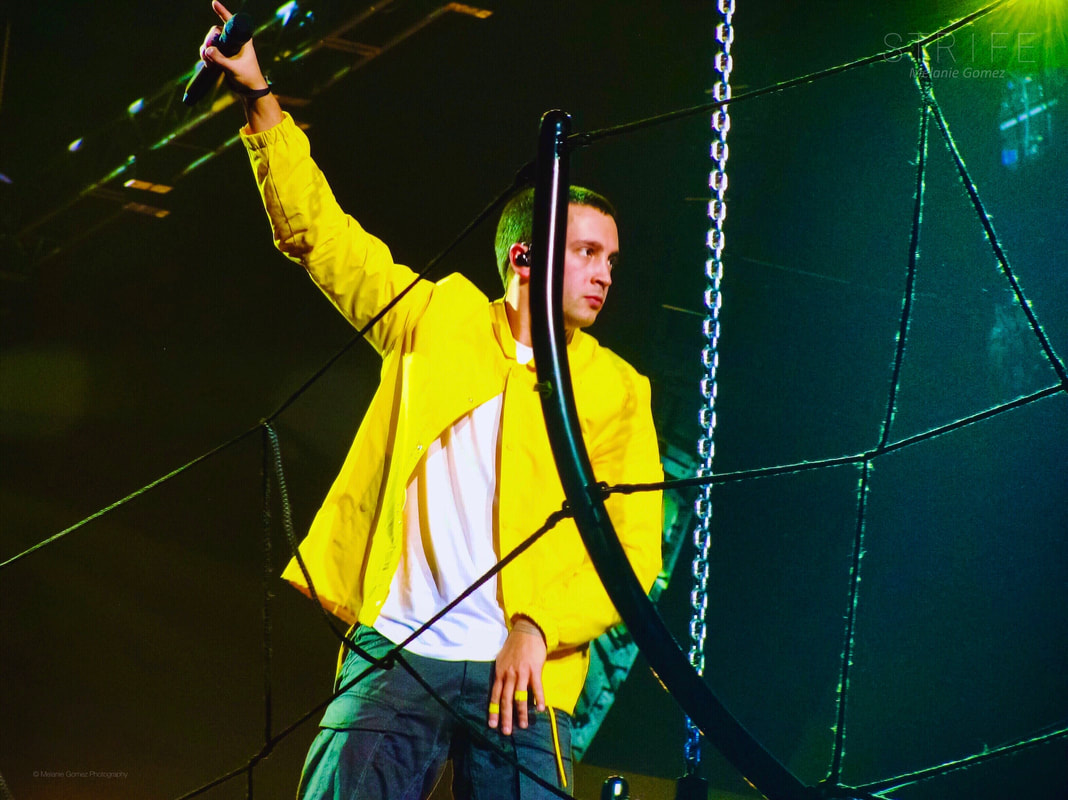 Twenty One Pilots' live show created a feeling within me that I have never felt at any other concert. The music, the interaction, the production, and the details strung together a thrilling performance. When the entire audience came together with Tyler screaming the lyrics to "Trees," a song about just wanting to be noticed and having the courage to say hello, I was overcome with an overwhelming feeling of happiness and understanding and excitement and fear. Happy, that there were other people who feel like me, famous people even. Understanding that those around me feel the same and they know how I feel. Excitement that someone understands not being able to articulate, and that something as amazing as music has come from it. Fear that people now know how I feel, that I am vulnerable. Fear that after this concert I will go back to being unseen. Screaming, "Hello!" at the top of your lungs with about a thousand other people really does something to a person.
​
I am not only impressed, but I feel so honored to have gone to this show. It was so carefully thought out and every detail was in place to improve the show and bring it to another level of excitement and importance. The boys put their heart into every movement and every sound and light and lyric and the extreme noise and joy of the audience only proved that fact to be true. This show is unforgettable, just like their music, and as I watched I could feel my heart pulsating with the music, because I truly had breathed it in.

Written by Elizabeth Miller
Photos by Melanie Gomez from the MSG show

Related articles
Show more
Popular articles
Show more
Instant contact with Musicians & singers
Student and Writer
I'm the ONE
who's passionate about music, writing, and dance.
Music-based Writer
I'm the ONE
who is always there to share an enthusiasm for music and living in the moment.
Retail
I'm the ONE
who goes to every concert I can.
IT HELP DESK
I'm the ONE
I´m a person willing to help you in every possible way. Call me.
artista
I'm the ONE
vive la vida, y no te arrepientas de ello.