Corey Taylor Announces Indefinite Hiatus For Stone Sour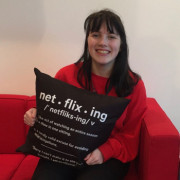 Eva van den Bosch
10-08-2020 1 min read
Corey Taylor has revealed that Stone Sour is going on an indefinite hiatus.
In The Green Room with Neil Griffiths podcast, he revealed the following about the reason behind it:
"I feel like Stone Sour has kinda run its course for now. We all talked as a band and decided to kinda put Stone Sour in indefinite hiatus. That's the way it is. We've put it on the shelf for now. Everyone's kind of going and doing their own thing."
READ MORE: Blink-182 Say 'Fuck COVID-19' In New Single 'Quarantine'
In this same interview he did reveal that he is going on a solo tour when the COVI-19 pandemic allows it.
Are you sad to see them on hiatus? Let us know on social media!