Corey Taylor Honoured With Icon Award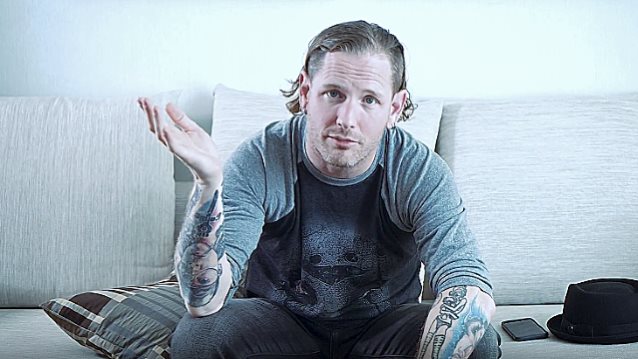 Slipknot's Corey Taylor was honoured with the Icon Award at the second annual Rock to Recovery benefit concert and delivered an emotional acceptance speech.

The Rock to Recovery Icon Award is given each year to a public figure that uses their power to influence great masses of people. This award is in place to specifically honour someone who has battled addiction, to overcome, in an industry full of challenges.

"I don't really know what to say," Taylor began when accepting the award and trying to hold it together.

He continued, "It's been eight years, and you put a lot of shit in perspective... you have a lot of time to think.

"You have nowhere to go with it. Your trial and error becomes your way of life, who you are is a question every day, and why. And in this industry, that 'why' is kind of wrapped up in a lot of weird shit. So the great thing about this program, this organisation is it takes away all of that shit. It takes away the stigma of trying to be a better person, trying to be a stronger person, a healthier person. It takes away the feeling of being alone, surrounded by people who are doing the exact same stuff that you do. And it lets you enjoy it again, which is a fucking hard thing to do when you're force-fed an idea that's only cool if you're fucked up. It's not. It's actually better once you've got your head together or try to."

"So if I tell you anything, I had my first drink when I was five-years old, did my first drug when I was eleven, and it was all just fucked up from there," he continued. "I lost a lot of friends."

He broke down once more before saying, "One day at a time. And every day is a gift. So thank you for having this gift with me."

Taylor was presented the award by Hed P.E. co-founder, former Korn touring guitrist and founder of Rock to Recovery Wes Geer along with Snot guitarist Sonny Mayo.



​

​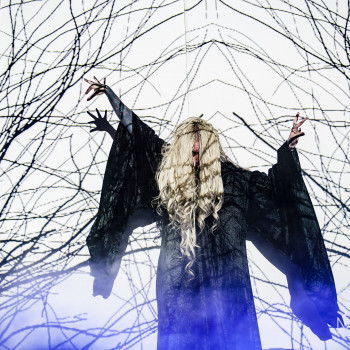 Glenn van den Bosch
19-09-2017 2 mins read
Related Musicians & singers
Núria Pedrós Peró

Writer

US$ 0,10 pm

Paige Bower

I am at college

US$ 0,07 pm

Melanie Gomez

Music Journalist /

US$ 0,33 pm

Gael A

School

US$ 0,08 pm

Bailey Dupuis

Writer

US$ 0,08 pm
Show all