ALBUM REVIEW: Dance Gavin Dance - Artificial Selection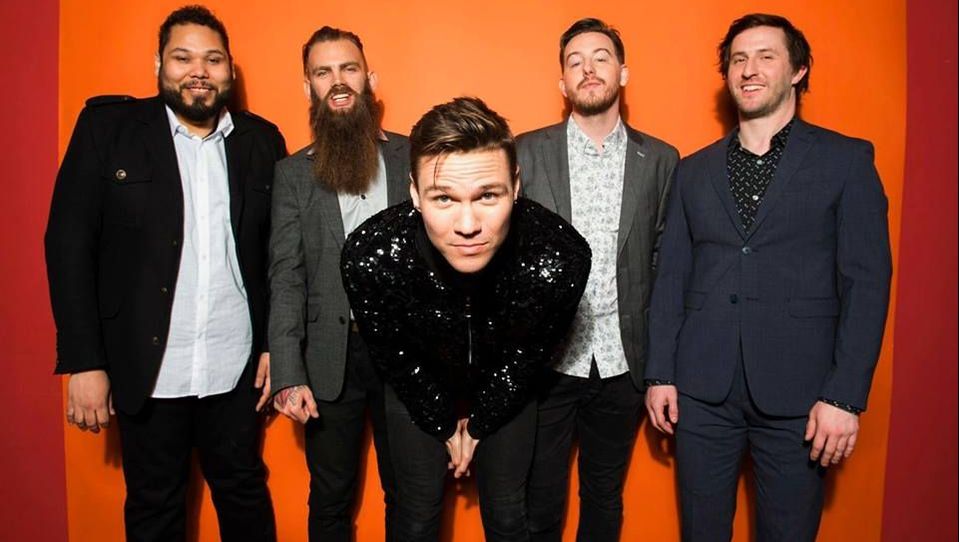 Until yesterday I had never listened to

Dance Gavin Dance

but their newest album 'Artificial Selection' may have converted me into a fan. While it is not my normal style of music I found myself enjoying a large chunk of the songs and perhaps I'll listen to their older stuff too.
The opening track of 'Son of a robot' introduces the listener to a very thrilling musical aura as the powerful guitar soon creates a beat you can't help but dance along to. The raw vocals and talented musicians form a banger of an opener for this album. From the first few tracks alone I can already tell that I'm going to like this album despite it not being what I usually listen to. The fourteen-song leviathan of an album from the getgo combines incredible vocals with lyrics such as "Don't need your love or sympathy" and "I know you're not empty / I know you're still there" highlight the central theme of love and heartbreak that will be explored throughout this album.
Forwarding to the fourth track on the album, 'Care', you're greeted with a more gentler listen that made me want to blare it from the rooftops as an anthem for all those that have been heartbroken. It combines the perfect amount of slow and quick to produce a song that they should incredibly proud of as it as not only is it lyrically magical but also instrumentally ; this carries through to the next track 'Count Bassy' that opens with "
So you don't believe in magic
/
I'm never falling from these habits
". This direct lyric opens the way to everyone's hearts. The lyricism on this album is quite impressive but this song particularly had a powerful impact on every lyric.
'Shelf Life' has particularly interesting themes flowing throughout the meaningful lyrics. The arguably slowest song on the album continues to explore the heartbreak that perhaps the singer, Tillian Pearson, has experienced themselves. "
Looks like I was someone I could barely recognize / Hope it's not too late to scatter this disguise" reveals the way that the singer is still caught up in this failed romance and still hopes that the girl will go back to the way she used to be rather than using a "disguise". I find this lyric particularly interesting because as you get to know someone they're meant to take down barriers but I get the impression that whoever is being spoken about built them back up again.
While Tillians lyrics are meaningful and resonated with many listeners, I was largely drawn to this album due to Will Swan's guitar skills that I haven't heard anywhere for a long time. I'm greatful the guitar was able to be seen as a key element throughout this album as I often find guitarists are overshadowed as are the bassists. The bassist, Tim Feerick, also gets to exploit his talent in songs such as 'Count Bassy', 'Slouch' and 'The Rattler'. The two instruments synchronize to create a busy ambiance. The drums could be heard as a prevalent force on this record also as Matt Mingus appears on every song and produces a fast pace intensity that compliments the other members which is perhaps why I think this album will become successful.
The conclusion of the album, 'Evaporate' , is what I would describe as 'apocalyptic hardcore' and if a zombie apocalypse ever occurred this is what i would want to have playing as I ran through a horde. It ends on a hopeful note with "We own the night" which creates the perfect end to this epic album as I get the impression that the lyricist has finally broken out of this trance that this girl has had him in for the duration of the 51 minute long piece. He is "Never coming back" which is definitely different to me as "Artificial Selection" has transformed me into a

Dance Gavin Dance

fan.
Written by Jade Boyce
You can stream "Artificial Selection" below.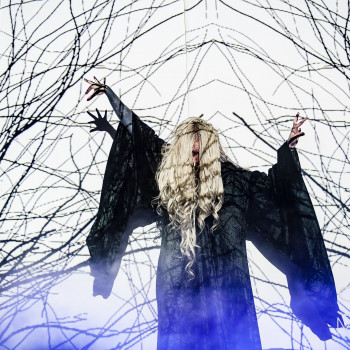 Glenn van den Bosch
14-06-2018 4 mins read
Related Musicians & singers
Rosa Todd

Student

US$ 0,07 pm

Amy Stevens

Student

US$ 0,11 pm

Natalie Ramos

Music-based Writer

US$ 0,08 pm

Melanie Gomez

Music Journalist /

US$ 0,33 pm

Gael A

School

US$ 0,08 pm
Show all