Details For The New (Possibly Final) Vans Warped Tour Compilation Revealed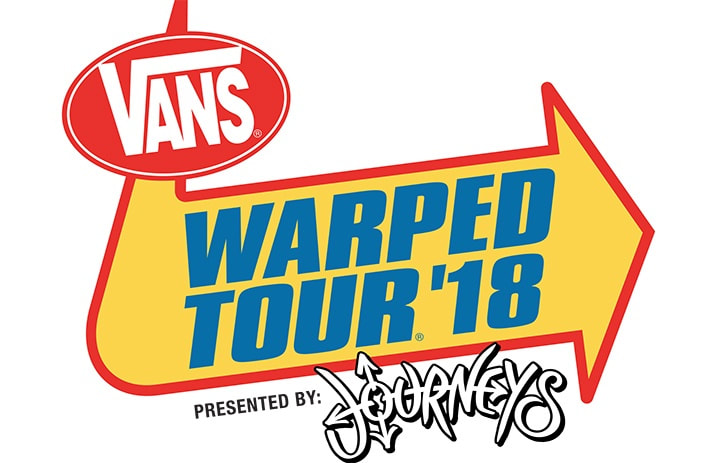 As the final Vans Warped Tour as we know it is getting closer, so is this year's Vans Warped Tour Compilation!
Every year around the actual Vans Warped Tour taking place, a 2 disc compilation of amazing tracks by the bands playing the tour is released and no matter what happens to the Vans Warped Tour or if this is going to be the last compilation of this kind, it is going to be a special one for sure.
And as of now, the cover photo and full tracklist of the Vans Warped Tour Compilation 2018 has been revealed!
The tracklist is as follows:
DISC 1
1. Tonight Alive 'Book Of Love'
2. Senses Fail 'New Jersey Makes, The World Takes'
3. Real Friends 'Get By'
4. Knuckle Puck 'Double Helix'
5. State Champs 'Slow Burn'
6. Sleep On It 'Distant'
7. Story Untold 'All The Same (Once A Liar Always A Liar)'
8. Mayday Parade 'Jamie All Over'
9. This Wild Life 'Headfirst'
10. The Maine 'Black Butterflies And Déjà Vu'
11. Palaye Royale 'Get Higher'
12. Doll Skin 'Baby's Breath'
13. Don Broco 'Stay Ignorant'
14. Picturesque 'New Face'
15. Simple Plan 'Boom!'
16. The Interrupters 'She Got Arrested'
17. Shiragirl 'Get Em Hot'
18. Less Than Jake 'Things Change'
19. Broadside 'Paradise'
20. Assuming We Survive 'California Stoned'
21. Makeout 'Crazy'
22. With Confidence 'Keeper'
23. Summer Wars 'End Of An Era'
24. Grayscale 'Let It Rain'
25. As It Is 'Austen'
26. Four Year Strong 'For Our Fathers'
DISC 2
1. Ice Nine Kills 'Nature of the Beast'
2. August Burns Red 'King of Sorrow'
3. Motionless in White 'Voices'
4. Asking Alexandria 'Where Did It Go?'
5. Issues 'Coma'
6. Every Time I Die 'Glitches'
7. Wage War 'Stitch'
8. Knocked Loose 'My Heroes'
9. Chelsea Grin 'Four Horsemen'
10. In Hearts Wake 'Passage'
11. Nekrogoblikon 'Mold'
12. Twiztid 'Nothing to You'
13. Kublai Khan 'Split'
14. Phineas 'I Saw The Bombs Fall'
15. Dayseeker 'Cold, Dark Winter'
16. Sharptooth 'Rise'
17. Crown The Empire 'Zero'
18. Trash Boat 'How Selfish I Seem'
19. Dead Girls Academy 'I'll Find A Way'
20. Farewell Winters 'On A Light Note'
21. Capstan 'The Wreath and The Follower'
22. The Amity Affliction 'This Could Be Heartbreak'
23. Movements 'Full Circle'
24. Hail the Sun 'Suffocating Syndrome'
25. Waterparks 'Lucky People'
The compilation will be out June 22.
Regardless of whether you are attending this year's Warped Tour or not, you can preorder it right
here
(digitally) and
here
(physical copy).
Oh, and one of the most important things yet: the artwork! This year's artwork for the album is featuring Jenna McDougall from Tonight Alive and you can have a look at it below: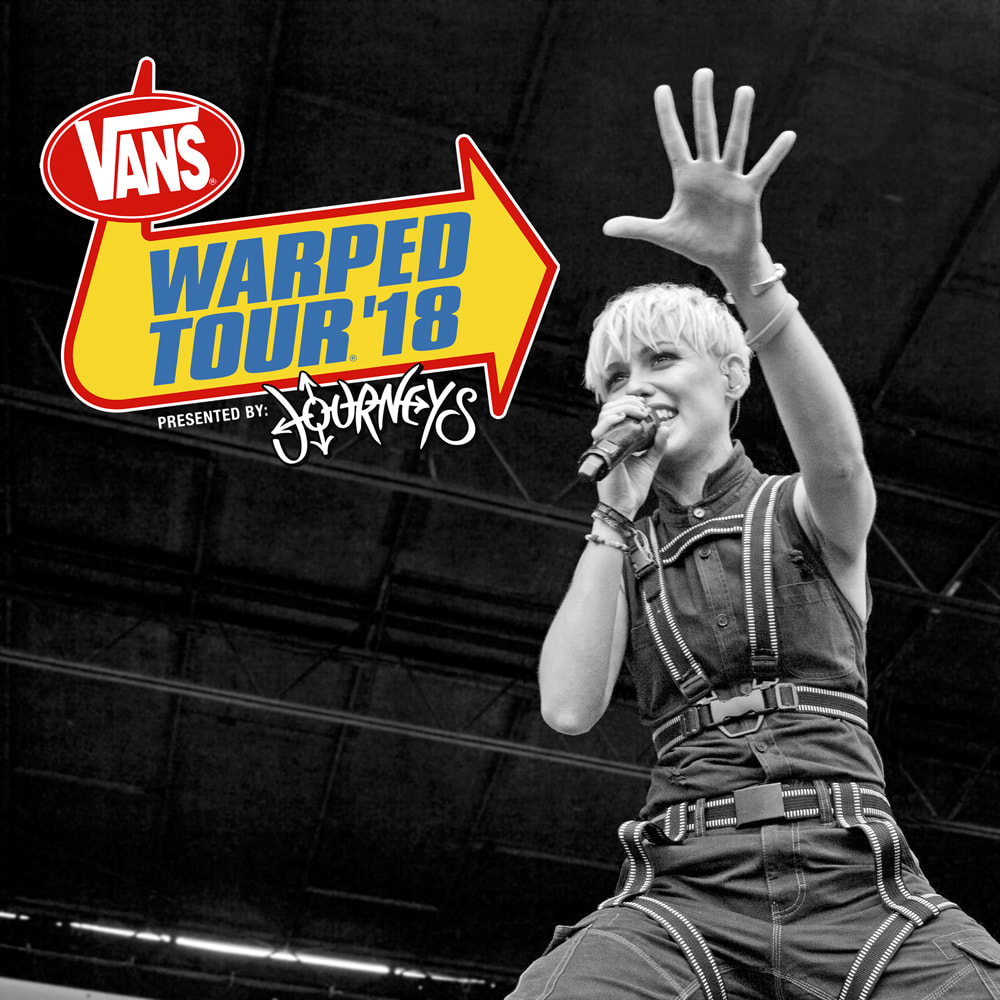 Glenn van den Bosch
17-05-2018 3 mins read
Related Musicians & singers
Natalie Ramos

Music-based Writer

€ 0,05 pm

Asya Kardzhaliyska

trainee optical consultant

€ 0,05 pm

Rosa Todd

Student

€ 0,05 pm

Amy Stevens

Student

€ 0,09 pm

Melanie Gomez

Music Journalist /

€ 0,30 pm
Show all