Director 'Hereditary' & 'Midsommar' Reveals Next Movie To Be 4 Hours Long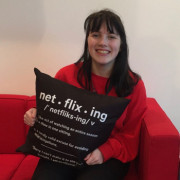 Eva van den Bosch
06-06-2020 1 min read
The director of horror movies 'Hereditary' and 'Midsommar', Ari Aster, is working on a new project and he spoke to UC Santa Barbara's Associated Students Program Board about it.
He said that it is going to be a "nightmare comedy", he just finished a new draft and that it is going to be four hours long.
More information about the production, filming of releases has not yet been revealed.
Are you excited for his new movie? Let us know!