Disney Releases First Trailer For Life Action "Mulan"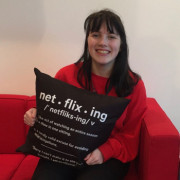 Eva van den Bosch
07-07-2019 1 min read
With all the technology of today, Disney decided they wanted to remake their animation movies and make them live action.
Ever since "Beauty And The Beast", the first one they did this with, it has been raining live action remakes from Disney.
Currently in theaters is "Aladdin" and soon to release is "The Lion King".
Now, Disney has released the first trailer for the real life "Mulan".
You can check out the trailer below and definitely let us know what you think and if you'll be going once it's in theaters.