Disney Wants To Reboot "Home Alone"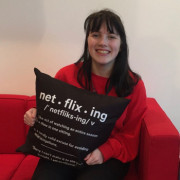 Next year, it will be 30 years since we got the delight that is Christmas movie "Home Alone".
Now, Disney has announced during a big convention that they plan to reboot the movie, along with "Night at the Museum" and "Diary of a Wimpy Kid".
As response to this news, Macaulay Culkin, aka Kevin McCallister, has posted a hilarious picture of "what an updated Home Alone would actually look like".
Check out the photo, as well as the announcement tweet below and let us know if you are excited!
This is what an updated Home Alone would actually look like. pic.twitter.com/sGj86933LA

— Macaulay Culkin (@IncredibleCulk) August 7, 2019
CEO Bob Iger says Home Alone, Night at the Museum and Diary of a Wimpy Kid will be "reimagined" for Disney+.

Did I hear that right?

— Ashley Carter (@AshleyLCarter1) August 6, 2019