LIVE REVIEW: Disturbed Showcase Musical Brilliance In Amsterdam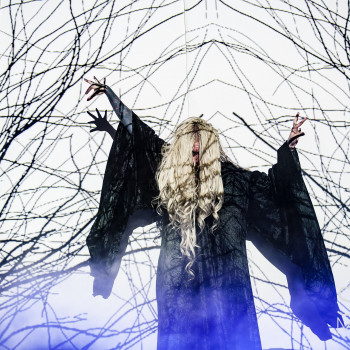 Disturbed came to Amsterdam to showcase their new album "Evolution" to the European fans. The last time Disturbed came around playing shows in venues rather than festivals was when they joined Avenged Sevenfold on the road, and that was already a while ago.
This time around, the band came with a headliner tour and luckily didn't skip Amsterdam. The band played the AFAS LIVE, which is the biggest veue before hitting the arena's, and it was sold out days prior to the concert!
Disturbed's performance was one we will never forget, as it was the perfect mix between amazing live music, incredible vocals (as always) by David Draiman with very emotional snippets throughout the show.
Draiman often took his time in between of tracks to talk about addition, anxiety, mental illness and paid respect to those we have lost to those battles far too soon.
During the track "Hold On To Memories", the screen behind the band was showing photographs from the band members throughout the years, both from home as well as on the road. Besides family pictures, a lot of stage photos featuring the likes of Chester Bennington, Chris Cornell and more were shown.
The entire evening was an emotional rollercoaster, but in the best way possible and we feel very fortunate to have been there this evening - better yet: photograph the performance!
Check out Disturbed's incredible show through the lens of Eva van Kuik and don't forget to check out the photos made during Skindred's incredible set!
SKINDRED
DISTURBED