LIVE REVIEW: DON BROCO Close Out European Tour With Fan-Favourite Set In Utrecht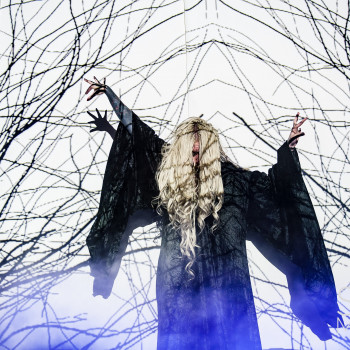 Don Broco took to Europe again to play some shows celebrating their always-increasing discography. While the band released their latest album "Technology" last year, these shows were more of a celebration of the band's existence more than a performance with the focus on the band's latest effort.

Don't get me wrong, the tracklist was absolutely packed with tracks from "Technology", but almost just as many tracks from "Automatic" were performed this evening. Of course the band also performed their brand new track "Half Man Half God", which came out last week! Kicking off their set with the favourite track "Come Out To LA", the tone was set for the entire evening. The charming rockers from the UK were here to close out their trek through Europe with one final bang - perhaps even the biggest of them all.

Don Broco performed in the fashion we've all come to know and love from the band. Charismatic, energetic and very involved with the crowd. Throughout the set, vocalist and frontman Rob Damiani returned a phone to a fan who lost hers, gave two fans a shoutout because they were born and raised in Bedford and dedicated a song to a fan whose birthday it was.

A performance from Don Broco isn't just a performance of live music, it's an actual party with incredible entertainment. With two albums with so many hits under their belt, Don Broco's fanbase has only grown, both in size and dedication and tonight showed it. Every song, the room would literally tremble as a wave of kids jumped up and down with every chance they got, shouting back every word.

It is absolutely no wonder that these guys are as huge as they are back in the United Kingdom, playing arena shows all the time, with a few of them coming up with support from Neck Deep and ISSUES. The fact that they play such massive shows over there makes it admirable as well that the band try just as hard in front of a couple of hundred people abroad.
​
Check out Eva van Kuik's photos below.

Latest Articles
Show more
Instant contact with Musicians & singers
Music
I'm the ONE
who loves music!
Retail
I'm the ONE
who goes to every concert I can.
Writer, Music Lover
I'm the ONE
who loves My Chemical Romance, fiction, grammar, and being a friend.
I am at college
I'm the ONE
Im the ONE in concert experiences, life advice and a friend :)
marketing, writing
I'm the ONE
I'm the one who loves writing and reading.