Enter Shikari Share Final Video Diary Of Their Northern American Mindsweep Tour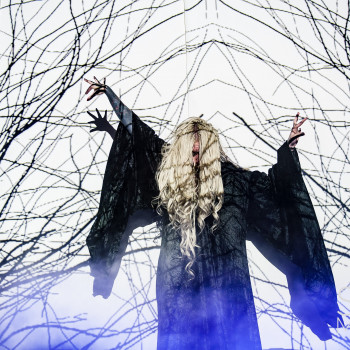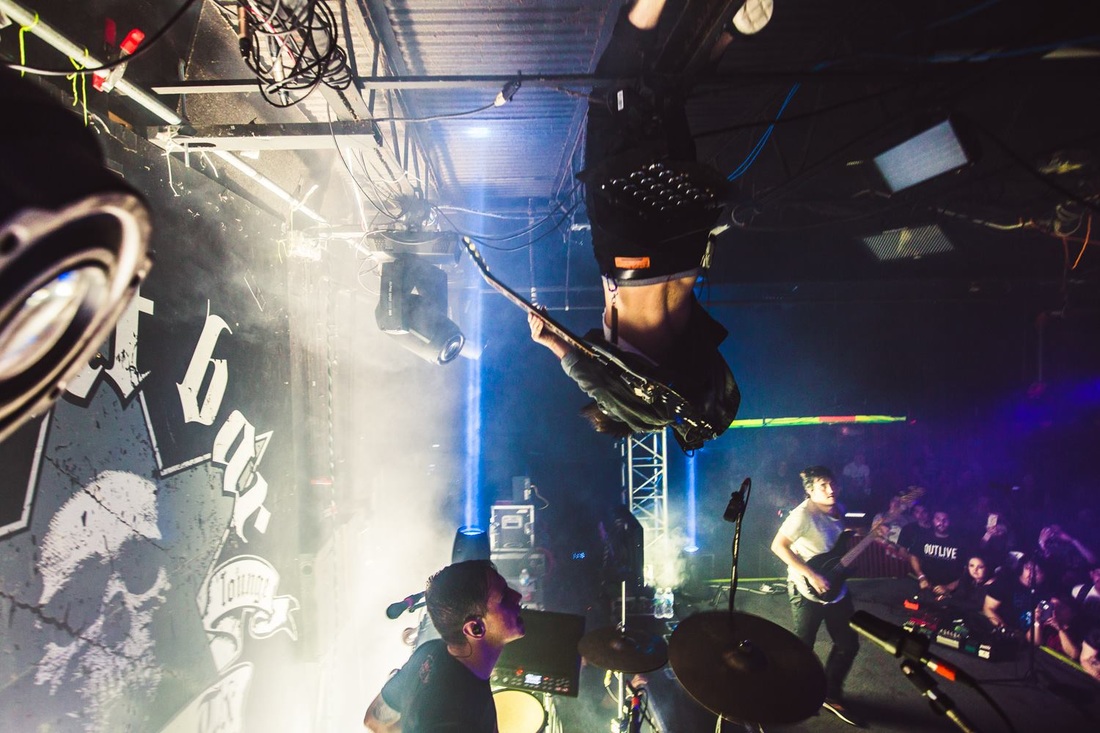 Photo: Tom Pullen
It was bound to happen, but it still sends us into a deep well of depression: the final episode of Enter Shikari's North America Video Diary hit the web earlier today. Their tour photographer/videographer Tom Pullen did a great job shooting and editing all the photos and videos the band shared on their social media channels during their tour.
The final episode starts with some live footage from their show in Ohio. Apparently nothing much was going on there, cause the video quickly jumps to the Pittsburgh part, where Shikari's opening act Hands Like Houses played their final show. In order to send them off with a proper goodbye, Rory C jumps on stage during their performance and "cumbers" some of the band members. What the fuck is "cumbering", you ask? Let's say, it's a sort of new game invented by Shikari which involves hitting someone with a cucumber. Yeah, exactly, those are the games born during endless stretches of boredom. Didn't anyone tell them to pack a set of cards or something? Oh well, I guess that gets boring after a while, too.
In Albany the band played the Rock'n Derby festival which must have been so much fun! It didn't only have a wrestling ring and the yummiest cakes in probably the whole world ("How does one choose", Rou asked. Not at all, mate. You just take a spoon and dive in!). The festival also had the cutest little fan girl ever! Reason enough for Rou to pull out his chest hair to give proper credit.
Thanks, Enter Shikari and Tom Pullen, for this entertaining documentary of your tour! If you haven't watched the older episodes yet, we recommend you start with #1 and watch all episodes in one go. Let's hope the next video diary is coming soon!
Related articles
Show more
Popular articles
Show more
Latest Articles
Show more
Instant contact with Musicians & singers
Photographer, editor, writer & entrepeneur
I'm the ONE
Passionate and knowledgeable in anything music related!
Retail
I'm the ONE
who goes to every concert I can.
Student and Writer
I'm the ONE
who's passionate about music, writing, and dance.
Music-based Writer
I'm the ONE
who is always there to share an enthusiasm for music and living in the moment.
tech support, music magazine