EP REVIEW: Simple Creatures - Strange Love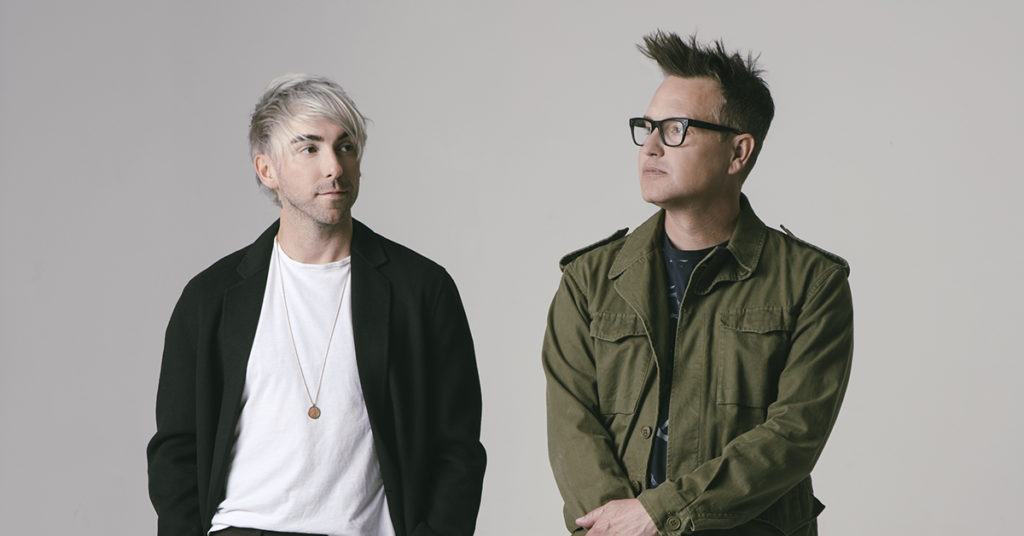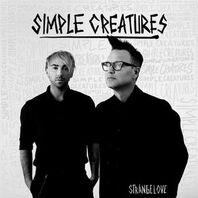 Forming from a long-lasting friendship in the American pop-punk industry, nature took its course when putting together Blink-182 bassist Mark Hoppus and All Time Low frontman Alex Gaskarth to create one of the newest and most anticipated acts in the music world: Simple Creatures. A supergroup of sorts – considering it's only a duo – it brings excitement, high expectations, unstoppable hopes and it automatically creates a fusion fanbase from frequent listeners of their separate respective bands.

There is straight away pressure on the duo to succeed on this collaboration; this was doubled down when they released their debut single, 'Drug'. They also chose said single to be the opening track of the EP, which could have been a risk if the single was not a fan-favourite. Surprise surprise, fans loved it.

'Drug' effectively cements the style Hoppus and Gaskarth – which they have dubbed "trash-pop" – have been secretly working on and perfecting. It can be difficult to work in the same field and release something brand new that changes from one's original band, so there is a sense that this was a challenge.
It has a rejuvenated and youthful feel as a track, and there are elements at work from the duo's music past. This is the ideal execution when using what one has put out into the world in the past: keeping what matters. That key to a good tune. One example of this is their shared vocal talent.

A winner in this EP throughout is the sharing of the mic: neither Hoppus nor Gaskarth – both of which are accustomed to the vocalist position – take full control of the reins. Knowing the effort each put into singing, either on records or during live performances, they cannot work in a winning harmony without compromise.

One of the latest songs released, 'Adrenaline', brings the power in a different way than their debut – and this is what excites everyone about this project. The song takes away that classic yet new pop-punk feel that 'Drug' had put them on the map with, and lets them to explore with different styles and in this case, they are trekking along the alternative footpath. If the work didn't intrigue the listener enough, witnessing the evolution between these two tracks will make them think, "give me the EP, I have to listen!"

'Strange Love' is an EP that feels fitting once thinking over how the 2019 scene is expanding and changing in the alternative and punk genres. Everyone is looking for that new hook; something that will get stuck in the brain – in a good way – and generate some new feelings and new thoughts and new sensations that will only come with certain bodies of work.
There is a chance of that with 'Strange Love', and a definite chance of that with Simple Creatures themselves.

The title track, 'Strange Love', solidifies the uncertainty in what sound the duo will be giving the masses throughout their career together. It seems the EP altogether is a "we are finding our sound" experience, but not cheapening out on showing obvious preferences in how it sounds and what is used in specific tracks. Their hearts and souls are in every track on the EP, and it shows that no matter what sound they stick with – if they end up doing such – they will be able to use it to all the extent they possibly can and still deliver music they and the fans will love, enjoy, and feel proud of.

Overall, as a beginning EP, Simple Creatures are doing it right – putting it simply. From their previous experience in the field of alternative rock and pop-punk, they gave each other that advantage which helped each other therefore improve and learn anew in a new environment. They may have already made their mark in music, but it can be hit-or-miss when a new direction is taken without the support of usual musical partners, such as their bands.
​
With a mix of styles and a taster of every corner they can reach, 'Strange Love' is going to satisfy every alt music fan with at least one track. They'll bring you in with one song, then they will surprise you in the future if they stick to that specific sound or not. It's as unpredictable as the genre itself – and it makes the world eager.

Glenn van den Bosch
12-04-2019 5 mins read
Related Musicians & singers
Natalie Ramos

Music-based Writer

€ 0,05 pm

Asya Kardzhaliyska

trainee optical consultant

€ 0,05 pm

Rosa Todd

Student

€ 0,05 pm

Amy Stevens

Student

€ 0,09 pm

Melanie Gomez

Music Journalist /

€ 0,30 pm
Show all