Ever Wondered What 'Mr. Brightside' Would Sound Like If It Was Written By Blink-182?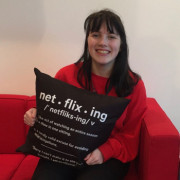 Eva van den Bosch
30-03-2020 1 min read
Have you ever wondered what 'Mr. Brightside' by The Killers would sound like if it was written by Blink-182?
Well, wonder no more! YouTube user SugerpillCovers has covered the track in a way that only Blink-182 could.
Check out the track below and let us know what you think of this version!